MY TIDBITS
Things

I

wanted you to know -

JG

:

some

thoughts

and

actions

to

think

about

,

and

you

should
....
Emma Stone is the person Lindsay Lohan was supposed to be
1,000 credit card numbers stolen from Neiman Marcus are worth more than 40 million stolen from Target
Most celebrities barely have high school diplomas so who cares what they think on substantive issues.....
This makes lots of sense.....
And this in relation to doing clothes....fancy clothes....
The Best
Rootstein, a company that makes "artistic mannequins that are sculpted by artists,"
and while on the subject of mannequins this is one related movie that I really liked....
JG

MUSINGS
But who doesn't love Haim? They're super funny, unbelievably talented, and nailed the "chill rock electronic" music genre down to a science. The California sisters hit major success with their 2013 released album Days Are Gone, and are prepping for a lot more awesomeness in the new year. -
One Of Life's Greatest Joys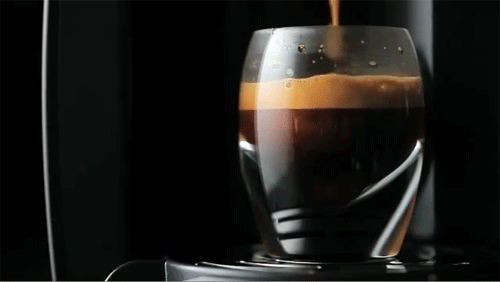 This Isn't Coffee and yuk plastic cup
This is
dessert
.
Words to keep inside your pocket:




Quiescent - a quiet, soft-spoken soul.

Chimerical - merely imaginary; fanciful.

Susurrus - a whispering or rustling sound.

Raconteur - one who excels in story-telling.

Clinquant - glittering; tinsel-like.

Aubade - a song greeting the dawn.

Ephemeral - lasting a very short time.

Sempiternal - everlasting; eternal.

Euphonious - pleasing; sweet in sound.

Billet-doux - a love letter.

Redamancy - act of loving in return.
Tidbit: Ford Models Paris The best presents come in small

packages

and I want to thank

RG

for this small present.....it will remain private what is inside the box(smiles) I love this song....it is warm where I am at but still if you are freezing some place this will comfort you... more tidbits Triangle Underwear
Nossa : 3 filles pétillantes, irrésistibles, ou la rencontre entre la musique latino et le street dance
Nossa - Mas Que Nada
ELVIS THEN AND FOREVER
CLAIRE COURTIN-CLARINS
UPSTAGES THE NINETIES
PIERNAS KILOMETRICAS
PALMERAS KILOMETRICAS
Elle Ferguson one of the 4,000 + followers of the tidbits
MONUMENTOS
POLAROIDS
LOOKS
YO YO YO
Long time fan of
Auguste Abeliunaite
Tala Samman
more tidbits
Fifty shades of grey with pumps at the
Balenciaga
Ameerah Al-Taweel
She looks so much like
Princess Jasmine
. And her hair is straight out of a
Pantene
ad. Mashallah she got that
Khaleeji
-perfect look down!
'Lily McMenamy Photocopied' by Tyrone Lebon for i-D [Film]
a little take on Japan
. Japan is the most polite country in the world, where society's "golden rule" is to never cause 迷惑

meiwaku

(inconvenience, trouble) to others...
There are interesting ways to gain an understanding of a society through its language. Two words that speak to Japan's rule-oriented approach to behavior are the words chanto ("properly") and

chanto shita

("proper"), which are used to grant a higher status to "the way things should be done." a little take on Beauty

Forget everything you thought

you knew about aesthetic

enhancement—appearance-

improving options are being

invented at a laser-quick pace. Troubled by wrinkles? A doctor can inject them with novel fillers derived from sugar or bone matrix, or eviscerate them with light. Want a little fat removed from your jawline? You can get it frozen or melted. Even the classic face-lift has evolved from

a basic nip and tuck to a more

customized blend of boosting, volumizing and refining. All this innovation has been

driven by consumer demand
Dr. Fredric Brandt
Dr. Fredric Brandt—the founder of the scientifically driven Dr. Brandt skincare line (and University of Miami alumnus)—splits his time between his buzzing Miami and Manhattan dermatology offices.
The demand for injectables is rising in Miami and around the world. Facial reshaping with fillers is popular because everyone wants a youthful contour. Fillers evolved in the last 10 years to enable us to completely fill lines and reshape the face. Women also prefer procedures with little to no recuperation time. Light fractional lasers, which help fine lines, wrinkles, and discolorations, allow patients to come in and appear perfectly normal three hours later.
I met him more than a decade ago. I heard that he had rejuvenated the faces of a lot of celebrities, that a certain single-named singer was a favorite client, and that he used techniques so advanced no one else could keep up. Everyone seemed to have a different story about this mysterious Dr. Brandt.
But for JG is academic, he has done great by me.
certains des meilleurs, certains d'entre le chic et quelques-unes des belles du monde!!-some of the best, some of the chic and some of the beautiful in the world!!!!
HH Sheikha Mozah bint Nasser Al Missned
MUGDHA GODSE
MYRIAM FARES
Kate Upton defies gravity
FASHION MUSINGS
NEWSTAND
MY PARTING SHOTS LOOK BODY DE ENCINHA

Dallas Buyers Club

wearing Valentino all white look Silk scarves from

Burberry Prorsum

with maps and monuments from London, Paris, Tokyo and Shanghai as well as San Francisco and New York. SCARJO Scarlett Johansson has a new role: spokesperson. The

Jewish

actress is apparently such a fan of SodaStream, the at-home carbonation system, that she's

signed on

to be the Israeli company's global representative. "The partnership between me and SodaStream is a no brainer. I am beyond thrilled to share my enthusiasm for SodaStream with the world!!" Johansson said in a statement.

Eleven LA cops are investigating

Justin

Bieber

for egg-throwing. I wonder why they still don't know who shot

Biggie

?

MUCHOS DICEN..(YA Q COMO SABES LIONEL ESTUVO LESIONADO CASI TODO EL AÑO)

Gracias a Patricia por este pic
The girl on the left....and

CR7

made a statement that he is not anti

Israel

....really??
El harén de Ronaldinho
Por acciones como estas Ronaldinho nunca pudo llegar a la Cuspide
.
(Gordas)
Gafas de sol, braga náutica... y cinco 'garotas' en tanga a sus pies, todos ellos a remojo en una piscina. Así aparece Ronaldinho en una fotografía que hace furor en su país, tanto en las redes sociales y mensajería instantánea.
PINK PINK PINK
She Loves you YEAH YEAH YEAH
There are few customs or observances related to this holiday.

One custom is to eat a new fruit on this day, or to eat from the Seven Species (shivat haminim) described in the Torah as being abundant in the land of Israel. The Shivat Haminim are: wheat, barley, grapes (vines), figs, pomegranates, olives and dates (honey).