Oi Meninas
Bom Carnaval!
French Things
luxury
BRIONI BLACK SPORT JACKETS
Renaissance
Power
Lace
007
$$$
Diamonds
Gold
Black Gold (Oil as in petroleum)
MY TIDBITS

Soy Judío - Aní Yehudí - אני יהודי
Things I wanted you to know -
JG
:
some
thoughts
and
actions
to
think
about
,
and
you
should
..
"Oggi sono lucido come se non esistessi. Il mio pensiero è evidente come uno scheletro, senza gli stracci carnali dell'illusione di esprimere. E queste considerazioni non sono nate da niente: o almeno da nessuna cosa per lo meno che sieda nella platea della mia coscienza.
Vivere è non pensare."
東京在住 ♀
I ❤ all the pretty things.
KK the big 30- HAPPY BIRTHDAY.....
A pleasant surprise
, that's for sure. I am talking about the rare appearance of the world's most famous super model on the Balenciaga show in Paris. Alexander Wang showed his third runway show for the French power house earlier today and the American designer collection showed more confident than ever. As an example, Gisele looked simply amazing (as always, when does she ever NOT look amazing…) working of a satin laminated knitted sweater and slick back hair.
WOW-BB
Voulez-vous danser avec moi ? est un film franco-italien réalisé par Michel Boisrond en 1959 avec Henri Vidal, Dario Moreno et Brigitte Bardot.
JG
MUSINGS
Il y a des jours comme
cela
où un regard peut fixer le soleil sans être aveuglé, je suis dans un de ces jours. Je te vois, tu m'éblouis, tu me ravis, et je comprends ta beauté dans toute sa splendeur.
When things don't happen right of way just remember,

it takes six months to build a Rolls Royce

and 13 hours to build a Toyota... a friend, a beautiful Pinay

that lives in

Makati

sent me this short note with a pic...."

A well dressed man is more attractive to me than a shirtless man with a six pack" and she is someone that knows.....so I agree (smiles)..besides Italian and French clothes are cut for men with slim runners type of bodies.....so I rest my case.........

Nelle equazioni e nella logica che conduce al ragionamento.

Dopo una vita vissuta in questi studi, io mi chiedo: cos'è veramente la logica? Chi decide la ragione? La mia ricerca mi ha spinto attraverso la fisica, la metafisica, l'illusione e mi ha riportato indietro. Ed ho fatto la mia più importante scoperta della mia carriera. La più importante scoperta della mia vita. È soltanto nelle misteriose equazioni dell'amore chi si può trovare ogni ragione logica". I had Caviar and Gold for lunch and it tasted delicious(smiles) my degree of sarcasm depends on you degree of stupidity..... more tidbits PIERNAS KILOMETRICAS hinarani de longeaux one of the 4,000 + followers of the Tidbits POLAROIDS LOOKS
more tidbits
RG
a
beaucoup de style
et de glamour-
RG
has great style and glamour
.الجيات أحسن من الرايحات
What is coming is better than what is gone.
La Dance by Henri Matisse, 1909
I would say that this painting has influenced me the most. With the outline of the breasts, Matisse can make one woman appear to be going up and another going down. It showed me what it is that our eye perceives in breasts. It also emphasizes how much the body changes in various positions-jumping up, turning, landing down, reaching.
Le Violon d'Ingres by Man Ray, 1924
"Her buttocks are a bit out of proportion today, but it emphasizes the importance of a narrow hip-to-outer-thigh ratio that makes a woman look fecund and sexy—especially with those dimples at the base of the spine. It also reminds me how the proportions of the human body look beautiful in so many other objects.
I found these two beautiful ads from the late 90s and early 00s. Both the Italian house
Missoni
and the German
Jil Sander
shot their campaigns in close-ups accentuating the faces. Pretty cool and a very bold move considering they are both ready-to-wear labels. Our favorite? Well, we absolutely love the Sander campaign featuring Elise Crombes photographed by David Sims in 2003
With full red lips, sky high heels, and a luxurious knee length fur coat;
Victoria Bonya's
walking the streets of Sweden looking as though she's never left Moscow. Is she confused? Has this jet-setter
jetted
off too many times to realize where she is? Highly unlikely. You see Matryoshka's the Russian socialite loves her fur, and in this case Victoria Bonya ( Tv-Presenter who resides in either Monaco or Moscow) does too. Bonya's look is what most imagine when thinking of the ideal Russian woman. She's tall; yet still wears heels, maybe she wears an ushanka, and if not then she surely is wearing fur in your imagination; Fullfilling Russian beauty stereotypes-
Miroslava Duma loves fur......of course she does.....so do I......
There's no denying that a Russian women loves her fur. Not Faux, Nor Fake. Real. Fur is the Russian woman's second skin, for her, she's not a woman
"unless she has a mink pelt or better sable hanging in the closet"
.
Despite economic slumps, or the outpouring from animal right activist, the Russian woman will not sacrifice her right to a luxurious coat. Even the Russian socialites we've come to love for their style remain avid fur-wearer's, in an attempt to be closer to Russia's upper class.
( I can't imagine a Russian without one[fur coat])
my afterthought......
I love the luxury, fashion, and everything related to the glamorous elegance. I love fur, so I confess, without shame and wear what is for me the ultimate style and elegance personified by the movie stars of the fifties, draped in their luxurious fur, so mysterious and seemingly inaccessible .. .
Fur obviously taps into some deep, old part of the human psyche. It was one of the first things man wore, perhaps as much for adornment as for warmth...
a little take on Japan
I often write about how Japan's culture is colored by its two primary religious systems. The first is
神道 Shinto
, the Way of the Gods, which sees
神
kami,
spirits or gods, in natural objects such as mountains, rivers and trees, and it's associated with happy events like baby-naming ceremonies and prayers for good luck in the New Year. The second religion is
仏教
bukkyou
, or Buddhism, which entered Japan along with kanji writing around the 5th century, either from China directly or through Korea, depending on who you ask.
BEAUTY
Plastic Surgeon Steven Teitelbaum
certains
des
meilleurs, certains d'entre le chic et quelques-unesdes belles du monde!!-some of the best, some of the chic and some of the beautiful in the world!!!!
"Les
Plus Dorés" -
"the most golden"
FASHION MUSINGS
NEWSTAND
MY PARTING SHOTS
▼
J'ADORE cette pub pour le parfum For Her de Narcisso Rodriguez.
Déjà, la pureté de la première photo m'avait fascinée à sa sortie…
Elle a été prise par Inez et Vinoodh, les génies.
Carmen Kaas, l'une de mes mannequins préférées, dans toute sa blondeur, sublime, pure, sensuelle.
J'avais trouvé génial le choix d'une tresse, entre le super moderne et le grec ancien.
I LOVE this ad for the For Her perfume by Narciso Rodriguez.
The purity of the first photo had me captivated right away…
They were taken by Inez and Vinoodh… such geniuses.
Carmen Kass, one of my favorite models, with her blonde locks, so sublime, pure, sensual.
I thought the choice to go with a braid was amazing, somewhere between super modern and ancient Greece.
Babushka
or
baboushka
or
babooshka
(from Russian:
ба́бушка
;
IPA:
[ˈbabʊʂkə]
, meaning "grandmother" or "old woman") may also refer to:
A Western term for a woman's headscarf tied below the chin in the Eastern European manner
Babushka, an alias of Russian revolutionary Catherine Breshkovsky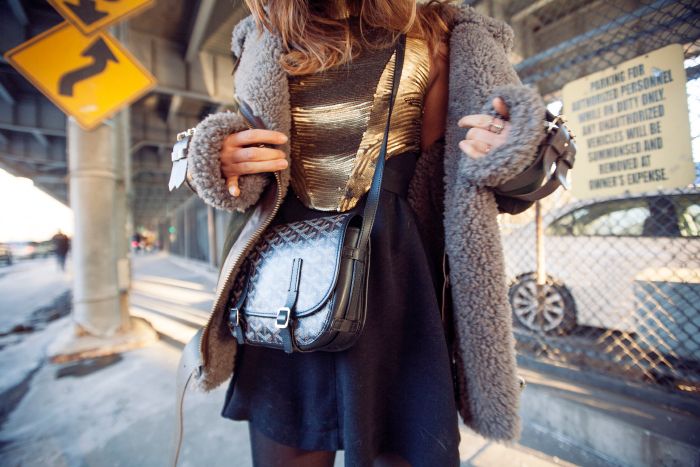 Your soulmate is not someone that comes into your life peacefully.
It is who comes to make you question things, who changes your reality, somebody that marks a before and after in your life.who manages to revolutionize your world in a second…
This is fantastic website for those who love luxury in thei

r iPhones or iPads

....this is really nice take a look and you will love......and they customize all kinds of devices to your request..... http://www.elite-devices.com Adi Sasi....