BOKER TOV OLAM
I ❤ all the pretty things.
MY TIDBITS

Soy Judío - Aní Yehudí - אני יהודי
Things I wanted you to know -
JG
:
some
thoughts
and
actions
to
think
about
,
and
you
should
..
This last two days I have been walking with
RG
from Bal Harbour to the News Cafe early in the mornings to avoid the tourists on South Beach.....and we have been celebrating with family our traditional
Purim
festivities......it has been great and getting greater....
If I repeat certain references or sequences is because I am asked by readers to do so!!!
"The problem with fairy tales
is that they set a girl up for disappointment.In real life,the prince goes off with the wrong princess.Or the spell wears off and the two lovers realize that they are better off as,well,whatever they are."
"The problem with fairy tales is that they set a girl up for disappointment.In real life,the prince goes off with the wrong princess.Or the spell wears off and the two lovers realize that they are better off as,well,whatever they are.
baciami
l'anima
non
la bocca
kiss
the soul
not the
mouth
me gusta esta version de Omega de la cancion de Daddie Yankee
The Ultimate Jewish Question: Latkes or Hamantaschen?
Happy belated Pi Day! It's March 14, or 3/14,
matching the first three digits of π.
Archimedes
The Process of cleaning oneself should be treated as a ritual. The right products need to be acquired- ones that lather well and smell fabulous!!!

for

JG

....it is wow............


JG MUSINGS


and i got this message and it is sublime.... 浅田真央 私に"Yes, but only if it's with you. You are my friend. And I Love You




J'aime ma

nièce

Tiffany Goldstein




This hallow of calmness around


My Sixth sense


j'adore

la couleur noire

dans les vêtements(the color Black in clothes)





Someone from the past, asked me to write again about the

Four B's

that women should




possess:

So here they are

:






REALLY:



| | |
| --- | --- |
| Britain: | Excuse Me |
| Mexico: | Perdon |
| Italy: | Permesso |
| France: | Pardon |
| America: | Move. |
| Balkan: | De jebote makni se! |
| Canada: | I'm sorry! |

some words or phrases:
Ⓒ

Fabulous, any better would be a sin....
Serenity
Royalty
Juxtaposition
Elixir

- Formula 2006 +
Elegance
Class
Good Manners
Talisman
IF you don't know, than you don't know
I rest my case
JEWISH PRINCESS
SAUDADE
FURBO(A)
DOLCE FAR NIENTE
BON CHIC BON GENRE
BON TON
Those who know me or have been following the tidbits are cognizant that my style is to wear
all
black(Prada,LV or Brioni)
with beige or brown shoes(LV Boots)....and my trademark is
the Cartier Cologne
made specially for
JG
(and yes, only KC knows the special formula).
...but occasionally I roll out this cologne that is no longer being sold
(Spoiled by Beverly Hills)
I had the initiative to buy tons of them to save for posterity....so I do like this one but no way is close to
JG-Cartier...
..
Chouette style, chouette fille
She's pure bedouin (otaybeyyah)...but a Royal.... a desert blue blood?by marriage of course!!!
MASHALLAH Ameerah Al Taweel you are very beautiful
Princess Ameera bint Aidan bin Nayef Al-Taweel
often called Princess Ameera al-Taweel, in the English-language press, is a Saudi Arabian princess and philanthropist
"It's more interesting to have just a picture of a small detail - then you can dream all the rest around it.

Because when you see the whole thing, what is there to imagine?"
a couple of nice comments about the tidbits
Anonyme a demandé

:

you're breathtaking.
JG
-Merci
more tidbits
PIERNAS KILOMETRICAS
PALMERAS KILOMETRICAS

Ramya Giangola one of the 4,000 + followers of the Tidbits
The Power of the Red Cartier Box........
FASHION MUSINGS
NEWSTAND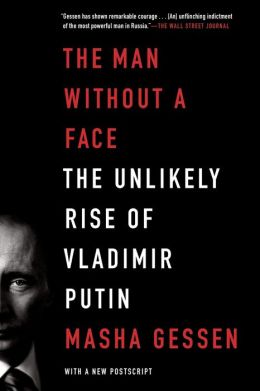 MY PARTING SHOTS
Really..............
Jen Selter, the Instagram fitness star
who has amassed nearly 2 million followers with photos of her shapely rear, has signed a lucrative sports management deal and is being dubbed "the next Jillian Michaels."
Selter signed with The Legacy Agency
Plato"there is no such thing as a lover's oath"
De Marcello a Jep Gambardella, de 'La dolce vita' a 'La gran belleza', de Fellini a Sorrentino, el sexo, exuberante y procaz se ofrece como la más sublime y ridícula metáfora de ese extraño y decadente ritual que es la vida.
It is illegal for women to go topless in most cities, yet you can buy a magazine of a woman without her top on at any 7-11 store.
So, you can sell breasts, but you cannot wear breasts, in America
A thing of beauty is a joy forever.
Las dietas no funcionan. Pierdes peso y si paras, volverá de nuevo. Para adelgazar tienes que comprometerte a cambiar tu vida"
Diets do not work. You lose weight, and if you stop dieting the weight will return. To be slim you must change your way of life...your way of eating
one of the most beautiful creatures on earth
Word of the Day / Sof haderekh סוֹף הַדֶּרֶךְ
The 'end of the road' may be a downer but Hebrew offers a positive twist on termination, suggesting that it just doesn't get any better than this.
But unlike in English, "the end of the road" is also a slang phrase meaning "great" or "awesome
I like this....hope you do too......her singing not so good but the concept is nice....
x
Christians Have Fallen in Love With Queen Esther

,

Purim's Jewish

Heroine
In recent novels, sermons, and Bible-study guides, evangelicals and mainline Protestants alike find inspiration in the biblical tale
Purim Sameach from Prime minister Benjamin Netanyahu.
SHAVUA TOV