שבוע טוב
A great new week to all!
Anoche
,
anoche soñé contigo
,
soñé
una cosa bonita,
soñaba que
me
besabas
....
que cosa maravillosa
MY TIDBITS

Soy Judío - Aní Yehudí - אני יהודי

Things I wanted you to know -

JG

:

some

thoughts

and

actions

to

think

about

,

and

you

should

.

I hold three passports, as I was born in

USA

, a

French passport

for my late father being a French citizen, and my most coveted - an

Israeli

passport because of my Israeli born mother. Today's workout

.....I played 4 hours of tennis with

my niece , the Jewish Princess-Tiffany Goldstein....

.

and at 14 years old her trophy collection is growing and growing...
I have the deepest affection for intellectual conversations. The ability to just sit and talk. About love, about life, about anything, about everything. To sit under the moon with all the time in the world, the full-speed train that is our lives slowing to a crawl. Bound by no obligations, barred by no human limitations. To speak without regret or fear of consequence. To talk for hours and about what's really important in life.
al-Khobar or al-Khubar; Arabic: الخبر)
And by the way, if you have ever been to
KSA, or The Kingdom as in Saudi Arabia.
....any broadcast will start with whomever is King....
and it will sound like this: King Abdullah "The Custodian of the Two Holy Mosques" ( Medina and Makkah)
PHOTOCALL
Only a handful of models can say they've landed themselves two major magazine covers within one month.
Adriana Lima
has scored her ninth cover
of
Vogue
with
Vogue
Turkey May 2014 issue (Lima's also on
Vogue Spain's May 2014
issue). The
Victoria's Secret
model is photographed by
Koray Birand
as she dons a feminine top and skirt by
Balmain
one of my favorite noir movies............
JG MUSINGS

FURBO
Girls will be your friends - they'll act like it anyway. But just remember, some come, some go.
The ones that stay with you through everything - they're your true best friends. Don't let go of them.
Also remember,
sisters
make the best friends in the world. As for lovers, well, they'll come and go too.
Is "beato te" ironic at all?
For instance, in English, the phrase "lucky you", is sometimes used with a somewhat negative connotation... For instance
, if someone is going to Sardegna for the summer and they tell you, and you would like to go but can't. You could reply (Beato te) "Lucky you!"
, and sort of indicate that your jealous...or if you have a
good looking girlfriend
..people can also say to you......
Beato Te!!!!
a friend that thinks highly of herself......
1 part sophia loren
1 part jackie o
1 dash of audrey
a splash of marilyn
a twist of angelina
2 drops of chanel




don't call me beautiful


i don't care
call me intelligent
tell me my laugh is contagious;
that i made you smile
tell me i have something to offer


trigueña
A clip from a sort of entertaining movi

e(Boiler Room)...

ironically they are imitating

Gordon Gekko....
and they do a great imitation -specially Vin Diesel..
DON CORLEONE WEARING BRIONI
Humble isn't my strong suit, hmm?( My strong suit's
Tom Ford,.Brioni and Prada)
I love this ITalian word...........
scintillìo e/o balenìo di una luce riflessa su specchio
e/o acquaanche scherzosamente di una donna che ostenta charme od eleganza
Italiano
Natasha Goldenberg one of the 4,000 + followers of the Tidbits
COMP CARDS
Love of the Babushka - Babushka Chic
LOOKS
a little take on Japan
There are certain things I will never understand about Japan, like their fascination with the number of creases a person has in their eyelids. Eyes that are 二重
futae,
with two eyelid creases resulting in a larger "
gaijin
-style" look, are said to be preferable to 一重
hitoe
, eyes with only one eyelid crease creating narrower "Asian" eyes.
more tidbits
MIROSLAVA DUMA – THE PINT-SIZED FASHIONISTA
born 11.03.1986. as big as a doll. looks abnormally cute for a grown up. as she is tiny, she confesses to altering absolutely everything she wears. or she'll simply wear kids' clothes.
Prada Baroque Sunglasses
BEAUTY
And the Botticelli of breasts is
Dr Leonard M Hochstein!!!!
It has been estimated that 70 percent of Miss Universe contestants have had
breast augmentation
..
and many of them go to
Dr H
Photo facial

is a generic term for a skin treatment that uses some kind of light-based technology. Photo facials (sometimes called foto facials) have a number of different uses, but are mostly used for treating brown spots, broken capillaries, and boosting collagen
The two main types of technology used for photo facials are LED (light-emitting diode) a
nd IPL (intense-pulsed light).and the IPL is the best option
certains
des
meilleurs, certains d'entre le chic et quelques-unesdes belles du monde!!-some of the best, some of the chic and some of the beautiful in the world!!!!
"Les
Plus Dorés" - "the most golden"
FASHION MUSINGS

NEWSTAND
MY PARTING SHOTS
"the French person will recreate distance with silence, the American with conversation..."
A friend sent me this(so, do not kill the messenger)....
Alejandro Sanz, born Alejandro Sanchez Pizarro on December 18, 1968 in Madrid.
random lyrics of one of my favorite songs:
Dolly Parton
is a country western singer, an actress and a composer....she has written some of the most beautiful songs.....her original version
of
" I will always love you"
is fantastic....not as known as the one performed by the late Whitney Houston.....but in my opinion, a better version....
by the way, she wrote the lyrics and the music......
Here is an example how class and good manners have been lost over the years.....I will take Roy Orbinson anytime.
Malta citizenship now available for €880,000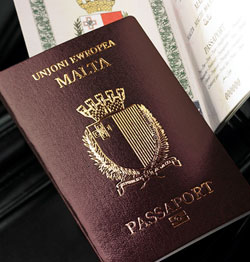 "Nel dettaglio c'è Dio."
"G-d is in the details."
Ludwig Mies van der Rohe
Frente a frente: Samsung Galaxy S5 y iPhone 5S
Amit Paz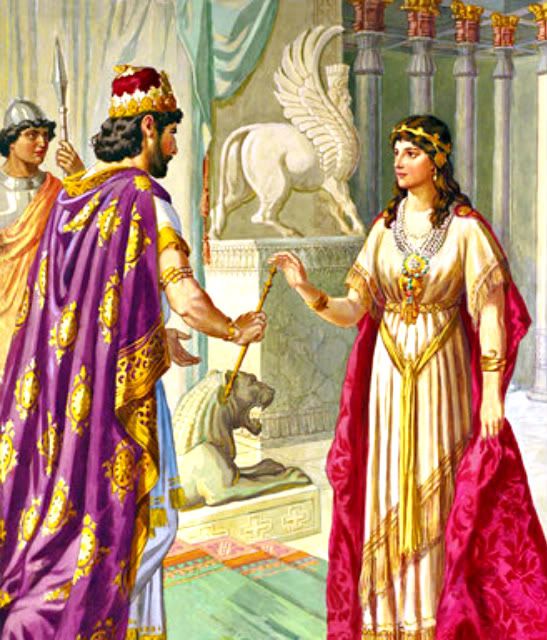 "Bloom where you're planted"

this is from a story in the book of Jeremiah about the

JEWS

, including

Queen Esther's

family, thriving in exile. Esther is one of my favorite characters, not only is she the strongest woman in the scripture, but her story of saving the

JEWS

from annihilation by the Persians.


By the way, I love the sound of the sad violin in

Yiddish and Hebrew

songs

..it inspires me, it makes me feel the sadness of the

Jewish

people that suffered so much during our long history!!!!!
Schlissel Challah
The native name of Israel is Yisra'el

I am ...Israel is Israel...this blog is the truth as the world and life is........