As I mentioned on a previous post we will be attending all the Brasil and
España matches
so today we are in Salvador, Bahia.........
O primeiro grande clássico da Copa, Espanha x Holanda
MY TIDBITS

Soy Judío - Aní Yehudí - אני יהודי

Things I wanted you to know -

JG

:

some

thoughts

and

actions

to

think

about

,

and

you

should

The day before we left Miami Beach to come to

Brasil

I took some pics of the Jewish Princess, my niece

Tiffany Goldstein.

...we were at one of th

e Goldsteins

favorite places,

Einstein Bros. Bagels

in Miami Beach. Dia dos Namorados


Belated Valentine's Day Brasil......12-6-2014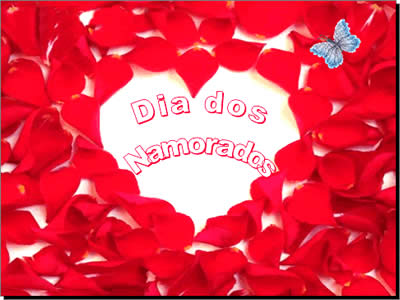 nice that my Brasileiras friends did not forget me(rsrs)
FELIZ NIVER TO AL...friendship endures everything else, not
Nella buona sorte e nelle avversità,
nelle gioie e nelle difficoltà
se tu ci sarai
io ci sarò
Wanna Be On Top? 8 Poses Every Model Needs To Know
Recently I went to a very
VVIP party
...a very very private
SOIREE
....and the hostess served
Caviar and Fries
...many snobs said what???
JG
said ,,,,Toda Rabah(thanks so much)
What is the moral of this little tale..I have mine and you elaborate yours...what would
you have said??????
los objetos materiales que se pierden, nunca son relevantes!!!
This is one of the few scenes I loved about
Money Never Sleeps-Wall Street2
- the meeting of
Bud Fox(Charlie Sheen) and Gordon Gekko(Michael Douglas).
.I love the dark humor,sarcasam and irony...I could watch this scene forever!!!!!
Vaidosa (Brasilian-Portugese) - Vain
It doesn't have a pejorative connotation in Brasilian-Portugese,
but rather means something more neutral or even positive-

like
self-care
" A solidão em si é muito relativa. Uma pessoa que tem hábitos intelectuais ou artísticos, uma pessoa que gosta de música, uma pessoa que gosta de ler nunca está sozinha. Ela(ele) terá sempre uma companhia: a companhia imensa de todos os artistas, todos os escritores que ela(ele) ama, ao longo dos séculos. "

"Loneliness

itself is

very relative

.

A person who has

intellectual or

artistic

habits

,

a person

who likes music

,

a person who

enjoys reading

is never

alone

.

She

(he)

will always have

a company

:

the company

immense

all

artists, all

writers

she(he) loves,

for centuries

.

"
Promise yourself to be too large for worry, too noble for anger, too strong for fear,
and too happy to not permit the presence of drama in your life...the wrong kind of drama of course.
more tidbits
PIERNAS KILOMETRICAS
PALMERAS KILOMETRICAS
Athina Piraki
one of the 4,000 + followers of the Tidbits
MONUMENTOS
POLAROIDS
COMP CARDS
LOOKS
more tidbits
girls .......white from head to toe
– it works and you can accessorize with any color you wish without worrying the colors will mismatch!
a little take on Japan-
日本,
a Japanese proverb

人の字は1人じゃ立てない

hito no ji wa hitori ja tatenai

, meaning "the kanji character for 'person' cannot stand up all by itself, it needs the support of another." This saying -- that the kanji for 'person' (人) is drawn with two lines because each side is holding the other up, which represents the way people support each other as we go through our lives -- is one of the more interesting observations I've encountered in Japan BEAUTY

plastic surgery (facelift)

is to restore a more youthful face but more important is to have a Dr give your face a natural appearance, not a pulled and stretched tunnel look.
Star e ritocco: quanto si vede?
La chirurgia estetica solitamente quando c'è, si vede! Ma non sempre è così, a volte il risultato riesce così bene da risultare quasi impercettibile. Tra push up un po' troppo up e volti quasi irriconoscibili, quali sono le star ritoccate meglio (o peggio)?
TRANSFORMATION 1


Transformation 2
Scarlett Johansson
"Les
Plus Dorés" - "the most golden"
HH Sheikha Mozah bint Nasser Al Missned
FASHION MUSINGS
NEWSTAND
MY PARTING SHOTS
Brasil, meca del fútbol y también de la moda