"A Friend" .
.... Is Someone Who Gives You Total Freedom To Be Yourself.
"Real Friends" .
.... Don't Have To Speak To Or See Each Other Daily To Remain In Each Others Heart Always.
MY TIDBITS

Soy Judío - Aní Yehudí - אני יהודי
Things I wanted you to know -
JG
:
some
thoughts
and
actions
to
think
about
,
and
you
should
Nos Frenchies préférées avec des rayures !
Bisou !
Je sais, je sais. J'ai dit que je préférais les sous-vêtements noirs, mais c'est l'été !
Et franchement, aucune couleur ne rend aussi bien sur une peau bronzée que le blanc. Simple, sexy, sans froufrous, en mode ultra-basique. Très Premiers Désirs*, d'ailleurs !
Et vous, vous êtes pour le blanc, l'été ?
*Film français des années 80 – réalisé par David Hamilton, donc very sexy !
PS : Cette culotte vient de Skin.
Okay, okay. I know I said my favorite underwear was black, but it's summer!
And I can't think of any color that looks better than white against tanned skin. It's sexy, simple, no frills– the most basic pair of undies. Very "Premiers Desirs" come to think of it!
What do you think, is white in for the summer?
*That's a French film from the 80s – very sexy!
PS: This pair is from Skin!
A selfie of your shoes
" did you see her shoefie on Instagram of her Chanel pumps?"
shoefies
Tom Ford's latest campaigns reads like a who's who for Hollywood kids. Gigi Hadid, daughter of
Real Housewives of Beverly Hills'
Yolanda Foster, and Patrick Schwarzenegger, yes that's the
son of
The Terminator
known as Arnold, both star in the latest release from Ford. The two share a moment for the cameras for the Tom Ford Eyewear campaign for autumn winter 2014. But that's not the only place you'll see Miss Hadid for autumn winter 2014. Gigi is also seen in Tom Ford's
Velvet Orchid
fragrance campaign and mainline collection campaign.
I guess we can officially call her a Tom Ford girl for the season.
Arcangel y Zion por esos dos va resurgir Pina Records.....
my

beautiful German

friend sent me the following and she made me promise to post it.... so please do not kill the messenger(smiles)
NEWSTAND
LOOK:
último jogo do Brasil...........
A pesar dos pesares, a Nike segue firme com sua campanha

"Ouse Ser Brasileiro"

– ainda que a Seleção Brasileira tenha

morrido na praia!

Afinal de contas a Copa Do Mundo se foi e a empresa esportiva não teve nem um time patrocinado na final do evento.

Mas vem ai as Olimpíadas, lembrou?
How often do you see Avicii without his backwards cap?
He wore a beanie in his recent Ralph Lauren campaign, but Avicii prefers a backwards cap for everyday.
If the World Cup excitement somehow wasn't enough for you, don't worry Naomi Campbell is here to make it better. The supermodel joins forces with Beats by Dre and Rankin to model a special pair of gold dipped headphones.
These aren't just the ultimate in luxury headgear, they're also a unique present given to the champions of the World Cup. The special headphones which will be gifted to team Germany
, but not before Naomi has a little fun. Sporting a Tom Ford dress and sky high heels Naomi proves she can kick with the best of them indulging in a little football play of her own in the lighthearted 'Golden' ads.
When asked about the campaign, Naomi describes it as a dream come true, "Working on the 'Golden' project with Beats by Dr. Dre was so much fun. The shoot was loud and energetic – I even got to practice my football skills! This was the first time I've had the chance to work with the legendary Rankin, so it was a dream shoot. The 'Golden' project is the perfect way to celebrate the German victory and I'm glad to be a part of this campaign."
Malta citizenship now available for €880,000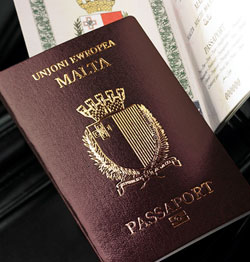 "Nel dettaglio c'è Dio."
"G-d is in the details."
Ludwig Mies van der Rohe
Frente a frente: Samsung Galaxy S5 y iPhone 5S
The bottom line is
pray
.
If you're tired, sick, emotionally overwhelmed—pray.
If you
'
re on cloud
nine and life seems perfect
—
pray
. If you lack direction—pray. If you doubt that prayer makes any difference—pray. If the circumstances of your life are out of your control—pray. If the circumstances of your life seem well within your control—pray even harder. Whatever you do—pray.
The hope of two thousand years, To be a free people in our land,
The land of Zion and
Jerusalem.
Boker Tov.
The native name of Israel is Yisra'el
I am ...Israel is Israel...this blog is the truth as the world and life is.......