MY TIDBITS

Soy Judío - Aní Yehudí - אני יהודי
Things I wanted you to know -
JG
:
some
thoughts
and
actions
to
think
about
,
and
you
should
On Monday morning I friend that is visiting which I call Yeswegian, she and I were driven by the
Seguranças from home in Palm Island to
the St Regis Bal Harbour

for my daily walk....we walked from the

St Regis to the News Cafe

and
it was a great exhilarating walk.............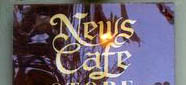 To all of Europe
Bonnes vacances!
-

Happy Holidays
Up on the Roof on a gorgeous evening...
Chic -meaning "stylish" or "smart", is an element of fashion.
"Good manners are like a white a shirt. They never go out of fashion".
A LA YESWEGIAN
I have a friend,a
Norwegian girl,
and I named her,
Yeswegian
as no one can refuse her. I watch people stare in disbelief, enter and re-enter places where she was, ropes are lifted
Instantaneously
at the entrance of the most exclusive parties and clubs she frequents.
What is the moral of this little tale, I have deciphered it can you?? it has to do with
human nature...........
In a perfect world, every trend, cut, and piece looks amazing on every single person—but in our world, where trains arrive late and our computers self-destruct, not all fashion is created equal.
'Shahdaroba' Is The Word They Whisper Low . . .
one of my favorite shows, Mad Men, ended its season finale(2010) – as it does all its episodes – with a popular song framing the last moments. As ad man Don Draper's wife, Betty, flew to Nevada with her lover to get a divorce, Draper found himself checking into a hotel, and the mournful music – though it had a positive final lyric – underlined the melancholy and uncertainty of the moment. As I watched, I recognized the voice: It was unmistakably Roy Orbison. But the song?
'Refined And Polished'
A ribbed-knit sweater and a head scarf– two of my favorite fall trends in the July issue of Vogue Italia.
JG
MUSINGS
When does a man become a universal noun
—
one that you can use in almost any luxury situation? "I'm wearing Armani." "I'm staying at Armani." "That's so Armani." It seems like we've been hearing phrases like that forever.
But in fact, Giorgio Armani was already 41-years-old when he created his company with Sergio Galeotti, his personal and professional partner for years to come. Somewhere in the next three decades, Armani became more than a surname: an adjective, a lifestyle, a sense of being.
C'est très très chic.
There are very few artists that will sound great in live performances

....and Shakira does.....

and by the way the flute on this song resembles the flute on "Down Under" by Men at Work.....you will love this video....
you put a few drops or spray all around clean sheets before going to bed and you will wake up with a fabulous smell...you can do it too with a special

Cartier Cologne

made for JG and it will have a better effect....

I rest my case!!!
Sooner of later everyone comes to the Kingdom to meet with Prince Alwaleed
Prince Alwaleed with Carlos Slim Helu and their respective delegations....
ballet -look - her fierce face -she's like saying you ain't got buns of steel like me -i could break your face with my toes.
I mentioned that while we were in

Brasil

for the FIFA World Cup my sister

ML

had some retouches done at

Clínica Ivo Pitanguy

...it has been about a month and the swelling has gone down and the results are nice....I took this pic yesterday with an iPhone so it is nice...........

KC

will agree that

ML

is getting younger not older(smiles)............no wrinkles(smiles).......... more tidbits
PIERNAS KILOMETRICAS
PALMERAS KILOMETRICAS
Alexia
Laura
Viruez
Pictor.
one of the 4,000 + followers of the Tidbits
MONUMENTOS
COMP CARDS
LOOKS
more tidbits
KARLIE KLOSS'S MODEL-APPROVED WORKOUT
Nike doesn't just make someone the face of its newest campaign—you have to work for it. Here, Karlie gets put through the wringer.
La Perla reigns supreme.....................
Elena Perminova wearing white pants
Hope you enjoy the look the
Russian it girl
has been toting around on her adventures in
Kenya.
90210 Style
Beverly Hills is bordered by Bel-Air
to the northwest, West Hollywood to the east and to the south by Beverly Wood. It is located in the
"Platinum Triangle,"
of affluent neighborhoods including Bel Air and Holmby Hills.
ATTITUDE = BEAUTY.....
Your body language tells who you are!!!
Stand straight and do not look down when you walk. It makes you look not confident.
Take big steps when you walk, practice at home. Longer steps will make you look younger and taller.
Wear high heels as much as possible, show your legs always.
The Adventures of Peepy and Lady Lee (ABL)

and of course Peepy would be at B&O and have the latest from them....and always in style
Friends, meet the patron saint of designer bags,
Donya Lee Pheungboonpra
a little take on Japan
Japan:
it will really teach you how to apologize well,
since the Japanese language is extremely well suited for showing contrition and humility to others.
There are casual ways to express regret, from
sumimasen (excuse me, I beg your pardon) to gomen nasai (I'm very sorry)

,
as well as complex formal language for expressing sorrow over a politician's scandal or invading your country 70 years ago.
Apologizing for something (a wrong you did someone, an error you made at work) is considered a virtue here, a person taking responsibility for something he did wrong rather than pushing the blame onto others
Improvements in Facelift Surgery
Shorter Incisions & Fewer Tell-Tale Signs of Having "Work Done"
Equal or Better Results with Less Time Spent in Surgery
Reduced Downtime & Quicker Recovery Times
Common problems modern-day facelifts may correct include:
Wrinkles
Skin Folds
Turkey Neck
Excess Facial Fat
Sagging Skin & Jowls
Weakened Facial Muscles
Choose always to be a real lady!
FASHION MUSINGS
NEWSTAND
MY PARTING SHOTS
[sic]
Sic
in square brackets is an editing term used with quotations or excerpts. It means "that's really how it appears in the original."
It is used to point out a grammatical error, misspelling, misstatement of fact, or, as above, the unconventional spelling of a name.
one of my favorite ones Rudolph Valentino on the SS Leviathan, c. 1920's
"Every day I discover more and more beautiful things. It's enough to drive one mad. I have such a desire to do everything, my head is bursting with it."
— Claude Monet
Three Rare Delicacies of the World? caviar, foie gras and truffles
The Renaissanc
e of Mongolian Polo
"i'm still waiting for you, and loving you more than the first day"
Someone asked me this question?
What is the difference between a
Jew, a Hebrew, an Israeli
and a semitic person?
The words are not interchangeable, and don't mean the same thing. They are not considered offensive when used in proper context -- but then, you can say that about almost any word, can't you?
Jew refers to religion.
Hebrew
is a language and is also used to refer to people who speak that language. An
Israeli
is a resident of Israel (All Israeli's are not Jewish)
and Semitic refers to a race of people. Traditionally, the Semites are people who are descendants of Shem (book of Genesis) and this includes the Hebrews, Arameans, Phoenicians, Arabs and Assyrians.
The native name of Israel is Yisra'el

I am ...Israel is Israel...this blog is the truth as the world and life is........