Bom finde!
Un beau weekend
Allure, beauty, charm, enchantment, fascination, interest, magnetism, musings, romance, prestige, ravishment, razzle-dazzle and sparkle from around the world.
MY TIDBITS

Soy Judío - Aní Yehudí - אני יהודי
Things I wanted you to know -
JG
:
some
thoughts
and
actions
to
think
about
,
and
you
should

Today I took this

iPhone pic

of the

Jewish Princess, my 14-year-old niece Tiffany Goldstein..

..and when I shared the pic with friends of the

Goldsteins

they tell me she is starting to look like me more and more...well that is nice.

Gold
, meanwhile, is a
t
$1,288.20
El recuerdo que deja un libro es más importante que el libro mismo.....
The memory that a book leaves is more important than the book itself .....
Are there ever too many books?

I don't think so. As much as I enjoy the practicality and freedom of the Kindle and the iPad, nothing beats the beauty of the book.It truly is a case of the more the merrier.
Inspired by the celebrated Parisian shoe designer
Christian Louboutin's tallest heel
, the
Ballerina Ultima
, the French fashion brand has released
Rouge Louboutin,
an exquisite, vibrant nail polish.
The graceful bottle is clearly reminiscent of an item of Louboutin footwear, especially considering the designer's signature feature is the shiny, red-lacquered sole he endows his shoes with.
I am not interested in the Facebook site but rather just in
the stock price(smiles)
The French Braid
Bon, ça n'a peut-être rien de vraiment français , mais j'adore ça…
Rusas-Sunny Isles
SWIM STYLE JUST LIKE GRACE KELLY
no thigh gap
thigh gap
La Isla del Encanto (Puerto Rico)

....

is almost rectangular in shape, approximately

100 miles

long

by 35 miles

wide

and is the smallest and the most eastern island of the Greater Antilles

...tiene los paisajes y playas mas bellas.....y las mujeres mas bellas.
I continue to be intrigued by
Daphne Groeneveld
she has such a pretty face! fabulous walk. fabulous style , fabulous posture.......... Where do the
Dutch
keep getting all these gorgeous models from?
my iPhones are in

Gold

as in

Goldstein

(smiles)....
If you were living in Mars...
iPhone
is a line of
smartphones
designed and marketed by
Apple Inc.
It runs Apple's
iOS
mobile operating system.
The
first generation iPhone
was released on June 29, 2007; the most recent iPhones, the seventh-generation
iPhone 5C
and
iPhone 5S
, were introduced on September 10, 2013.
There is no such thing as having the perfect body and still being able to eat junk
Prada at Bal Harbour Shops
I am being ironic and glib so keep an open mind with this............
This is what a million dollars in cash looks like...........
a million dollars in diamonds....
and a million dollars with a rich sponsor(smiles)........
more tidbits
PIERNAS KILOMETRICAS
PALMERAS KILOMETRICAS
Eva Poloniova one of the 4,000 + followers of the Tidbits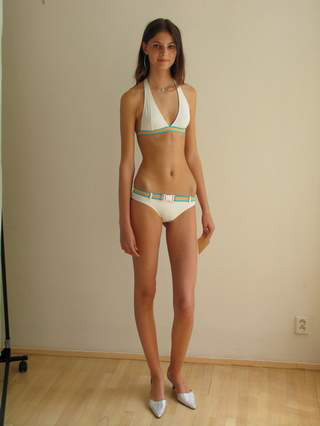 MONUMENTOS
POLAROIDS
COMP CARDS
LOOKS
more tidbits
Louis Vuitton - Lockit bag
The little black bikini
Girls Be Bright & Bold this Summer! I will stick with my all black.....
Beauty Pose -Cavity Pose......'
mushiba no poozu' or 'mushiba poozu'
the new fad that comes from Japan there is a

"cavity pose"

, which is nothing more than putting your hand pressing the cheeks out in the most beautiful selfie. According to the Japanese, the "trick" thins and decreases the size of the face, and there in Japan, small faces are considered more attractive. The position that looks like you're feeling a toothache, is called by the Nipponese "

mushiba poozu

"
The adventures of Peepy and Lady Lee (ABL)
So many Chanel bags...mini...midis and so on.....amazing............
Fendi Fur......and the big hair from Lady Lee............
nice color combination.
a little take on Japan



Everyone knows famous Japanese foods like

sushi, sashimi and ramen,

but it's fun to explore less well-known dishes that are part of the Japanese food zeitgeist. One common dish in Japanese homes is

肉じゃが

nikujaga

,

which is a simple yet delicious dish consisting of meat and potatoes stewed in a slightly sweet

teriyaki

-like soup. (It's famous for another reason, because it sounds like singer Mick Jagger's name.) One of my all-time favorite meals is

かつ

katsu,

a cutlet of chicken that's fried and eaten with rice and that heavenly

Bull-Dog sauce

. One dish you see in anime quite often is オムライス

omurice

, an omelet eaten over rice, preferably with a heart drawn on top in ketchup by a cute Japanese female. Sometimes food has interesting history attached to it, like "Napolitan," a simple pasta dish that can be made with ingredients like ketchup and Tabasco sauce which were available during the Allied occupation after WWII.
"What makes
Christy Turlington
[Burns] such an icon of virtually perfect beauty is a long oval divided face almost perfectly in thirds," "Forehead to wide-set eyes and high cheekbones to full, wide lips." Yep, it's that simple.
Botox
, correctly injected, creates a positive interplay between facial muscles, thus producing its hallmark reduction in wrinkles.
The native name of Israel is Yisra'el

I am ...Israel is Israel...this blog is the truth as the world and life is........