שבת שלום לכולם!
L'amore non si spiega»
MY TIDBITS

Soy Judío - Aní Yehudí - אני יהודי
Things I wanted you to know -
JG
:
some
thoughts
and
actions
to
think
about
,
and
you
should
Boker Tov Olam – בוקר טוב עול
This is how I started today.....my healthy breakfast.......
if you did not know, this is called designer swimming............
two of my favorite KK's..................
and Kurkova wins the day..........
"

Charm

is more valuable than

beauty

. You can resist beauty, but you can't resist charm…"
Prince Alwaleed-backed Disneyland Paris see 4% drop in revenues
Disneyland Paris, the theme park which is part-owned by Saudi billionaire Prince Alwaleed bin Talal Al Saud, reported this week that third quarter revenues decreased four percent to €340 million ($454 million) and nine-month year-to-date revenues decreased five percent to €873 million
xxxx
Sem Comentarios
Black is Black
Well-heeled Miamians and celebrities alike have
Dr. Fredric Brandt
to thank for their youthful glow
.
and by the way, well-heeled is a snob way to say , "the rich"
MI MERITO TUTTO, OGGI
Don Draper
Think classy. Act classy. Always look good, never disheveled. Wear your suits with confidence
Ru$$ian
You will find that a great plastic surgeon will always be surrounded by beautiful models, women politicians ,famous actresses his ability to rejuvenate and enhance their breasts and lipo their bodies and more important rejuvenate their faces, is worth more to them than GOLD or than Goldman Sachs(smiles)
The tuning of an orchestra —is one my most favorite sounds in the world.
no thigh gap
thigh gap
more tidbits
PIERNAS KILOMETRICAS
PALMERAS KILOMETRICAS
Shiraz Tal one of the 4,000 + followers of the Tidbits
MONUMENTOS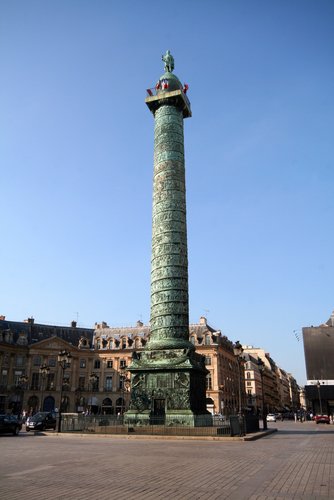 POLAROIDS
COMP CARDS
LOOKS
more tidbits
Dior Cannage Heels
Hermès
have just released a little teaser to get the world excited about their beautiful shoes for the new season. Enlisting the help of three professional dancers, we see these women tumbling over pummel horses, attempting to recreate giant lamps and turning a classic leather club chair into a rocking good time. All the while they're stomping around in lust-worthy leathers from the masters of the medium -
Hermès
.
Floral Prints
The adventures of Peepy and Lady Lee (ABL)
Peepy at Tom Ford boutique opening............
Lady Lee being Lady Lee...........
a little take on Japan
It's easy to remember the Japanese word for
"apple," which is 林檎
ringo
,
as in Ringo Starr, and then there's the word
貧乏
binbou
, which means "poor"
(as in lacking money) but is pronounced exactly like the English word "bimbo."
breast augmentations and breast lifts
are so popular and have been the number one procedures for over a decade. Additionally, the growth rate has remained virtually recession proof over the past 20 years.
The knife or needle.....
JG
says for moi , both!!!! and my favorite part is when they start marking
the spots they are going to correct and the extra skin that is going to be removed....
FASHION MUSINGS
NEWSTAND
MY PARTING SHOTS
J'aime ta bouche
J'aime tes yeux
J'aime ton nez
J'aime tes joues
J'aime ton rire
J'aime tes mots
J'aime tes maux
J'aime ton passé
J'aime ton présent
J'aime tes rêves
J'aime ton destin
J'aime tes histoires
J'aime tes mains
J'aime tes bras
J'aime ta poitrine
J'aime ton cou
J'aime ton coeur
J'aime ton corps
J'aime ton âme
J'aime ta vie
J'aime tes envies
J'aime tes peurs
J'aime tes pleurs
J'aime ta nuque
J'aime tes fringues
J'aime tes poumons noirs
J'aime ta face
J'aime ta belle gueule
J'aime ta musique
J'aime ton nom
J'aime ta courbe
J'aime ton être
J'aime ta voix
J'aime même quand tu cries
J'aime même quand tu ris
Two films that you must watch...............
"[Three things every woman should own are]
a sexy black dress, a power suit and a nice raincoat."
Lebron James....losing weight by giving up Carbs......he will be fit for Basketball season....
タッチタイピング専用キーボード。文字をすべて消し、代わりにピアノの鍵盤を全体に描いています。遠目で見ると、まるでピアノ演奏をするようなタイピングを見ることができます。
American Apparel made in Downtown Los Angeles....Sweat Shop free..........
The native name of Israel is Yisra'el

I am ...Israel is Israel...this blog is the truth as the world and life is........