Privet Matryoshkas
Conceited vs Confidence
Conceited
"I look better than you"
"I am the most beautiful person in the world"
"No one can compare to me"
"You should look more like me"
" I am perfect"
Confidence
"I look good today"
"I am not ugly"
"I like myself"
"I have to admit that I am cute"
" I am beautiful the way I am"
Besides being one of the first to receive the September issue
....with this trio on the cover of Vogue's September issue, a clear sign of the return of model-power...
is about time Models are back on the cover.
the iPhone 6?????????
xxxx
JG
MUSINGS
there are seven billion people on this planet and i have

four

friends

in real life - and true friends are as rare as a the most exceptional diamond.........take this thought to a

Jewish bank

and you will be payed(smiles)

more of the things that I like............
some words or phrases:
Fabulous, any better would be a sin....
Serenity
Royalty
Juxtaposition
Elixir
Elegance
Class
Good Manners
Talisman
IF you don't know, than you don't know
I rest my case
JEWISH PRINCESS
SAUDADE
FURBO(A)
DOLCE FAR NIENTE
BON CHIC BON GENRE
BON TON
LV
JEW-ISRAELI-ISRAEL
LA DOLCE VITA
Germans

are known the world over to be perfectionists. When something needs to be done, they are known to do it well and the

Porsche Cayenne

is one of them......and no

Adriana

Lima

is not German, she is a

Brasileira

but she loves German Cars. el mejor

café con leche

.se sirve en Miami Beach-y si, en el News Cafe
Never plastic bottles....always crystal.....

Yes, the smell of books send me...........

Bachata

.....linda esa musica....los bailarines -

WOW

.......romantico....sexy.....Viva RD...

.y gracias a Darling Garcia, una

Bellísima trigueña por mandarme este video desde

San Pedro de Macorís

...... Sold Out
Just wondering.

....what woman doesn't get tingles when she buys her first

Alaïa dress

, tries on the

perfect Prada coat, or the most devastating Saint Laurent boots?

Five things woman always should be armed with:
confidence
knowledge
femininity
independence
red lipstick
in gambling they say double down.....so here is an AL double down
by request from

Istanbul

.............
if you constantly eat strawberries your mouth will taste strawberry like.............you will wake up with your mouth smelling strawberry like....and your kisses will be strawberry like.
Thigh Gap
no thigh gap
more tidbits
PIERNAS KILOMETRICAS
PALMERAS KILOMETRICAS
LOOKS
more tidbits La Perla is La Perla !! Every girl deserves nice underwear...

La Perla

would be the choice!!!!
Yesterday I was with

RG

at

Bal Harbour Shops

and she bought this

Disquar

ed2 dress

and I think it look fab.....if you did not know:
Elena Perminova Poses Nude For Vogue Russia's September Issue
Elena Perminova is taking Vogue Russia
by storm by posing nude on the cover for the magazine's September 2014 issue. The it girl who always wows us with her instagram selfies and incredible fashion sense is seen wearing a very long, fishtail braid, and even posted a photo from behind the scenes of her photo shoot for Hunger magazine- where she is seen wearing the same rapunzel style braid as on the cover of Vogue.
Behind the scenes & Elena's bad girl mood with John Rankin.
Peepy always lots of fun..........
And Lady Lee(ABL) also is game to try anything........and this is one of the first times that Lady Lee has a semblance of a smile.......
灯籠流し "Toro-nagashi"




Japan is having its "Obon" Buddhist holidays right now,

a solemn time when the spirits of deceased family members are believed to return home for a three-day visit. Japan has two main religious traditions, which are Buddhism, imported from either China or Korea (depending on who you ask) around the 6th century, and Shinto, an animistic religion that sees

神

kami

(spirits or gods)

in natural objects like mountains, rivers, and trees. (By almost any measure,

Totoro

is one of these

kami

.) One

theme I write about a lot is the way Japanese Buddhism can feel distant and confusing to Westerners, while Shinto seems a lot more accessible because it's well represented in pop culture, from the characters in

Touhou

to the ubiquitous

shrine maidens

seen in anime and games to those

omamori good luck charms

that are fun to carry around. While it might be less familiar to foreigners, the imagery of Obon is beautiful to witness, especially the traditional

bon-odori

dance (different in each region of Japan) and

toro-nagashi

,

a ceremony in which hundreds of Japanese lamps are floated downstream to symbolize the passing of the dead into the next world
JAW INJECTIONS
Changing your facial silhouette with Botox
FASHION MUSINGS
NEWSTAND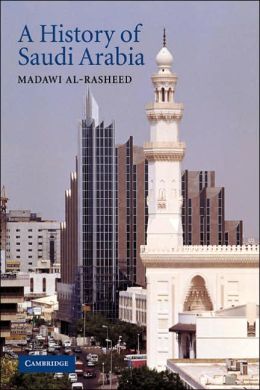 MY PARTING SHOTS
"My mademoiselle
, be gentle, speak softly and listen more. Count your blessings, not your problems. Fill yourself up with love instead of hate. Anyone who takes the time to be kind will always be beautiful.
Fall in love with the intangible; art, music, romantic anthologies, good memories, knowledge, experiences. Surround
yourself with people who offer unconditional love and support. Never look down upon anyone, unless it is to help them up. You mustn't ever forget we are all the same, we simply occupy different forms. When you judge others, you do not define them, you depict a reflection of who you really are. Teach how to think, not what to think. These things are important. They will help you grow into a woman someday."
Petite Malle

Monogram Petite Malle
Size:
7" x 4".7 x 1".5
Price:
US$5200
and this other bag is very nice too.........
Flip Flap
As if it could blow with the wind like feuilles, the double flap opening of the Pochette Flip Flap canvas
evokes gracefulness. Crafted in sheepskin and Monogram canvas body, sheepskin lining & trim, and golden brass finishings, it's a fashionable accessory for everyday. Pochette Flip Flap features a removable and adjustable cowhide leather handle offering more ways of carrying, a zip closure, and a subtle tone-on-tone metal LV signature.
Pochette Flip Flap
Size:
12.9″ x 8.6″ x 0.7″
Colors:
Burgundy, Black (pictured)
Price:
US$3550
Fashions come and go, but jeans and a white shirt never get old.
Detroit
has become a city that seems more like a movie set than reality these days. Abandoned warehouses, mansions and storefronts show only signs of age and no new signs of life.