THE TIDBITS

🌴🍓

🌴

GISELE TELLS ME....."WOW, THE TIDBITS"........

Good morning Beverly Hills......

Boker Tov Olam.....

בוקר

טוב

עולם




Yom Hazikaron

begins both in

Israel

and

Jewish

communities worldwide. We mourn both those brave members of

Israel's

armed forces who have given their lives in defense of their country and the innocent victims of terror. We will never forget them. Please share and help us keep their memory alive.
The Maccabeats - Megillat Ha'atzmaut - מגילת העצמאות - Yom Ha'atzmaut
Cidade MARAVILHOSA
Never Complain.....Never Explain..and if you have to explain you are losing!!!!
THREE YEARS AGO TODAY SINCE HIS DEATH.....MY TRIBUTE TO DR
FRED BRANDT
I was lucky to be Dr.
Brandt's
patient, lucky to use his skin-care products, lucky to hum along while he sang show tunes as he worked, lucky, most of all, to call him a friend. When Fred first became famous in the late 1990's, a writer invented a moniker for him:
the Baron of Botox.
It stuck. It was wonderfully over-the-top, and he got a big kick out of suddenly becoming an
aristocrat
. But it didn't nearly do justice to the intelligence and seriousness he brought to his profession. He was one of the most renowned cosmetic dermatologists back when the field was exploding, acknowledged and respected by his fellow clinicians, many of whom were also his competitors. He tested new substances for the FDA, invented new injection techniques, and spoke at medical conferences around the world.
Bal Harbour Shops or News Cafe
in the early morn....
if you come to Beverly Hills when I am there, like now, you will find me on Rodeo Drive or early morning at the Polo Lounge
Louis Vuitton's Monogram Shoulder Bag Is a G-d Level Roadman Flex
And Peepy of course already has this bag.............
I love Polaroids
תתחילו להתרגל: המקלדת העברית החדשה של מכון התקנים
C.C.D.
Short History of Philosophy.....and i rest my case they are all
JEWS
don't you totally dislike it when you are listening to your favorite song in you iPhone
and the dj talks over the song.
...or when he cuts it short???? and don't you really like
it when you are listening to a great song and immediately the dj puts on another one
of your favs.........yes.....
Filmed in Puerto Rico.....la isla del encanto.......
As you come in you must turn left......if you don't know than you don't know
👌💞
It will never get old, 1000% sure. Can you imagine a year without watching "Pretty Woman" even one time?



If MbS has his way this will no longer be necessary (the veil) in the Kingdom....and he has put a checkmate on the
المطوعين
muṭawwiʿīn
you keep to yourself wayed, you like to stay away from the crowd and the noise, if someone doesn't know u well 3abal'hom wayed arrogant w self centered bes kilish la2, ur a good listener with your very honest also ma t7b tjra7 a7ad b a9ghar ilashya2, even a simple word!
Seattle's

Sephardi Jews

Brought Us

Starbucks
Howard Schultz

founder and CEO of Starbucks..........

Samba pa' ti,
obra maestra de
Carlos Santana
a la que en este video,
Jose Feliciano
le agrega letra y la interpreta a duo con su compositor.
thigh gap


mini thigh gap
no thigh gap
Valerie Hernández Matías one of the 4,000 + followers of the Tidbits
POLAROIDS
COMP CARDS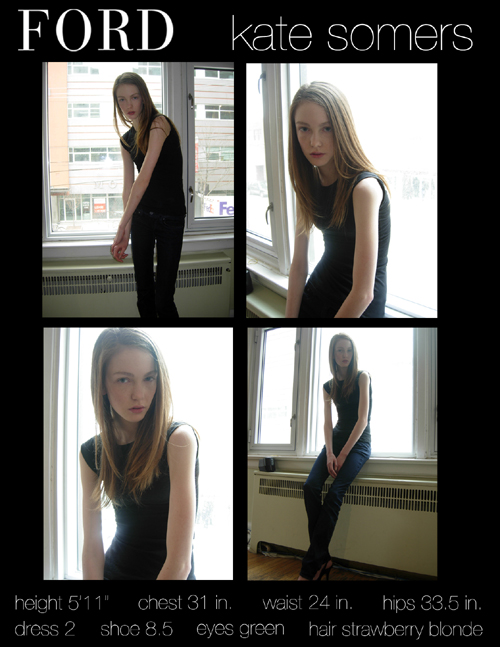 Rodeo Drive and how different women dress.....which is you favorite look?
Battle of the 2 Ps: Paulina vs. Pia. Which bikini body you'd like to flaunt this Summer?
☺️
On the left is in 2011-cheerleader Katya On the right - now-2018!
✨
Como ustedes lo pidieron, aquí tienen una cronología o "línea" de tiempo de un record que solo ha logrado Venezuela
🇻🇪

en los Grand Slam o Grandes concursos tales como

Miss Universo

,

Miss World

y

Miss International

, el récord consiste en que por once (11) años la

Miss Venezuela

ocupo una de los tres primeros lugares de estos concursos de manera consecutiva, ya sea como la ganadora, la primera o segunda finalista, a continuación se menciona el concurso, e

l año , la posición que ocupó y el nombre de la Miss: - MW 90' 2da F. Sharon Luengo - MW 91' Ninibeth Leal - MW 92' 2da F. Francis Gago - MU 92' 2da F. Milka Chulina - MU 93' 2da F. Minorka Mercado - MW 94' 2da F. Irene Ferreira - MW 95' Jacqueline Aguilera - MI 95' 1era. F. Ana Ma. Amorer - MU 96' Alicia Machado - MI 97' Consuelo Adler - MU 97' 1era. F. Marena Bencomo - MI 98' 1era. F. Daniela Kosan - MU 98' 1era. F. Veruzka Ramirez - MW 99' 1era. F. Martina Torogood - MI 00' Vivian Urdaneta - MU 00' 1era. F. Claudia Moreno - MI 01' 1era. F. Aura Zambrano. ¿Qué opinas de esto?

12,000 people forming one hopeful choir.

Koolulam's

cover of

"Al Kol Eleh"

("Over all of these")