*************************************************************************************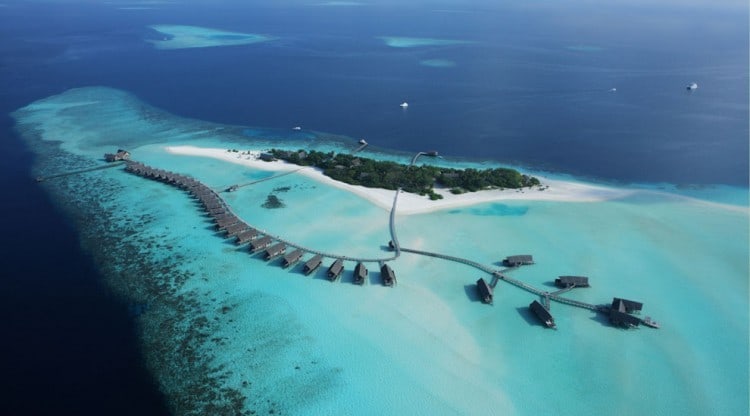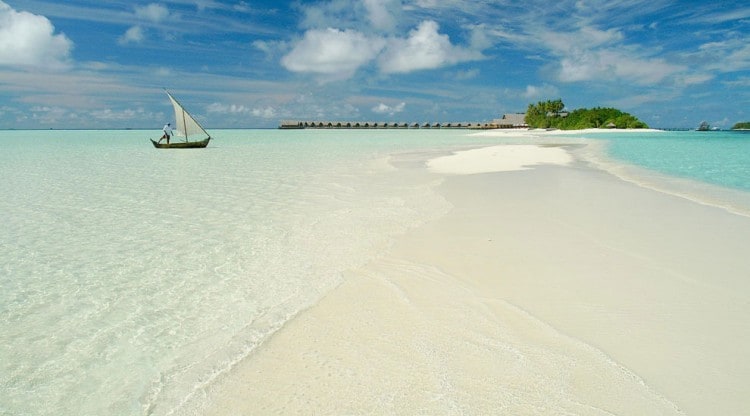 Heinrich Rudolf Hertz gets a Google Doodle for his 155 birthday
Bem-vindo a:
'Immodest, grandiose, wonderful':
Here go my TIDBITS:
Things that make you go aaaaaaaaaaaaaaah …
Diamonds… Harry Winston … Van Cleef & Arpel … Graff … De Beers … Cartier … Tiffany & Co.
BB

S

he is 77 years old and

dresses always in black—black blouse and black pants( I rest my case)

, never a skirt, never a dress. She wears her hair in a large bun, like a crown, and styles the hair herself. She applies her own makeup. Because she suffers from arthritis and other ailments, she sometimes uses a cane; an operation would help, but she fears the anesthesia. She lives at La Madrague, a secluded property in St. Tropez, which she has owned for more than 50 years, and she guards her privacy zealously.

músicas da Brigitte Bardot
MI5 files: Was Chaplin really a Frenchman and called Thornstein?
MI5 investigated whether Charlie Chaplin was actually a Frenchman called Israel Thornstein, previously secret files on the Hollywood film star have revealed.....he may have been a Russian Jew.
Yves Saint Laurent em seu ateliê na Rive Gauche. YSL aniversariava em 19 de agosto.
Lancia's Aurelia was a sophisticated Italian car that inspired 1960s sports cars
La heredera del imperio Zara se casa
I love the sound of a Gulfstream GV550 as it is taxing in...quite, elegant...!!!!
Cruise Collection -Chanel
There's something kind of post-war Riviera chic about a man in a crisp, white shirt serving soda from a tray. GRAZIE, Sanpellegrino
tu vò fà l'americano" (that means, in napolitano, "you want to do the american") .-.
Unlike other

presenters,

Fernanda

Lima

always

looks

great.

Many people

are

not

fans

of her program

,

but always

give

a

peek

to look at what

she chose

to wear.

I like it

because she

does not follow trends

and offers

other proposals

of style with

the elegance

and grace

of

Fernanda

Linda

.
Preto e brilho dourado reinam nos dias mais elegantes
Mas sempre dá uma ousadinha, como esse terno de lamê dourado que ela usou dias atrás
Sempre tem um toque antiguinho…. o figurinista Rodrigo Grunfeld garimpa muito em brechós
louis vuitton collection by japanese artist yayoi kusama
Louis Vuitton supports

YAYOI KUSAMA

at Tate Modern- 9 February to 5 June-2012
I think this is nice!!!!!
'Seductive Circus' by Mini Gemoll [Film]

Olha que coisa linda

! Côr Ouro será

?!!!

A little take on Japan:

Here are some "English" words that might not mean what you think they mean in Japan.

"fight" means do your best,

don't give up (Fight-oh!)

......if there's a girl you like, you should "attack" her

(attack = to vigorously pursue love)

......plug your computer into a "consent"

(a power outlet, from "concentric plug")

.....don't trust the

"masukomi"

(what the news media is called, from "mass communications")
....if a sporting event is called due to rain, hold a "revenge" challenge later (

meaning "a second attempt")

.....move to Tokyo and buy

a "mansion" (what a condominium is called)

...."glamor," which refers to a woman with a buxom figure
...."

feminist," which somehow refers to a man who's very polite and gentlemanly towards women

(updated to"herbivore male" these days)
......"free size"

(Japanese for "one size fits all" --

......"rinse-in shampoo," shampoo with "rinse"

(aka conditioning) inside

The Japanese are big fans of the

word natsukashii

and of the bittersweet emotions that come from hearing a beloved old song, looking at an old photograph or walking through an old Japanese house, and appreciation of nostalgia is one of the defining aspects of the Japanese people. Maybe that's why

dagashi

-- traditional candy from the

Showa Period

-- is still so popular decades later.

If you've watched more than an hour of Japanese television, you'll know that school uniforms are a big part of life in Japan.

School uniforms were introduced during the reforms of the Meiji Era, with the iconic "

sailor uniform" appearing in the 1920s, based

on a British fashion from the 19th century.

Today nearly all junior high and high school students are required to wear uniforms; elementary school students generally don't wear them, except in the case of private or religious schools. There are a lot of benefits from uniforms, including removing the differences between wealthy and less-well-off students (which appeals greatly to the Japanese), and adding a degree of discipline
In the Hollow of a Wave off the Coast at Kanagawa
(Kanagawa oki nami ura)
Hokusai.
More Tidbits:
Technology
on the iPad the pictures look beautiful.
The Jewish Princess...my niece Tiffany Goldstein in Leblon...she gets better looking everyday(smiles)



Sorry but this place looks terrible. Is this some sort of a garage or abandoned court? The girls deserve a better venue
This is a great concept, and the imagination and creativiy of JEWS is immense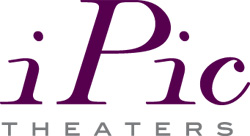 I do have to point out the rather genius new cover of Time Magazine. New North Korean leader Kim Jong Un is featured on the cover with his new nickname 'Lil Kim', referring to his little experience, while being the leader of a nuclear nation.
This week Time Magazine has two great covers. I already showed you the 'Lil Kim' cover for the US and Europe editions of the magazine. Here is another great one for the Asia issue – Linsanity, hinting at the take-over of basketball player Jeremy Lin.
certains des meilleurs

, certains d'entre

le chic et

quelques-unes des

belles du monde

!!-
some of the best, some of the chic and some of the beautiful in the world!!!!
Saudi Princess Deena Al-Juhani Abdulaziz...yes, no Abaya and no Veil!!!!
The color red says many things none of which are subtle (see daring, dynamic, vital..etc) . That is why using it the right way also speaks to style and taste. Overdo it and you look starved for attention. But use it as an accent, and you're saying, "you should check this out "
Margherita Missoni tells me she wants to walk down the aisle to Lou Reed singing " This Magic Moment" and I say, more romantic, the Jay and the Americans version!!! very few can sing like Jay Black!!!!
Every elegance has its own pace
Prada
"Fashion is ephemeral, dangerous and unfair."
– Karl Lagerfeld
Best Dressed


You could dress this way for the OSCARS and look better than most!!!!
Ralph Lauren
DRESS
Goldstein Musings:
Last I checked, envy is noted above gluttony on the list of deadly sins.
Nóos (conocimiento en griego)
Quite casual!!!
l'altro giorno un amico di Roma mi ha chiamato per dirmi che, dopo un lungo periodo di incomprensioni, lui e la moglie avevano deciso di prendere strade diverse. Arrivederci e grazie. Non ci sono figli, quindi niente di grave: è soltanto un'altra coppia che scoppia.
The other day

a friend

from

Rome

called me

to tell me that

,

after a

long period of

misunderstanding

, s

he and

her husband

had

decided to

take different paths

.

Goodbye and

thank you.

There are no

children

,

so

no big deal

, it's only

another couple who

breaks up

....

if there was a moral to the story, it would be that nowadays, it happens all the time, quite quite often....
Bemused and Amused:
If you are bemused you are preoccupied, musing about something.
If you are amused, you are entertained and engaged in the moment.
And if you are

Confused
con·fused
(k

n-fy

zd

)
Visibility is perfect at 51,000 Feet!!!!
Tengo una amiga que asegura que sus peluqueras son siempre las personas peores peinadas del mundo y con el pelo más estropeado. Sin embargo, ella luce una bonita melena lustrosa, con un corte elegante y un color saludable. Algo parecido sucede en el mundo de la moda. ¿No resulta sorprendente que las personas que más influyen en la forma de vestir de todo el mundo, tenga una imagen que se aleja a todas luces de la normalidad?
I have a friend (a girl)...that assures me that her famous hairdressers are always the worst combed people in the world, with damaged hair. However, she has a shiny mane of hair, with an elegant cut and a healthy color. Something similar occurs in the world of fashion. Does is not surprise you that the people that are influent in fashion and that set the tone for
how to dress around the word, have an image that is further from normal?
It instantly cheers me up to see a beautiful dress. It doesn't
have to do with trends, or designers.
It is more about a
garment that naturally belongs to women.
Hair like Don Draper and Gordon Gekko
Warren Buffett once said that "a very low-cost index is going to beat a majority of the amateur-managed money or professionally managed money."
Gordon Gekko
was about 20 years ahead of Mr. Buffett when he said, "Ever wonder why fund managers can't beat the S&P 500?
'Cause they're sheep, and sheep get slaughtered."
confidence

is the underlying foundation for everything: generosity, the willingness to take risks, clarity of thought, being persuasive and charismatic to others—it all comes down to confidence
Some Worn-Out Fashion Terms:
Bespoke:
A close runner-up to "couture." Used by retailers to make their merchandise seem classier, although the items in question are not literally made to order.
Fashionista:
The word has gone from describing a class of urban style-conscientious sophisticates to becoming a lazy and cheap byword for anyone with a modicum of taste. (See "hipster.")
Statement outfits:
Does your clothing speak louder than words? That seemed to be the mantra chanted by fashion lemmings, who kept referring to attention-grabbing pieces as "statements."
Smoldering
: O.K., your makeup is hot. Your outfit is hotter. You are about to combust. We get it.
MY PARTING SHOTS:
And while watching
marisa tomei in the perez family, of course Fidel Castro came to mind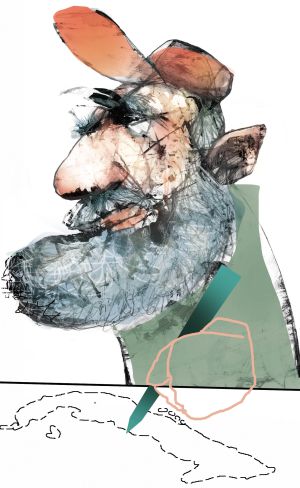 La tiranía de la memoria-
The Tyrany of the Memory
Raúl who
is now in power wears
Cartier sunglasses a la JG
while his people are starving and dying trying to reach USA..I have counted at least ten different Cartier Bubinga Wood glasses.... at more than 3,000 USD a pop, you do the math!!!!
TIRANOS
Idan Yaniv - At Yafa

at yafa means - you're beautiful

in the song idan sings to his girl that she don't have to wear makeup or buy
expensive clothes beacause she's the most beautiful girl in the world....
and she is!!!
Valdebebas....Bentley SUV....Calivigny Island....Latteria-Via San Marco...
March of the Living trip....
Shangri-la Sydney....Shangri-la marina cairns....Helena Hotel-Kos.....Playa Tortuga...Contadora....La nueva marca de lencería de Bar Refaeli....
Sambódromo da Marquês de Sapucaí

,

Rio de Janeiro... 20220-007.....
Sofia Scicolone...
"KaraK....Punta.....
Los Roques...S'agapo....Huvafen Fushi...Restaurant Polidor....Via Gesù....
Bisous...Peace and Shalom!!!!!
Till the next....you all comeback!!!!
Punta del Este
27-12-2012
This work is licensed under a
Creative Commons Attribution-Noncommercial-No Derivative Works 3.0 Unported License
.