Palm trees are like an elixir to me~~~the taller, the higher the elixir!!!
a special post44 for

Shavuout

!!!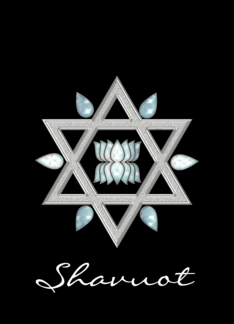 i actually feed on intelligence
i love it when people know a lot about a lot of things
about music, films, religion, beliefs, history, fashion
i love listening to peoples opinions
i love big words
Here go my Tidbits:
I love this book and I am reading it for the fourth time!!! and I remember correctly that KC loved it too!!!
Definition of NEMESIS
1
capitalized: the Greek goddess of retributive justice
2
plural
nem·e·ses
\-

ˌ

sēz\
a: one that inflicts retribution or vengeance
b: a formidable and usually victorious rival or opponent
3
plural
nem·e·ses
a: an act or effect of retribution
Aristotle Onassis
"The secret of business is to know something than nobody else does

"as in Gordon Gekko on Wall Street
"Tell me something I do not know"
Sarmatians = Persians and Slavs.
Croatian girls=Serbian girls=Russian girls=Bosnian girls=Polish girls etc = Slavic girls...
solve the riddle
purepanther
:
fatal-e

:


une-seule-nuit

:


coco-child

:


sereni-ta

:


mango—leaves

:


wild-horse

:


m-a-gnifique

:


p-astis

:


glowingcoconuts

:


l-ooks

:


m-oondance

:


fau-n

:


gold-leopard

:


st-o-l-e-n

:


c-rystall

:


e-ssenso

:


v-anilla

:




for women , in the real world -what is the perfect weight?
115 pounds = 52.1631226 kilograms or
125 pounds = 56.6990463 kilograms
but a 1% of men do too(smiles)
Yes , it is a swindle
I am
Allergic (To Thoughts Of Mother Earth)
......for mother earth through the millions of years it has existed , always cures itself....so to the enviromental wackos, stop lying and spending taxpayers money for your own glory and demented invented ideas....you are like a broken record!!!!
Some of the better new apps for iPhone
Google also release their updated Google Search app for iPhone. The app is very snappy and has a built-in browser. It seemed as if Google was sneaking its Chrome browser into Apple's app store. We liked the update a lot.
Price:
free
Bump updated its app allowing you to hit your phone against the keyboard and it will transfer photos through the web browser.
Price:
free
me (amused):

omg
The word "laser" is an acronym for
Light Amplification by Stimulated Emission of Radiation
. Precise and safe, today's medical-grade lasers work by creating a powerful light beam that is adjusted to a specific frequency range.
איזה כיף לשמוע את השיר הזה בכל שעה...
Newsstand
more of my reading material......
Experiences make people happier than products. The popularity of experiences like music concerts has skyrocketed compared to corresponding products like music recordings. Apple, the most valuable company in the world, maniacally focuses on product experiences, down to minute details like the experience of unboxing an iPhone.
Hair glorious Hair.....big hair!!!!
certains des meilleurs, certains d'entre le chic et quelques-unes des belles du monde!!-some of the best, some of the chic and some of the beautiful in the world!!!!
Silently Stylish

Ginger Rogers - Incomparable
Shani Hazan is Miss Israel 2012

: Beautiful

-From Haifa Wins Beauty Pageant
Lapo Elkann
Dr Frances Prenna Jones, celebrity facialist
questions and answers with
Dr. FPJ
My five-year plan...
To complete my signature skincare range and see it in all my favourite stores around the world.
It's not fashionable but I like...
country music. Dolly is my guilty pleasure.
What I see when I look in the mirror...
I am quite pragmatic about what I was given in the looks department. It sounds dull but a healthy mind and body is really what matters.
My life in six words...
Fortuitous, unexpected, adventurous, creative, fulfilling, funny.
Dr Frances Prenna Jones (she declines to give her age) was brought up in Wales. After training as a medical doctor, she moved to Australia to complete her studies. Dr Jones has become a favourite facialist with celebrities including Kate Moss, Davina McCall and Louise Redknapp, offering 'age maintenance' using non-invasive treatments at her clinic in Mayfair, London.

In 2006, she launched the cult beauty product, Formula 2006
(quotes and article - courtesy of The Independent UK

)
BALMAIN
MUGDHA,MUGDHA, MUGDHA GODSE
via instagram!!!
Really nice, ironic about Mad Men's Don Draper.....you will like- but keep an open mind
Além de linda é talentosa!
Vanessa da Matta é show , eh explosão de energia e pura mágica !! (Tiffany loves this)
THE 12 ORIGINAL PLAYBOYS OF THE JETSET SIXTIES.

Porfirio Rubirosa
Nickname: "Toujours Prêt"
Cause Of Death: Crashed his Ferrari 250 GT into a chestnut tree.
Nationality: Dominican
Occupation: To Sammy Davis Jr. "Your profession is being an entertainer. Mine is being a playboy." Also rumored to have been a spy.
Wealth: Married three of the world's richest women
Notable Women: Dolores del Río, Eartha Kitt, Marilyn Monroe, Ava Gardner, Rita Hayworth, Soraya Esfandiary, Peggy Hopkins Joyce, Joan Crawford,
Veronica Lake, Kim Novak, Judy Garland, Eva Peron, Flor de Oro Trujillo Ledesma, Doris Duke, Zsa Zsa Gabor, Barbara Hutton, Danielle Darrieux, Odile Rodin
Passions: Beautiful women, fast cars, polo
Age At Death: 56
Quotation: "Rubirosa was Cary Grant, Errol Flynn, Charles Boyer, Burt Lancaster and Tyrone Power all in one, and I was out on the town with all of them." – Ertha Kitt
What To Learn From Rubi: If all of Paris refers to 16-inch pepper grinders as your last name, you can marry the richest woman in the world. Three times.
Yael Nizri
Fashion musings:
More tidbits:
Why does America have a weight problem?, here is one of the reasons!!!
The woman below might not be someone you readily recognize but she is taking the world by storm with her strong features, unbelievable intelligence and powerful fashion sense.
She is Sheika Mozah bint Nasser Al Missned, wife of the Emir of Qatar.
If you look closely at the angles
it is the work of Michelangelo, Dr Steven M Hoefflin - she will turn 53 in August-thank you Dr Hoefflin
Here are five things she is teaching us about style:
1. Turbans are incredibly chic and even better when paired with statement jewelry.
2. A cinched waist is the epitome of femininity and makes every ensemble chic.
She is never seen without a cool belt cinching her waist, accentuating her curves and echoing a feel of Hollywood glamour that we all should try and evoke as often as possible.
3. Long hemlines can be just as sexy as a miniskirt.
With the advent of the
no-pants trend
, we've begun to think that less is best, but Sheika Mozah is showing us all that long hemlines can be just as sexy and sensual as the shortest and tightest miniskirt.
4. Bright colors are always the way to go and make a great fashion statement.
Sheika Mozah often opts on the side of vibrant colors including purple and green, radiating confidence and making her looks unforgettable no matter which continent she travels to.
5. No matter what your age, fashion can and always should be fun.
Women over 50 like Sheika Mozah are giving us style lessons, showing us that wisdom, experience and a youthful attitude are the best outfit that anyone could wear. Fashion is about having fun and taking risks and Sheika Mozah does that day in and day out, inspiring us all.
Style Icon: Her Highness Sheikha Mozah of Qatar
given the latest news, would John Gotti approve of John Travolta playing him>? for sure not!!!! I felt Armand Assante played him really well, why not again!!!
FROM GOTTI (1996):
The real John Gotti Funeral
In Jewish tradition, when a holiday falls during shiva or shloshim, the mourning period is truncated.
Food glorious food:
a few more fruit combos
MY PARTING SHOTS:
Minas Gerais - KC va a recordar lo siguiente, "que es lo que le ponen al agua de Minas Gerais, porque produce muchas bellezas"?.....y el punch line no fue captado en ese momento(sonrisas)
Bahala na ang diyos

means "leave it to God". As a largely Roman Catholic nation, G-d is very present in the world view of the Pilipinos. Since I learned the phrase(many years ago) from a pretty Pinay, I have found myself saying and thinking "bahala na ang diyos" multiple times in conversation with Pilipinos(as)
Early Caine is, perhaps, a better style icon than say, that #menswear favourite one Steve McQueen…
LV
lobster rolls....Kaddish....immortality.... Dayanara.....Mayagüez...Paul Wilbur....Lago di Como....Chiaso....Fox & Rose.....Parco dei Principi....Al Fassia, Marrakech....Orlebar Brown....Neve Tzedek....
You all came back now!!!!
The native name of Israel is Yisra'el





I am ...Israel is Israel...this blog is the truth as the world and life is.......