I had written a fantastic post for JG 5 and I hit the wrong button and puff, it went all away....

even
with my memory it will be hard to recreate it but I will try.........
And thanks to all the readers from around the world...J

G 4 had over 1,000 hits in one day

....arigato...gracias.


MY TIDBITS

I have a very special friend in Japan....and so over the years she tells me,

that if you send or receive a blank message via sms or email from a friend it is considered special

...it is really special to receive it in that manner....so if you have someone out there that you like....try it...do it......

Today I thought about this:

Quality time with family These are memories I shall hold forever. If time is lost it is very difficult to recapture those missed moments. I would hate to look back and think if only…

have a macchiato alone or with someone you like.....

write a haiku

Jerry Rivera canta esta estrofa que me fascina:

En las nubes o en el suelo donde quiera gritaré

que te quiero

Piernas Kilometricas

Palmeras Kilometricas
I love hair buns on women......they fascinate me
Messy Bun
Ballerina Bun
Bow Bun
Bohemian Braid Bun
Yu-na Kim hair bun
and mexican all model.

d

, wears it the best and she should trademark it(sonrisas)........
When Lebron James left Cleveland to play in Miami he made this statement:
" I am taking my talents to South Beach" as he did not feel appreciated in Cleveland......
Brasil has some of the best plastic surgeons in the world
....and Dr(Prof) Luiz Toledo also did not feel
appreciated so he took his talents to Dubai.
and do not fear the long canula he is holding....Dr Toledo invented a technique for liposuction that can remove all of the fat....all lipos leave ten percent of fat in the dermis and only he, Dr Luiz

Toledo can remove it all....he also has tiny tiny canulas to remove all those stubborn little pockets of fat

Velk - Luce
Complimenti canzone davvero bella!...orecchiabile sia dal punto di vista musicale che dal punto di vista morfologico..continuate cosi perchè avete del talento!!

This again just an observation..........she seems to be saying to him.....

If by my body language you get the feeling that the man disgusts me it's because he does....

so i would say to him....

Vai Via

and see the body language of this image.....the difference is night and day....
There is not a single person in this entire world who looks sexy making this face....well perhaps AL(rsrsrs) And KC will remember this...the Cartier pen I gave her many many moons ago... Current pop culture is awash with mulattas: Beyonce, Rihanna, Alicia Keys, Leona Lewis to name a few.

These are women celebrities, often singers, who have at least a parent, a grandparent, or some heritage (Beyonce calls herself Creole) that is

white. They, of course, identify themselves as black, but their behavior and creativity is subtly unique. Unlike black pop stars who attract a core black audience, these mulattas seem to be super, even mega, stars for all.
In reference of color in Puerto Rico and Dominican Republic I like the term
Trigueña
and here is the definition:
trigueña





adj.
1. (tez) - olive-skinned
And while on the subject of

Puerto Rico, la Isla del Encanto......

I really like some of their sayings....here a few that I like so much: Voy a mi

(when you believe in yourself)

Voy a ti

(when you believe in someone else)

pongo mis manos en el fuego por esa persona (

when you really believe in someone, you literally

say "I would put my hands on the fire for that person) " I know it sounds like a cliche, but they do not write songs like this anymore. My two sisters love Falke opaque tights
They make your legs look great and are a perfect match for a short dress.
and my sisters also love
Porselli ballerina shoes
It's a mini-store very close to the Scala (where the dancers go, of course). Every Wednesday, they get their new stocks (everything is made by hand), and usually on Thursday they are already out of stock. So you have to choose your pair amongst the remaining ones…
and in reference to the Scala....I love this video....
certains des meilleurs, certains d'entre le chic et quelques-unes des belles du monde!!-some of the best, some of the chic and some of the beautiful in the world!!!!
I had posted this pic on JG 4 of H.H. Sheikha Mozah Bint Nasser Al-Missned........ and Michaelangelo , Dr Steven M Hoefflin did one of the his best facelifts on her......she looks amazing for
her age.....and in the past when i looked in the mirror I used to call Dr Hoefflin and say thank you for he did a fantastic facelift on me too....he would love the gesture of my calling...just a few days ago I called Dr H he sent me the below illustration(pic).... so
in this pic that Dr H office did for me,
it is eerie (el perfil) the side look and the similarities of the facelift are so Dr H modus operandi....and again thanks Dr Hoefflin....
BALMAIN
I'm wearing so much Balmain, I'm a walking invitation
The finished product -iPhone 5 Gold version
awesome....LV always doing great things......

.

Satchel by Louis Vuitton. Thanks to ceramist Willi Geller....all the macchiatos in the world will not stain JG's teeth....Mr Geller is a Maestro....a Mozart of teeth....

C

"

L'abbigliamento è

l'espressione di

un sogno impossibile

", ha confessato

Miuccia Prada

nel backstage

della sfilata

.

"

Clothing is

the expression of

an impossible dream

," confessed

Miuccia

Prada

backstage at the

show.
FASHION MUSINGS:
NEWSTAND:
some of my new reading material for this week....I love it....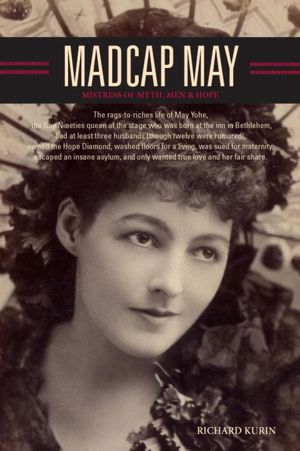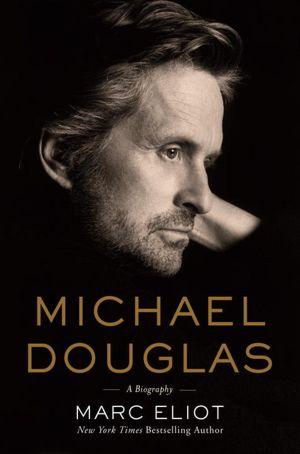 MY PARTING SHOTS:
Wake up America these people are not good for USA
Obama Family and Staff Cost Taxpayers $1.4 Billion in 2011

only Prince Al Waleed and King Abdullah of KSA spend more

...But in Prince Al Waleed's case it is his own money, and King Abdullah uses the Kingdom money as his other predecessors have done.
For all his talk about cutting the deficit, President Barack Obama has been anything but shy about
spending taxpayers' money lavishly
— and not just on favored political constituencies. According to the
Daily Caller
, last year taxpayers had to fork over a whopping $1.4 billion just to pay the expenses of the president, his family, and his staff.
British taxpayers, meanwhile, were soaked for a relatively trifling $57.8 million to keep the House of Windsor in tea and crumpets.
And Sean Hannity is correct when he says "Obama is laughing at everyone as he is the reality tv President...a Kardashian type of character"
Prince Al Waleed
a friend all the way from Beijing...Ms Yan Na sent me this song...no message intended, she just thought it was a nice song....
and by the way.....

Happy Moon Festival

Ms Yan Na....
here is an app for iPhone or iPad
999 USD
continuing to dominate ....Gangnam Style......
It has a smell of a Cartier cologne with a touch of very expensive oud....and it is a very expensive candle....
And I learn to recognize this when I was young.......
I do not subscribe to the above but that is the reality.....
And I was not able to recreate the blog as I wanted to but original is always better than non original....I still think is an interesting post, considering....
Come back.....and all the best of the best for the world and those who read the tidbits....
Sun, 30 September 2012 = 14th of Tishrei, 5773
This work is licensed under a
Creative Commons Attribution-Noncommercial-No Derivative Works 3.0 Unported License