travelling, fashion, chocolate,
dance, music, books, photography, art, cinema
All I see is GOLD.....Fabulous, any better would be sin...........
MY TIDBITS:
GOLDMAN SACHS
This

Week

: Goldman Sachs Will Protect This House against the massive storm "Sandy"........
THEODENT 300 Whitening Crystal Mint


Theodent 300 represents the extra-strength version of a proprietary formulation. This product is for the discerning Theodent customer that desires or needs the absolute highest dose of Rennou(tm) in the marketplace. Powered by this extra-strength dose of proprietary Rennou

™

, Theodent 300's activity can be felt after your very first brush and is the pinnacle of Theodent's research and development. Despite its power, Theodent 300 is also non-toxic and not harmful if swallowed. Theodent 300 is available through select dental and medical offices and through our website, exclusively.
La Dolce Vita
Interviewer:

Sasha Pivovarova:
Mid morning espresso.
Espresso Variations
Caffe Ristretto: Concentrated espresso with less

water

Caffe Lungo: "Long coffee", made with more water
Caffe macchiato: Espresso with a touch of steamed milk

Caffe Latte

: Coffee with scalded milk usually served in the morning
Cappuccino: Coffee topped with the foam of steamed milk. Usually served mid-morning, not after lunch or dinner
Caffe Corretto: "Corrected" coffee with a bit of grappa or cognac
and expresso with Fashion.........
Y si no has escuchado a José Mercé...hazlo
Piernas Kilometricas
Palmeras Kilometricas
Gordon Gekko
Honorable
La herencia de los supervivientes -
The legacy
of the survivors



Unos 4 000 supervivientes del Holocausto tienen todavía tatuado en su brazo izquierdo los números con los que los nazis los marcaron en los campos de concentración. Muchos de sus nietos están tatuándose la misma cifra en su propia piel porque contemplan como los testigos vivos del Holocausto van falleciendo y sienten la responsabilidad de mantener viva su memoria, de dar vida eterna a los supervivientes.
Some

4,000

survivors

of the Holocaust

still

have the

tattoos on

their left arm

with

the numbers

that Naziz
marked

in

the concentration camps

.

Many of the

grandchildren

are

tattooing

the same figure

in their

own skin

that they consider

as

living

witnesses

of the Holocaust

survivors who

are

......

and

feel a responsibility to

keep their memory alive

,

to give

eternal life to

the survivors

.
Esta decisión se está extendiendo entre los jóvenes judíos de la tercera generación después del Holocausto.
This decision

is spreading

among young

Jews

of

the third generation

after the Holocaust

.
and by the way, those who know me well, know I detest tattoos....

but I would consider this option of numbers as a mark of honor..............

and I think tattoo

s, specially on beautiful women is like putting graffitti on a Rembrandt, Monet or a Picasso......
"omertà"
From
Italian
omertà
.
A code of
silence
amongst members of a criminal organization (especially the
Mafia
) that forbids divulging insider secrets to law enforcement
Words: iPad Mini

[i-pahd min-ee], noun: A cute, palm-sized new way to measure your hipness and self-worth. Also comes in white!

Skyfall

[sky-fawl], noun: The excellent, thrilling, funny, and gorgeous new Bond

movie......

Go see it!

The Inferno

[thee in-fur-noh], noun: Don Draper's beach read, tantalizingly!

Roy Lichtenstein The Anna wears.s13 Prada

(The Devil Wears Prada)




A little take on Japan

The Korean rap song

"Gangnam Style"

has become a huge phenomenon, introducing people all over the world to the randomness of

K-POP.

But for various reasons, the song hasn't been all that popular in Japan, in part because no Japanese version was released (as is usually the cas

e

) and also because Japanese are tiring of Korean culture after a summer of squabbles over islands and unprecedented insults to their Emperor. It's widely believed that Korean fans express their patriotism by repeatedly pressing the "F5" (reload) key in Internet Explorer in order to push the YouTube view counts of their favorite videos up, something which the president of the Korean Wave Research Institute, a group funded by the South Korean government to promote K-POP around the world, angrily dismissed.

According to a beautiful Japanese girlfriend that reads the tidbits....

.there's another reason the song hasn't caught in Japan: Japanese fans don't like it. she says, "To Japanese, what's good about K-POP is it's approach to beauty. The extreme beauty of the male or female stars as they perform, the many hours they spent preparing for a performance, that's enjoyable to see. They(the Japanese) don't feel the same 'beauty' when they watch Gangnam Style."
More Tidbits:
Dr Frederic Brandt
Autumn is known as
minori no aki, shokuyoku no aki
or "the season of harvest, the season of hearty appetites,"
Sculpture
Isn't that beautiful????. The bone structure and muscle calibration is fantastic.
assistants to
Emmanuelle Alt
Liberals Liberals
El que ríe último, ríe mejor

-

She will get hers when Romney wins
Madonna was booed onstage during a concert over the weekend when she openly endorsed President Barack Obama and appealed to her fans to vote for him.
She asked concert-goers, "Who's registered to vote?… I don't care who you vote for as long as you vote for Obama."
many many fans booed the star before walking out of the concert, prompting the singer to attempt to recover, adding "Seriously, I don't care who you vote for… Do not take this privilege for granted. Go vote."
And Mrs Wintour will get hers too
......here is why.......numerous
...
Isaac Mizrahi managed to
get
the following message to Hollywood Life:
...
Is
Anna Wintour
pressuring
designers
to steer clear of
Ann Romney
?
and Signore Armani told Anna Wintour to go fly a kite.....he is is
(The Devil Wears Prada)
certains des meilleurs, certains d'entre le chic et quelques-unes des belles du monde!!-some of the best, some of the chic and some of the beautiful in the world!!!!
"Les Plus Dorés" -
"the most golden"
MS MUGDHA GODSE
Marrakech | Rue
Yves Saint Laurent
Hermès
, la maison
CHANEL LITTLE BLACK JACKET OPENING IN MOSCOW
Video of the Chanel soirée in Moscow yesterday with Vanessa Paradis.
LOUIS VUITTON
The son of LVMH boss Bernard Arnault
Antoine Arnault: prince of luxury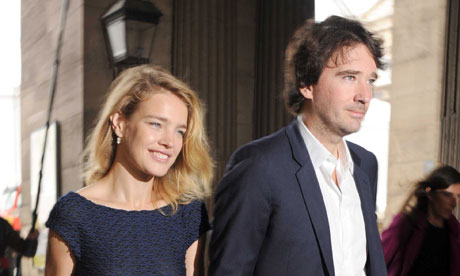 The Amir

with the richest geek on earth.....and nowadays a respected geek..... FASHION MUSINGS: NEWSTAND:
Sensuality is not only a question of silhouette: it is written in one's way of being, the way one move, the way one expresses oneself. And Kate Upton, with her strong and explosive femininity, Helmut Newton-style, is for sure an emblem of it.
Alexander McQueen: The Life and the Legacy
MY PARTING SHOTS:
São Paulo is to New York as Rio is to LA. The only difference, of course, is that it's only a 50 minute flight between São Paulo and Rio so going to the beach for the weekend isn't as big a deal.
Donata Meirelles, the hostess with the mostest, and Ronaldo, no last name needed.
and by the way:
There are gorgeous girls in Brasil because they are products of the mix of races. It's not for example, like the Japanese who all look the same but are かわいい (Kawaii) in their own way.
Butlers are great.
They take care of your fancy clothes. They know where all your fancy things are at. They call you
Monsieur.
And once in a while, they branch out and start making jeans out of vintage Japanese denim. And stingray skins. Not very often, but it happens.

Stingray Jeans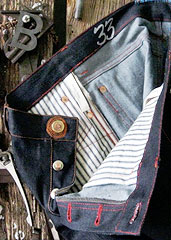 Gold flirts with $1,700: Soft-landing or take-off?
Tire foto com a câmera do iPhone, e depois importe-a para o Instagram
(
Take the picture with your Iphone camera, and then import it to Instagram
)
The Indian figure looks best in traditional Indian saris. While most B-town actresses step out in gowns, designer dresses during event comes festive season and you will find them draped in the traditional attire. They flaunt their enviable figure in saris made of net, georgette, chiffon, ethnic weaves and fabrics.
Apple Stores Will Sell Light bulbs You Can Control With Your iPad
Philips is manufacturing light bulbs called "Hue" that can be controlled with your smartphone, and starting today,
you can buy them exclusively at the Apple Store
.
"Diderot had a term for thinking of ripostes well past the point of acceptable zinging: "L'esprit de l'escalier." And maybe Barack Obama will have a term—one term—for it, too."
by
James Perse
This work is licensed under a
Creative Commons Attribution-Noncommercial-No Derivative Works 3.0 Unported License