(at Burj Khalifa برج خليفة) - touching down on BBJ private aircraft
c'est ça.
a nice comment I received about the tidbits
As Jews, I feel as if we sometimes relegate ourselves to our own culture, people and holidays. Maybe it's because we feel like a minority and want to show that we have pride in our own traditions; we don't need those of the mainstream. Whatever the reason, I know very few Jews who will admit that they like christmas (I do)....my late French born father was Catholic so I do understand.....

.but there is nothing like Hanukkah.....really

.....
To all the people

who

supply

me

positive things

in my life and

that makes me

happy,

I'll

always

be

grateful

.

Both

those who are

now

and those who have

been before.
"CULTURE IS NOT A LUXURY BUT A NECESSITY"
Kislev 16, 57

5

3 was 20 years ago.......
November

3

0 1992 was 20 years ago..........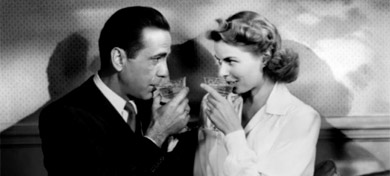 P

remiere!!!!!!
70 years ago -Casablanca.

........WOW what a film...it has stood the test of time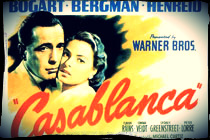 BON MOTS: Your French Word of the Day
Attention, francophiles - today's French word is...
Vantard,
noun, a bragger

....however if it is true it is

not
bragging.
Things to make you a braggart (or "vantard," in French)...
PIERNAS KILOMETRICAS
PALMERAS KILOMETRICAS
You see, the Kingdom, KSA is a country of contradictions, girls have access to education and enjoy easy luxurious life style for the most part, latest in fashion and clothes, latest in technology etc. BUT, they are still denied their independence; they can't even drive . If you have never been to KSA it is hard to put the two facts together because being denied such a simple and basic right represents a dominant image of oppression and it's just natural for someone to think that girls-women must be all wrapped up in black all the time and have access to nothing except the kitchen and all that jazzy stereotypes.
Well, thankfully it is changing. Restrictions are vanishing by the minute and they've gotten more outspoken, more demanding and some of them just can't wait to show that they are actually not that much different after all hence the pictures ;)
BUMBLE AND BUMBLE BY BUMBLE AND BUMBLE
I love it to slick back my hair.....try it is very very nice....
ITALY. Benevento. 1995.
Italian actress Maria-Grazia CUCINOTTA
LA BELLA FIGURA
La Bella Figura - The Beautiful Figure
Signifies a way of living that strives to always embody an authentic image, recognize elegance in simplicity, and beauty in all forms of aesthetics.
Kendra Spears for Versace Underwear Collection for SS 2013
Bill Gates to receive Einstein award from American Friends of the Hebrew University
What do you give the man who has everything? A link with the immortal.
I know lots of people hate Bill Gates and I do not....here is why you should not.....

a kittenish Parisian coquette." She was the muse and lover of 20th century photographer Jacques Henri Lartigue.

Renée Perle

was a stunning, elegant, exotic, sophisticated beauty. So effortlessly stylish and graceful Renée Perle, was a

Romanian Jewish girl

who moved to Paris. She became a fashion model and in 1930 she met famous French Photographer Jacques Henri Lartigue (1894-1986) who is considered to be one of the leading photographers of the twentieth century (and my personal favourite). Renée became his muse and lived with Lartigue as his girlfriend.


★ Amalie Schou

I'm predicting Vogue Italia cover in less than a year. A girl like this is what it's all about

humdinger

This friend got married all of a sudden.....she was engaged to a businessman y de repente(al tiro.... decided to dump the fiancee and marry the basketball player)....here is

a

take...una idea de lo que aconteció) ....

nunca debes de tirar piedras contra tu propio tejado.
a little take on Japan
Japan is a unique country in the way that traditional architecture, clothing and other elements of daily life exist side-by-side with their Western equivalents, and these differences are baked right into the language. The most common word for "clothing" in Japanese is
yohfuku
,

which literally means "Western clothing" like shirts and slacks and business suits, while traditional Japanese clothing like
kimono
and

yukata
are covered under the term
wafuku
("

Japanese clothing"), a totally different category altogether.
more tidbits
:
Nutella Pizza - Fresh Strawberries
Wrinkle repair Botox, the "Coca-Cola'' of wrinkle-blasting injections, shown above, will continue to be the most popular one in this category, plastic surgeons and dermatologists say, but there is more competition on the horizon.

PurTox is among the substances that could be
What makes PurTox different? Researchers claim that PurTox is "purer" than Botox, and therefore creates better, longer-lasting results than the wrinkle-reducing injections with which we're already familiar. The treatment is expected to last from three to five months in most patients
Well-heeled Miamians and celebrities alike have Dr. Fredric Brandt to thank for their youthful glow

.

and by the way, well-heeled is a snob way to say , "the rich"
Some say that the tall and gorgeous move to NYC to storm catwalks, while the short and stunning move to L.A. to act..
The tall, leggy beauties dance among the mortals, draped in expensive swaths of cloth, cigarette in one hand, $6K handbag in the other
while the short and stunning move to L.A. to act.
a reader asked me this??
What are some good fashion films or documentaries?
In no particular order:
Lagerfeld Confidential (Kaiser Karl without sunglasses)
Viktor & Rolf: Because We're Worth It (the -almost tragic- commercialisation of V&R)
Christian Dior: Man Behind The Myth (great insight into the post-war fashion industry)
Valentino, The Last Emperor (some serious diva behavior)
Gordon Gekko:
That's the one thing you have to remember about WASPs: they love animals and hate people
Ever wonder why fund managers can't beat the S&P 500? 'Cause they're sheep, and sheep get slaughtered
certains des meilleurs, certains d'entre le chic et quelques-unes des belles du monde!!-some of the best, some of the chic and some of the beautiful in the world!!!!
"Les Plus Dorés" -
"the most golden"
"What you wear is how you present yourself to the world, especially today, when human contacts are so quick. Fashion is instant language."
—Miuccia Prada
besides having

global citizen passport

-

I have also a Louis Vuitton passport (smiles)....I rest my case.....
LOUIS VUITTON OH LA LA
Lovely music, and I just admire princess Ameerah. Apparently I am not the only one :)
FASHION MUSINGS:
NEWSTAND:
If there is one thing I can't live without it's books and magazines. Although I suppose that would be two things, but as far as I'm concerned they go hand in hand. The fact that I have an infinite supply of both literally at my fingertips never ceases to amaze and delight me. One might even say I'm a bit of a hoarder of both, but I refuse to feel any shame about that.
What I am reading this week........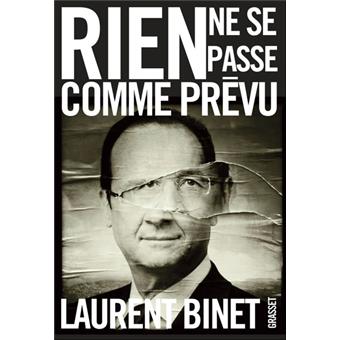 MY PARTING SHOTS:
PD
lest we forget those who have spent tons of cash on their breast implants for them the pearls serve as an excuse,
to have people stare at their chests...not that the pearls are needed -but it is an front.
ÉCOUTEZ! BB Brunes
I have a lot of models that read the tidbits so they asked

me

to post something to this effect.....
Models and the agencies that represent them..........
Melvita brand has released 100% natural oil L'Or bio for face, body and hair, which includes five types of oil collected in different parts of the world
Para ir sempre – Amo tudo: comida, ambiente, astral