happy holidays, wherever you are in the world.
This is the world through my eyes, everything I like or find inspiring :)
accessories, beautiful photos, -people and -things; big cities, celebrities, clothes, fashion, flowers, food, glamour, interior design, inspiring quotes, lingerie, love, magical moments, making memories, movies, music, passion, romance, summer, sunshine, traveling and so much more
MY TIDBITS:
ani ohev otach

אני אוהב אותך
1. Have
2. Yourself
3. A
4. Merry
5. Little
6. Whatever You Celebrate

(JG celebrates Rosh Hashanah and Chanukah)

7. And others..the secular....Christmas and
8. A
9. Happy
10. New
11. Year!!! 2013
12. xo,
13. JG

I prefer the Jewish new year, a time to look inward rather than outward and think about the cyclical nature of ritual, to the secular one, with its don't-look-back determination.

On Rosh Hashanah, we ponder how to be our best selves rather than vowing to become a different person

.





I Can't Live Without:

2

. Evian water in crystal bottles

and crystal glasses to drink it in

3. Black Prada

men's clothes

4.

non fiction books and magazines about fashion and current events

from around the world

5. daily 2 hour walk and

daily massage.






Es verdad. El dinero no da la felicidad, pero ayuda a cumplir los caprichos más insospechados. Desde unos zapatos al precio de un Picasso hasta un apartamento cerca del cielo.
It's true

.

Money

cannot buy happiness

,

but it helps to

meet the

most unexpected

quirks

.

From

shoes

to the price

of a

Picasso to

an apartment near the

sky...to any other whim you might desire.....
In many places around the world, New Year's Eve is a time for FORTUNE-TELLING. In Finland for instance, friends play a game in which teacups are overturned to reveal a TOTEM underneath: red button

=

wealth, doll of yarn

=

a baby born; a ring

=

an engagement.......

.
What would you want to find in yours????
La Bella Figura!
It has been suggested that former Italian Prime Minister Silvio Berlusconi was the longest-running post-war prime minister for two interconnected reasons: He was "crafty" (
furbo
, a word meaning both shifty and cunning), but at the same time, he displayed a
bella figura
. This wonderful Italian term,
la bella figura
, beyond the meaning "beautiful figure," implies a certain style. It means more than just looking good; it means making one's best impression in scent, in a confident walk, in a becoming appearance. All these facets give Italian men that certain personal style that has continued through
NEWSTA
ND: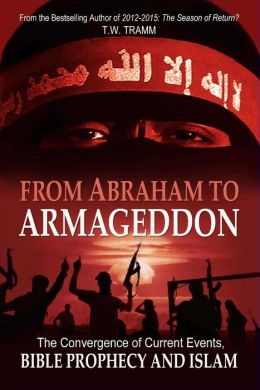 my fourth time I read this book....it is amazing.....
and my third time to read this one too.....they have a relevance as they both deal with the late Edmond Safra.........
.
MY PARTING SHOTS
:
Anno Domini
the meaning of
AD
&
BC
is one that confuses many
, and in
their
mind
AD
stands for:
After Death
[of christ], and BC:
Before Christ
. It turns out
AD
actually stands for
Anno Domini
, which is Latin for "in the year of our lord". I was correct on
BC
(
Before Christ
), though in 18
th
century England
BCE
was also in use, and stood for
Before Common Era
....
I thought you should know........

The global warming kooks are incoherent.....
as it snows around the world and it is colder and colder....one must ask this question>?
I
s this the sign for global warming?
now their excuse is to call it "climate change" what a crock.......
.
Such is the ideologically fuzzed out brain of liberals. "they tell us they will be proven right in thirty years."Why not next year, even this year. How about last year? Our modern scientists are so ignorant and incompetent that they cannot even give us some idea of this Armageddon within a foreseeable future.....like everything else, only
Elohim (

אֱלֹהִ֔ים
knows.........
Doppio
.
Beautiful tribute to an amazing designer.....Perfect song!
Demi Moore, 'Gimme more'
At the height of her fame, Demi Moore was dubbed
"Gimme Moore"
for her
extravagant demands.
"I already knew there were a billion idiots in this world. Old news."
I am going to beat this information to eternity but it is worth it....this is a lethal combination, even if you are classy, gorgeous beautiful woman with good manners this will help tremendously.....and even if you are not so gorgeous, are ill mannered and hateful, this will help you for a bit....that is until your real personality comes out(smiles).....I believe that for women this combination is lethal....you will smell like a million dollars....for sure..
...
combine this two =
D&G men's cologne with Dior Addict........
"Even if I now saw you
Only once,
I would long for you
Through worlds,
Worlds."
I got this belated pic from someone that admires the King, Elvis Presley just like I do....it made my day....
2013
so many nice emails I receive about the tidbits.....here is one:
Tô muito feliz e quero vocês, leitores queridíssimos, aqui SEMPRE, sempre mesmo hein!!!
This work is licensed under a
Creative Commons Attribution-Noncommercial-No Derivative Works 3.0 Unported License