The Past and the future are but illusions in the present moment.
Bom dia, meninas
Só love
MY TIDBITS

Soy Judío - Aní Yehudí - אני יהודי
Things I wanted you to know -
JG
:
some
thoughts
and
actions
to
think
about
,
and
you
should
..
I shall be telling this with a sigh. Somewhere ages and ages hence:
I took the one less traveled by, and that has made all the difference.
This hairstyle has always fascinated me overwhelmingly because it encloses elegance and practicalness at the same time. It was the hairstyle par excellence (with numerous versions) of the women until the end of the 19th century. Today it is a must for the parties requiring a formal dress and it is gaining growing popularity as hairstyle for the day.
posing as models
Their postures are slightly artificial, previously studied, now full of naturalness. A knee turned in a jaunty way, the hands on the hips, the straight back, the head gently angled sideways... simply sparkling and enchanting... simply... models' attitude!!
DENIM ON DENIM
Espresso
is a concentrated beverage brewed by forcing a small amount of nearly boiling water under
pressure
through finely ground
coffee beans. Espresso often has a thicker consistency than
coffee
brewed by other methods, a higher concentration of suspended and dissolved solids, and
crema
(meaning
cream
, but being a reference to the foam with a creamy texture that forms as a result of the pressure).
Korean gold medalists at the Sochi Olympics tried to console figure skating star
Kim Yu-na
for her disappointing silver.
Lee Sang-hwa, the speed skating champion in the women's 500 m, and women's short-track team members Cho Ha-ri, Kim A-lang and Park Seung-hi gave Kim Yu-na her own golden moment with their medals.
Lee Sang-hwa put a picture of Kim holding five gold medals on her Facebook page on Monday and said, "Yu-na, this is our gift. You are already a gold medalist. Enjoy~!"
It's almost friday, and I'm choosing to celebrate with a throw back thursday post featuring the lovely
Ulyana Sergeenko
, and a red flower. All eyes fell on Ulyana when Tommy Ton snapped a photo of the czarina back in October 2011- envision this; Ulyana was wearing an iconic
Louis Vuitton and Richard Prince nurse ensemble
, in the image she was captured looking at herself through a gilded mirror (I included the pic in case your curiosity's been peaked). -
JG MUSINGS
meet the patron saint of designer bags, Donya Lee Pheungboonpra she has more Birkin bags than anyone in the world.....
Hermès
loves her
I notice everything.

And by everything, I literally mean everything. I notice when the way someone talks to me starts changing. I notice the little things that people do, and the little things they used to do. I notice when things change, and when it's no longer the same. I notice every single little detail. I just don't say anything.

Shares of Starbucks (NASDAQ:

SBUX) have done especially well this year. Year to date, shares of the company are higher by an astounding 50 percent amid broad market strength, impeccable comps, and store growth in all of its market segments. The company has truly created the most loyal customer base on the planet. As a result, the company has the ability to offer its $450 gift cards to the public once again.

or music heard so deeply.

That it is not heard at all, but you are the music while the music lasts.
Sun Tzu
孫子
兵者,詭道也。故能而示之不能,用而示之不用,近而示之遠,遠而示之近,
All warfare is based on deception

.

Hence, when we are able to attack, we must seem unable;

when using our forces, we must appear inactive; when we are near, we must make the enemy believe we are far away; when far away, we must make him believe we are near.
more tidbits
PIERNAS KILOMETRICAS
POLAROIDS
LOOKS
Black is Black
Etam show for Paris Fashion Week.....curves and curves.....
more tidbits I love this and for you liberal kooks....No animals (or models) were harmed in the making of Vuitton's latest campaign. Louis Vuitton

tends to go above and beyond when it comes to its

travel campaigns

— think Arizona Muse flying over Paris in a hot air balloon or real live lion cubs pawing at the brand's iconic bags — and the French house's offering for spring 2014 does just that

the new "Spirit of Travel" campaign on Tuesday, which was styled by Carine Roitfeld and puts a spotlight on the label's monogrammed handbags.

Da,

Molodets

Mira

on pulling off the Monochrome!

Miroslava Duma's burgundy

monochrome suit shows us the czarina can pull off any look- her small stature, and her demure features just suck us in every time- rarely has a look ever failed her.
"things to avoid:
mirrors, clocks"
Kingdom Holding Eyes $200M Stake in #Square, Valuing Firm at $5 Billion.
Saudi Arabia's Kingdom Holding

is close to buying a $200 million stake in Square in an investment that would value the mobile payments startup at $5 billion, sources exclusively told FOX Business's Maria Bartiromo on Monday.
Princess Ameerah Al-TaweeL
Elixir
one of my favorite salads.....
shrimp, crispy beets, pumpkin, and black truffle dressing.
Been There Done That
ALE BY ALESSANDRA
Prada is coming to Harrods and they're calling the takeover
"
Pradasphere
."
and Sheikha Mozah owns Harrods.......
a little take on Japan
Have you ever been curious about how writing in Japanese works? Well, I'll give you a brief overview. Japanese has not one but three writing systems:
hiragana
, for expressing basic Japanese words and grammatical particles;
katakana
,
generally used for expressing foreign words or names; and
kanji

.
Life is a little more fun when you know some Japanese, whether it's to communicate with
nihonjin
who can't use English or to catch the attention of cute coeds on campus. One word you can get quite a lot of mileage from
is
sugoi
(sue-GO-ee),

which means "amazing" or "incredible" and which can be used just about any time you need to express awesomeness.
Then there's
daijobu
(die-JOE-boo), which means "okay" or "alright" and is generally one of the first words a per
. Finally, the word
naruhodo
packs a lot of meaning into those four syllables, essentially expressing "I see" or "that's right" or "what a brilliant suggestion, you have changed my viewpoint 180 degrees."
BEAUTY
VOILA!
FOOD?
She likes a cappuccino in the morning and Lay's potato chips in the afternoon.
And she also loves plastic surgery.......
some of
the best transformations of celebrities that went under the knife.
Kim Kardashian
Fergie
Ashlee Simpson
Madonna
Scarlett Johansson
Magic words:

"Define" Delay" Reduce" Illuminate"

that is how your face should be treated. And there is only one product in the market that does that....and yes I have mentioned four times before but I feel compelled to mention it again, because, it does all of the above.......

Formula 2006

Dr. Frances Prenna Jones
Stem-Cell Face-Lift
The term "stem-
cell
face-lift"
is something of a misnomer. A conventional face-lift requires surgically cutting, lifting and sewing sagging skin, while this procedure is typically nonsurgical, involving fat injections designed to plump up the skin and restore the face's youthful volume.
certains
des
meilleurs, certains d'entre le chic et quelques-unesdes belles du monde!!-some of the best, some of the chic and some of the beautiful in the world!!!!
"Les
Plus Dorés" -
"the most golden"
MUGDHA GODSE
FASHION MUSINGS
NEWSTAND
MY PARTING SHOTS
Es elemental Sr. Watson.
....en que mundo estamos viviendo que no se puede entender esto.....todo el
Petróleo

en
manos de
un chofer de bus???????????
The iPhone 6 Will Have Faster Wi-Fi Than Any iOS Device Ever
Oscar , le vincitrici più glam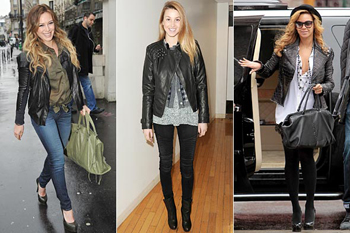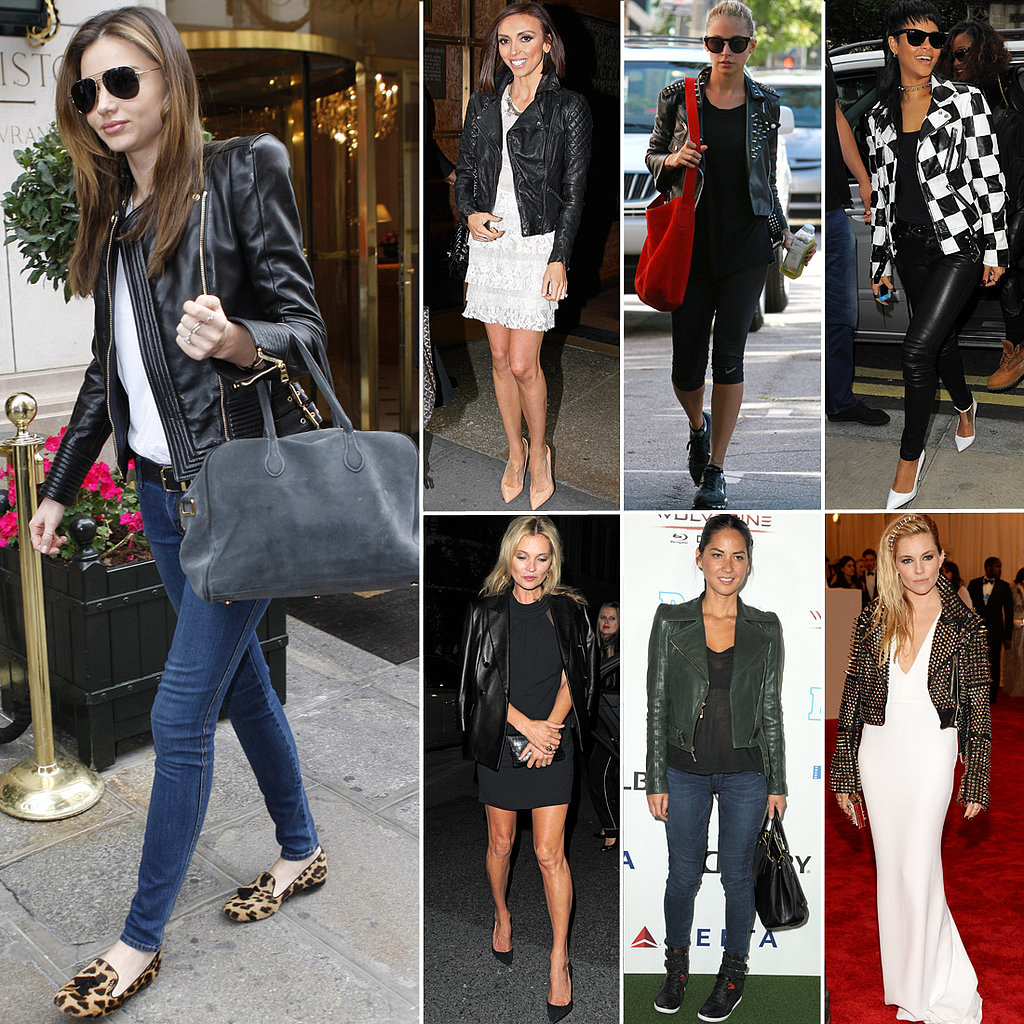 the right leather jacket does not date, it can be dressed up or down and most importantly a leather jacket makes you feel chic.
Cuidado ao clicar no link abaixo se você está no trabalho e seu chefe não é fã da
Beyoncé
: a cantora carregou na pimenta em seu novo videoclipe, "
Partition
", que foi lançado agora há pouco e deixa o
clima quente de "Drunk in Love" no chinelo
.
Exercise.....you must to stay healthy