The poinsettia
is a commercially important plant species of the diverse spurge family.
The species is indigenous to Mexico.
It is particularly well known for its red and green foliage and is widely used in
Christmas
floral displays
שבת שלום חברים יקרים
Black Friday is a gift if you are in the mood to shop and you know where to look.
The miracle of waking up
Is often underestimated.
The gift of this beautiful world
Sometimes goes unappreciated.

So if you opened your eyes
To welcome this new day,
Take a moment to give thanks
Before you go on your way.
–
JG
Discover your essence: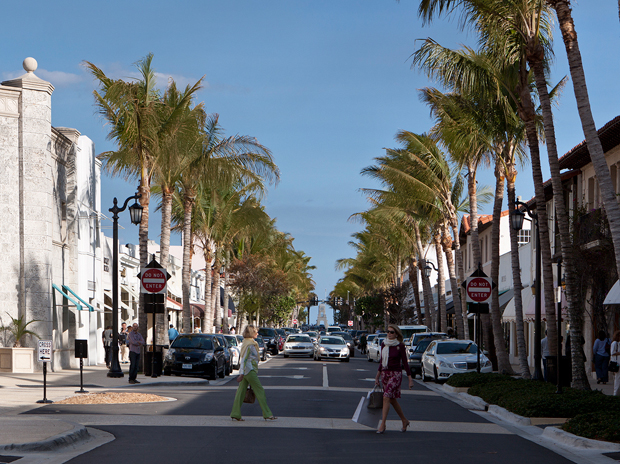 I spent the last three days taking my niece,

Tiffany Goldstein, the Jewish Princess

(because she is).....in

Palm Beach

to take tennis lessons from a very highly regarded women's coach.....and sharing with Tiffany is the essence of what life is all about. Her training was in

Manalapan

and of course we found our way to Worth Avenue....the Rodeo Drive of Palm Beach.....

The 2016 VSFS Angel Lineup. Adriana Lima. Jasmine Tookes. Alessandra Ambrosio. Josephine Skriver. Victoria's Secret. Lily Aldridge. Elsa Hosk. Sara Sampaio. Lais Ribeiro. Martha Hunt. Stella Maxwell. Taylor Hill. Romee Strijd. Taylor Marie Hill.

Almost done with my new iPhone 7 collection....... OXANA FEDOROVA DONALD TRUMP'S WORST NIGHTMARE IN 2002

After becoming Miss Universe, Oxana began to show signs of fatigue.

for Oxana, beauty

contests were somewhat anecdotal. She was not like a Venezuelan or a Colombian girl who dreamed of being Miss Universe. It was not a Latin American miss that had been months and months preparing to get the crown. Oxana was just a beautiful woman who had tried her luck; The grace of the moment had already passed.
On September 25, 2002 the organization sent out a memo announcing to the media that they had a new Miss Universe.

Oxana had been stripped of the title and her replacement was going to be the woman who was second in the final, Panamanian Justine Pasek.

The contract is clear: in case the winner can not fulfill its obligations, the first finalist has to take its place. Justine accepted the title and was crowned by

Donald Trump

himself. The businessman was ambiguous about Oxana at the press conference, saying only that he was glad that the Russian had returned the tiara of diamonds and pearls with which he was crowned. Did he think Oxana would keep it?


Karlie Kloss enjoys cooking so much she created Karlie's Kookies;

the cookies were sold at a fashion event and boasted healthier ingredients than most such as almond oat and dark chocolate. Beter yet, the proceeds went to a charity dedicated to hungry children.




Agent Provocateur

is a British lingerie retailer founded in 1994 by Joseph Corré and Serena Rees. The company has 100 stores in 13 countries

When the night comes........Agent Provocateur

Sheikha Mozah looked absolutely beautiful and elegant in each photo.
Look hot, be cold.
a Broadway show to watch......
On Your Feet!,
the new musical based on the life story of seven-time GRAMMY winning international superstar
Gloria Estefan
and her husband, legendary producer-musician-entrepreneur Emilio Estefan

it's not a secret, but it's not your business either.
It's funny how people can rmb the lyrics to hundreds of songs but can't rmb anything when they study for an exam
" J'ai aspergé mes cheveux de son parfum.
Ça m'a apaisé. J'ai eu l'impression qu'un fragment de son être était avec moi. "
Perfectly Perfect and VVIP(very very important person) are two phrases that I have applied to get a copyright for myself.....let us wait and see if I will get them....I think so.....
an update...I did get it((smiles)

Two people I will be missing all the Holidays to come...the late Bijan and the late Dr Fred Brandt.......
thigh gap
mini thigh gap
no thigh gap
PIERNAS KILOMETRICAS
MORWENNA LYTTON COBBOLD
one of the 4,000 + followers of the Tidbits
MONUMENTOS
La Perla, Victoria's Secret, Chanel, Intimissimi, Agent Provocateur,Gisele or random no brand???
From Russia with love..........

and the Oscar goes to her plastic surgeon.........




Sheikha Mozah attended the Reach Out To Asia (ROTA)

charity gala last night. As I hoped, she wore a stunning couture dress and combined it with her signature bisht. This embroidered dress is a custom made couture by Ulyana Sergeenko, the sample piece was featured in the Spring Summer 2015 HC Collection. I absolutely love the whole look, she perfectly combined

the modern and traditional, the grey bisht is stunning.




















Meet Stephanie Winston Wolkoff, the former Vogue director tasked with bringing some style to President Trump's inauguration ceremony
Filipinas!!!
ADORABLE SHIRT IS J.CREW
RIP
Florence Henderson
roupas da
Noveau Jour





The best mannequin challenge we've seen so far! The students and professors at Technion University in
Haifa
.
AMAZING
!