This blog is not so much as someone posting tons of pics of himself or herself like many blogs out there or blogs that stay with the same boring concept, or blogs tumblr type where pics are posted and posted. I believe that the many that are reading my tidbits are liking the diversity and the tell me something I do not know factor. And yes I include all: Fashion, beauty, plastic surgery options, philosophy, books, magazines, art, business, current events and much more.

And I believe I am telling the world something you do not know

.

i strongly believe

that is why so many are reading my tidbits and keep coming back for more....and yes, many like the diversity of the music I post.....

.thanks again for your support and I will continue to keep this blog at the highest level possible......

Shalom

.

©

fabulous

,

any better would be a sin

!!!!!

Kissing the hand of the Queen
"BE SILENT IN A GROUP OF PEOPLE




SEE WHAT THEY REVEAL TO YOU."

The one-sided "superman pose" in the first photo could come across as conveying attitude but Gisele balances it with her smile and her head tilt. Holding up the emblem of "peace," Gisele does a great job of conveying likability and playfulness. By tucking her tongue behind her teeth while smiling in the second photo, Gisele could be seen giving a more warm and genuine smile. The right side head tilt is perceived to make the beholder look more attractive, like she needs any more beauty
This pose is literally saying "look at me, look at me." In the second photo, her body is positioned so she is facing all power zones towards her audience. All the attention goes to her face, whenever you look at this picture. In both of these photos, Karlie's pose is a classic that conveys to onlookers, "I am confident." I call this move with the hands in the pocket and thumbs sticking out the "James Dean." Confident people are seen using this move because they are comfortable with their bodies. I personally like the one-sided the best. This pose demonstrates femininity and power.

The Amir

with the richest geek on earth.....and nowadays a respected geek.....

Elixirs
Pacquiao vs Mayweather
yes, I have very nice feet(smiles)/////////
USA for Africa (United Support of Artists for Africa) was the name under which 44 predominantly U.S. artists, led by Michael Jackson and Lionel Richie, recorded the hit single "We Are the World" in 1985. This was a benefit single for victims of famine in Africa. It raised over $60 Million, which was distributed to Ethiopia, Sudan, and other impoverished countries. The USA for Africa project was inspired by Band Aid, the British group Bob Geldof put together the year before to record "Do They Know It's Christmas." Members of Band Aid included Bono, Phil Collins, David Bowie, Paul McCartney, and Sting. The single raised about $8 Million for famine relief.
Wear or not?
Blonder hair
Flat chest
Tv says bigger is better
South beach
Sugar free
Vogue says thinner is better
JG
MUSINGS
Leslie Gore died recently at 68 years old..
Back when pop stars had class and talent.
You Don't Own Me - Lesley Gore (Official Music Video Cover by Ivana Raymonda)
en una mujer lo que me fascina: fragancia, elegancia, inteligencia y buenos modales....y un look diferente,excepcional y
exótico
in a woman
what fascinates me
:
fragrance
, elegance, intelligence and
good manners
....
and
a different look
, exceptional and
exotic
"Pour moi, être aimé n'est rien, c'est être préféré que je désire."
"SOMETIMES WHEN YOU MEET SOMEONE, THERE'S A CLICK. I DON'T BELIEVE IN LOVE AT FIRST SIGHT BUT

I BELIEVE IN THAT CLICK.

"
SEREBRO - Я ТЕБЯ НЕ ОТДАМ EMO VERSION
The world is coming to the tidbits -literally and
figuratively.
"Loneliness is dangerous. It's addicting

. Once you see how peaceful it is,

you don't wanna deal with people."
Noir
.....
the black and white era of Hollywood reigns forever....none of today's actresses even come close.....take a look at what I mean.....
Ava Gardner - Even a cigarette break merited style.
I love women in power.....and if they have style too, even more so...
........
Christine Lagarde does
I like her gold 35cm Birkin
been there done that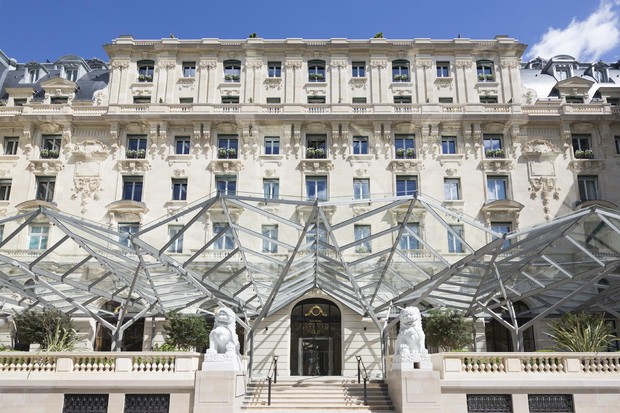 thigh gap
no thigh gap
PIERNAS KILOMETRICAS
MONUMENTOS
POLAROIDS
Comp Cards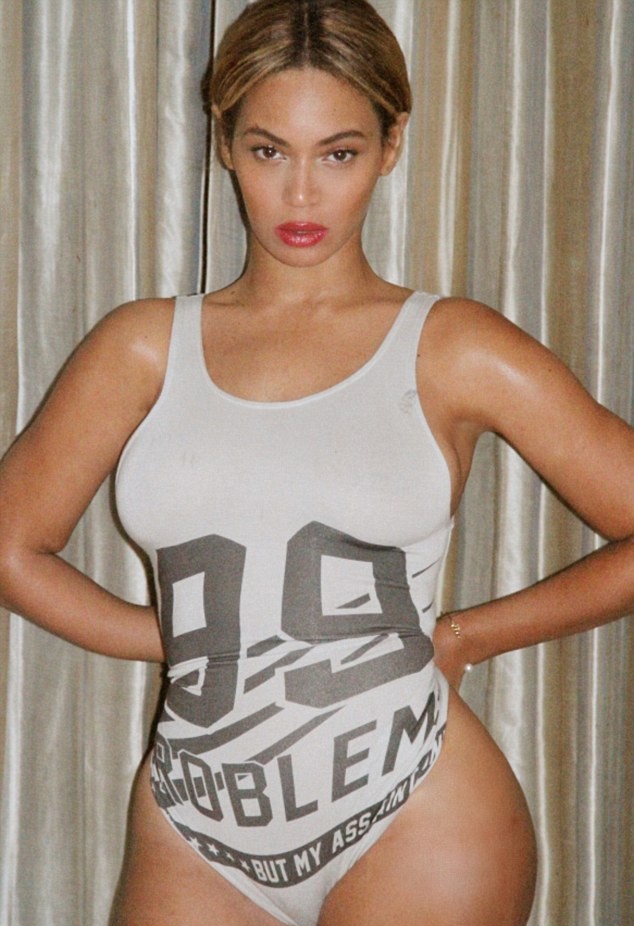 Changes that having money and able to do plastic surgery can do for you.............
️
️
Home Alone Peepy Signature!!! By PEEPY
建前
tatemae
(ta-te-mah-eh), which means "façade"
(as in, the front of a building) but which also describes the Japanese tendency of doing something on the surface but not deep down, where it counts. Some good examples of
tatemae
in Japanese society include the way gambling is officially illegal, yet patrons of Pachinko establishments can win "valuable prizes" which they can conveniently sell for cash at a small building next door, or the soapland (a semi-legal place where men pay women to wash their bodies) in Shibuya which stands not 20 feet from a police station. The opposite of
tatemae
is 本音
honne
(hone-neh), meaning the truth, the way people really think. In the event that the TPP caused new rules related to Japan's
doujin
underground to be made, I have full confidence that these rules would be followed on the surface (
tatemae
) yet nothing would actually change in the end (
honne
).
and the good Doctor says about skin-care tips: It's all the same old boring stuff: not smoking, wearing sunscreen every day, even when it rains and snows(

but you must

). And New York women in general are very skinny, but the

skinnier you get

,

the more

your face

gets hollow and sunken and needs fillers and things. You should have monthly glycolic peels in the hands of a dermatologist, though there are wonderful little kits you can have at home. I have patients in boarding school and in Dubai, so I send them little kits and they send me pictures.

Many Jewish women face a serious dilemma at some point in their life: Nose job? by request here is the info, enjoy........
Sheikha Mozah has an obsession with Cartier panther jeweleries. She was wearing diamond Cartier Panthère brooch on top of her turban. This panther motif brooch with paved diamonds, emerald eyes, onyx nose. It costs £170,000. If you remember she was also wearing the most expensive Cartier panther diamond bracelet on her wrist (check my older post). So she was wearing two panther accessories with the particular look.
Rock & Rayalty. Sheikha Mozah in Stephane Rolland Haute couture dress, and the original design sketch by SR for her. You gotta give it to SR for perfectly capturing the shape of her body.
NEWSTAND
MY PARTING SHOTS


Life of Kyu Sakamoto, a Japanese Popular Song Artist

Kyu Sakamoto (Sakamoto Kyu in Japanese) was born Hisashi Oshima (Oshima Hisashi in Japanese) on 10 November 1941 in Kawasaki City, Kanagawa Prefecture. He made his show business debut in 1960. His biggest hit,

Ue o Muite Aruko (I Look Up When I Walk; Sukiyaki in the West),

was released in Japan in 1961. After its release in the U.S. in 1963, the song's earnestness and melodic beauty proved irresistible despite its incomprehensible lyrics. Against all odds, on 15 June 1963, the song ousted Leslie Gore's It's My Party to become the No. 1 popular song in the U.S. (After three weeks at No. 1 on the Billboard chart, Sukiyaki was deposed by Easier Said Than Done by The Essex.) To this date, Sukiyaki remains the biggest international hit by a Japanese popular singer. Credit for the song's popularity also is due to the music by Hachidai Nakamura and the lyrics by Rokusuke Ei, who is said to have written this touching evocation of loneliness after his heart was broken by the actress Meiko Nakamura.


Ue o muite arukoo
I look up when I walk
Namida ga kobore nai yoo ni
So the tears won't fall
Omoidasu haru no hi
Remembering those happy spring days
Hitoribotchi no yoru
But tonight I'm all alone
Ue o muite arukoo
I look up when I walk
Nijinda hoshi o kazoete
Counting the stars with tearful eyes
Omoidasu natsu no hi
Remembering those happy summer days
Hitoribotchi no yoru
But tonight I'm all alone
Shiawase wa kumo no ue ni
Happiness lies beyond the clouds
Shiawase wa sora no ue ni
Happiness lies above the sky
Ue o muite arukoo
I look up when I walk
Namida ga kobore nai yoo ni
So the tears won't fall
Nakinagara aruku
Though my heart is filled with sorrow *
Hitoribotchi no yoru
For tonight I'm all alone
(whistling)
(whistling)
Omoidasu aki no hi
Remembering those happy autumn days
Hitoribotchi no yoru
But tonight I'm all alone
Kanashimi wa hoshi no kage ni
Sadness hides in the shadow of the stars
Kanashimi wa tsuki no kage ni
Sadness lurks in the shadow of the moon
Ue o muite arukoo
I look up when I walk
Namida ga kobore nai yoo ni
So the tears won't fall
Nakinagara aruku
Though my heart is filled with sorrow *
Hitoribotchi no yoru
Which color do you prefer?
Songs with "Monday" in their titles

Manic Monday - The Bangles
Monday, Monday - Mamas & The Papas
Come Monday - Jimmy Buffett
Monday's Rain by the Bee Gees
Blue Monday - New Order
Rainy Days and Mondays - The Carpenters
The Indian figure looks best in traditional Indian saris. While most B-town actresses step out in gowns, designer dresses during event comes festive season and you will find them draped in the traditional attire. They flaunt their enviable figure in saris made of net, georgette, chiffon, ethnic weaves and fabrics.
Ah, the

M

word. If you were lucky enough to hit the genetic jackpot and score a
metabolism that burns calories
at lightning speed, then hey, good for you!(and moi) (Okay, yes that was slightly elitist, but seriously, enjoy it.)
Apple's Three New Apple Watch Ads: Us, Up, & Rise
Putin y Kirchner: recuento de Bótox
Ambos políticos se batieron en un duelo plástico en Moscú esta semana

Tienen la misma edad, pero distinto cirujano plástico
THE HEBREW ALPHABET
SHINY TOP
CHALLAH
: Labor of Love
"This week we celebrated
Yom Hazikaron and Yom Haatzmaut.
Never forget all the amazing soldiers who lost their lives while fighting to protect
Israel
and all of us. Without them, we wouldn't be celebrating
Israel's
birthday this week. They are the main reason
Israel
continues to exist!