G'mar Chatima Tova 5776 - גמר חתימה טובה
wearing black makes any human look 400% better
by request from Roppongi Hills......yes -
六本木ヒルズ

me gusta esta estrofa de la nueva musica de Arcangel "Se Va"
Esa nena p'a mi esta buenisima
yes lindisima, preciosisima
tiene clase

mi gata
finisima
(i'am ) ella es una
chica maxima esa nena
pa mi esta buenisima
(hey) lindisima
preciosisima
.Tiene

clase

mi gata finisima
ella es una chica maxima.
MY TIDBITS
Things I wanted you to know -
JG
:
some
thoughts
and
actions
to
think
about
,
and
you
should
Fabulous, any better would be a sin is a

®

Registered Trademark that

belongs to me..............so if you use it you must pay me(smiles).... She is an avid follower of the tidbits Hair Bow Bref, de quoi vous rappeler que les rubans peuvent aussi être portés par de vraies femme with an all black outfit this look amazing..........



This relaxed yet stylish derby in calf leather embossed with Louis Vuitton's iconic Damier pattern comes on a lightweight, chunky outsole for exceptional comfort and wear.


White bikini is a MUST on a beach! heart emoticon La Perla !! Every girl deserves nice underwear...

La Perla

would be the choice!!!!

and JG says thank you Willi Geller "Tu es Beau" Gracias a mi amiga Argentina Patricia por este comentario...muy correcto

me encanto esta frase...




" QUEDATE CON QUIEN TE BESE EL ALMA




AL CUERPO TE LO BESA CUALQUIERA"





BESOTES..!!!

JG

MUSINGS

Bombón

un chocolate





"Ganbatte"

which contains all sense of "Cheer up, Bear up, Keep your chin up, Be courageous, With this single word, we can portray all meaning of encouragement. I think perhaps, Chinese word, "加油 - Jia you" well corresponds to "Ganbatte" in its sense and function.

BAD BLOOD, GREAT BODY:

Get the Look Everyone's Talking About





Sex symbol eternizada através das gerações,

Marilyn Monroe

é ainda ideal de beleza mais de 50 anos após sua morte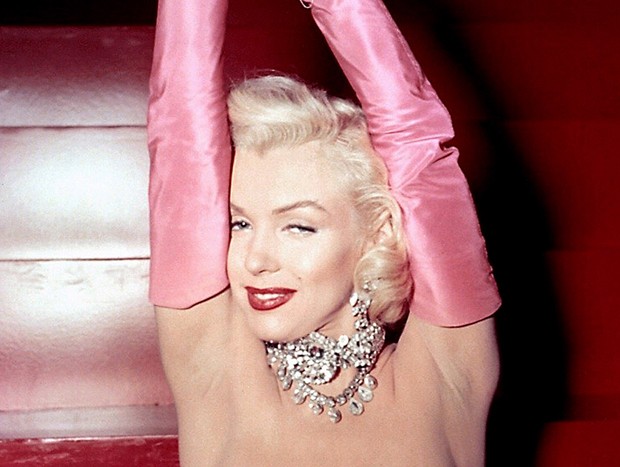 I have kissed a few lips(smiles)...I have looked at quite a few lips....and I am considered an expert on lips(smiles)..

..and red lips send me

.........

Every woman has a beautiful, confident, sexy persona hidden inside, to certain beauty queen the most important attributes are Poise confidence and elegance. Beauty contests are not just some sort of physical competitions. Instead, it is a battle where dozens of women are judged based on their physical, emotional, social, mental and analytical skills. It takes hard work, sacrifice, determination and discipline to balance all the skills needed to win, while still looking exceptionally dazzling.

The Law of Gravity

Newton discovered the Law of Gravity.

Just what is it? Is it as simple as, "Things tend to fall downward?" Of course people knew that things fall downward, ever since there were people. Newton never mentioned being hit on the head by an apple, but he did say that he saw an apple fall. Maybe the moon was in the sky at the time, maybe not. But when Newton saw the apple fall, and thought about it, his great insight was that he saw that the same thing that caused the apple to fall (gravity) was what held the moon in its orbit

.
F=Gm1m2/d2
In our lives gravity comes and:
We fight with creams and lotions


And plastic surgery too




But all that does is just

slow down
What gravity can do.
Take me to Rome.
...I love my new Gucci horsebit loafers.......ITALIA!ITALIA

Urvashi Rautela one of the 4,000 + followers of the Tidbits
MONUMENTOS

some of my favorite things, people....places
Mmmm… Missoni
one of my favorite brands.........
Peepy being Peepy
Lady Lee and Peepy with extravagance and pomp......
some of the best, some of the chic and some of the beautiful in the world!!!!
"Les
Plus Dorés" - "the most golden
HH Sheikha Mozah bint Nasser Al Missned

NEWSTAND
MY PARTING SHOTS
Stuart Weitzman: Make That Move
No sa
lgas a la calle sin ellas
HOW TO WEAR GLADIATOR BOOTS?
NYFW – Look #3
I am ...

Israel is Israel..

.this blog is the truth as the

world and life is.....
All the content is the property of Miscellaneous Tidbits 5775, unless
otherwise stated
.
I am happy for excerpts and links to be used with or
without
credit
to my blog.
© Miscellaneous Tidbits 5776