MY TIDBITS
Things I wanted you to know -
JG
:
some
thoughts
and
actions
to
think
about
,
and
you
should
besides praying before you go to bed you should read a book..........
MONEY, POWER AND LUNCH
In

Can I Go Now?
,
biographer Brain Kellow tells the story of Sue Mengers, the Hollywood agent who made stars out of clients including Ali MacGraw, Candice Bergen, Ryan O'Neal and Barbra Streisand, and who, over more than three decades, almost single-handedly changed the movie business.
COME QUANDO PENSI E SCRIVI SERENDIPITY
Come quando riesci a percepire la tua anima al punto di riuscire a sfiorarla.
Come
quando partiresti. Ora. Fosse anche solo per andare a cenare in riva al mare

.
"SOME HEARTS UNDERSTAND EACH OTHER, EVEN IN SILENCE."
-
🔫🔶STUNNING GIGI🔶🔫




STUNNING TODAY JEREMY SCOTT SHOW !!!
I cannot leave out this word you will hear in KSA and other middle eastern countries
...
ma'alesh.
it denote
s
something approximating "Who cares? What's the big deal? So what? Don't take it too seriously."
gummy bear breast implants

JG

MUSINGS

It looks painful and scary but it will improve your looks.

...no pain no gain..... and she is also stylish...............

Because I have this inside

, I repeat! You need to be

BORN

with all this. It's nothing you can LEARN. I see them all doing efforts to have a look, it doesn't work!

La simplicité, la chic

,

and money doesn't do chic.

You know? NON Who made liberals G-d

Diamonds may or may not be forever. Love, sadly, doesn't always last. But the allure of

thick, lustrous, full, and , for want of a better word, big hair is truly eternal.

Anthropologists will tell you that on some primeval level it broadcasts the youth, fertility and of course, sexiness of its fortunate owner:

( why else would men in certain parts of the world force women to keep it hidden?)


Gordon Gekko
"Wake up pal, if you're not inside, you're outside"
I love

Shatoosh

specially when you have specially made Brioni dress jackets with it.... so soft....soft soft
"I'm not fascinated by people who smile all the time. What I find interesting is the way people look when they are lost in thought, when their face becomes angry or serious, when they bite their lip, the way they glance, the way they look down when they walk, when they are alone and smoking a cigarette, when they smirk, the way they half smile, the way they try and hold back tears, the way when their face says they want to say something but can't,the way they look at someone they want or love… I love the way people look when they do these things. It's… beautiful."
I could not agree more.........
Law of Attraction works in this way:
Watch the movie "The Secret" to fully understand everything.

mini thigh gap
no thigh gap
Kira Kazantsev one of the 4,000 + followers of the Tidbits
POLAROIDS
COMP CARDS

some of my favorite things, people....places



If you've listened to spoken Japanese at all you've probably noticed the word
です
desu,
often pronounced with the last vowel reduced so that it sounds like "dess." This word is basically the verb "to be" in its formal form. It's really simple to use: if you want to say "I am Joseph" just say ジョンです
Joseph desu
and if you want to state your nationality, just say
アメリカ人です
America-jin desu
or カ

ナダ人です
Canada-jin desu
or whatever. The subjects of Japanese sentences are usually left off if the meaning is clear from the context, but if you wanted to clarify that you're talking about yourself and not, say, Michelangelo, you could say 私はジョンです
watashi wa John desu
(lit. As for me, I'm John). If someone pointed to an apple on a table and asked you what it was, you could say りんごです
ringo desu
, which works when discussing the drummer of the Beatles, too. The
desu
sentence ending is a formal word, useful for making a good impression on Japanese you might try talking to, especially if they're older than you.
some of the best, some of the chic and some of the beautiful in the world!!!!
"Les
Plus Dorés" - "the most golden









HH Sheikha Mozah bint Nasser Al Missned




13/09/2015 Her Highness

in the Organic Garden, which is set to open in Msheireb Downtown Doha. She is looking fierce in her black abaya.

NEWSTAND
MY PARTING SHOTS
Le petit

chignon
classique a déjà été réinterprété des dizaines de fois, mais je trouve cette version, ce nœud à moitié dénoué, particulièrement simple et élégant.
There is a corset comeback happening out there
You, Only Chicer
Garmento
,

is defined as anyone active in the garment industry…but really it's used more as a stereotypical definition of someone you can spot at ten paces; as a person who works in the garment industry, in a nebbishy, schmucky kind of way.
a little take on Louis Vuitton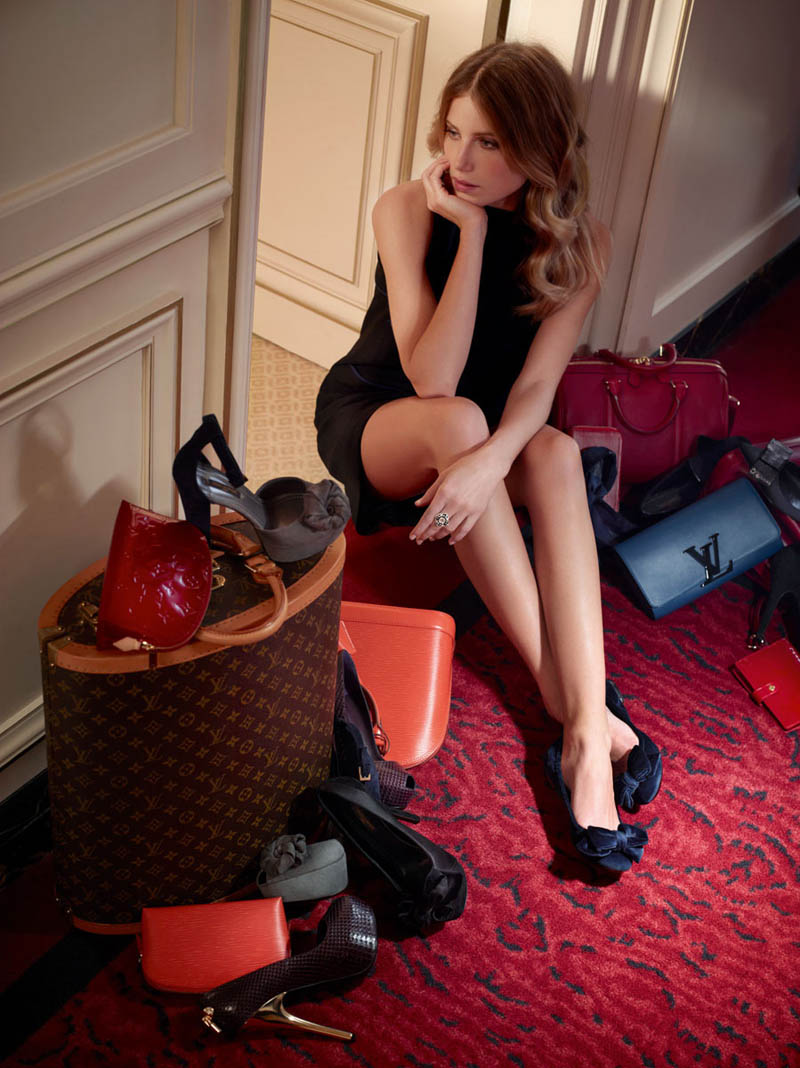 and my kind of girl......she drinks coca cola in crystal bottle.........
See Straight Through
Anastasia Kolganova by Nadine Ottawa for I Love You

Consider the Breton Stripe


Then Wear it.............
Hair glorious Hair.....big hair!!!!
FRESH FACES
The

Alexander Wang
show had a lot of hype this season. It always does, but this one also marked his 10 year anniversary – and he put
a lot
of effort into it… Even more than the usual.
NYFW – Look #2
Tzom Gedaliah,

a fast day - Wed, 16 September 2015 at dawn

(3rd of Tishrei, 5776)
Well said