From the cockpit of the BBJ
Good morning Beverly Hills......
Boker Tov Olam
Gordon Gekko
Molto megglio del sesso....
Beauty is also about the way you move, the way you speak and express yourself. It's about good health, warmth, spontaneity and charisma.
Voglio il tuo profumo
Dammi tutto il tuo sapore
Gianna Nannini
שבת שלום חברים יקרים
It is considered a great
mitzvah
and responsibility to honor the
Sabbath
by lighting candles 18 minutes before sunset on Friday evening. This unique commandment, entrusted to the
Jewish
woman, is rich with meaning and purpose.
Toma chocolate paga lo que debes
The
Jewish
Princess
Hermès
has a new head perfumer,
Christine Nagel,
and her debut rose-based fragrance
Galop d'Hermès
is purportedly a hit. Hey, I'd buy it just for the clever bottle—love the stirrup motif.
When the night comes
Mélodie en sous-sol d'Henri Verneuil

In remembrance of the late Bijan..........





Bijan on Rodeo is not the same without Bijan.

....is like

Kingdom Holding without Prince


AlWaleed......................
Looking to shop in the most expensive store in the world? Head over to Rodeo Drive, the posh Beverly Hills locality that is home to the House of Bijan. A-list stars love shopping in Rodeo Drive's expensive stores. Yet, none of them compare to Bijan, the world's most expensive store. The House of Bijan has been in operation at 420 Rodeo Drive since 1976. But you cannot simply walk in to the premises. To enter expensive store in the world you will need to make an appointment. This is no marketing gimmick to keep the riff-raff out, however.
The late designer Bijan Pakzad established this as a "By Appointment Only" store from the time of its opening.
This guy is a
"
Schmuck
"
She would not smoke in front of me
....and more she would not blow smoke my way.....
no...non.....not
kosher
.....not nice(smiles)..........
It is widely known that
beauty
lies in lover's eye. But even such relative concept as beauty isn't really subjective.... a
woman's attractiveness can be measured by waist-to-hip ratio
!so measure yourself.
waist-to-hip ratio of 0.7 is considered to be the highest mark.
Czarina's lives

now is time for heli-pad for a Sikorsky S-62....if you live in the Hills as in Beverly Park
it is convenient.........
A very good plastic surgeon,

can literally take someone who is a

6

and make them a

9

.

Do you know how empowering that is????
The main target to get that godly VS carved-from-marble figure is sub-18 per cent body fat – the percentage of our body that's made up of fat tissue (rather than muscle, bones, hair, water and other stuff).
We need fat to store energy and protect the organs. After about 20 minutes of exercise, the body no longer draws energy from carbohydrates consumed, and it turns instead to fat stores to continue 'feeding' the muscles. This energy is also used to power the organs.
no thigh gap
PIERNAS KILOMETRICAS
PALMERAS KILOMETRICAS
POLAROIDS


The fashion! The army of crocodile Birkins! The dizzying OTT! Look and her.
Fabulous, at a water polo match in a white dress shirt and full on makeup, trendy bendy manicure and matching her Kelly to the son's MCM backpack to the swimming pool. And the hat. Not hiding her trademark 'do. Never. The hair always gets its picture taken.
One of my favorite aspects about the Japanese is the way they value diligence and hard work, whether it's spending many hours studying for university entrance exams

(The Japanese lyrics of classic song

auld lang syne

are about a boy studying by the light of fireflies he's caught, so great is his desire to learn and do well in life.)

The hardworking spirit of the Japanese can be seen in words like 頑張る

ganbaru

,

which means to work hard or try one's all, and

朝練

asaren

, or morning practice, when every member of a school club such as brass band (as seen in Kyoani's beautiful

Hibike! Euphonium)

is expected to arrive at 6 am to practice with the other club members for two hours every day. Finally, a word that expresses Japan's hardworking spirit is

徹夜

tetsuya

, or working through the night until morning. If an employee in Japan works all night on a project, he will probably gain respect from his boss and coworkers.
some of the best, some of the chic and some of the beautiful in the world!!!!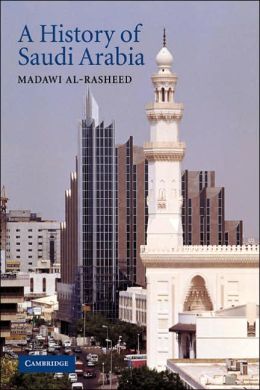 Jaffa

Oranges