Sunrise -Palm Island -Miami Beach
Sunset -Palm Island-Miami Beach-7:27
PM
The ability to stay quiet and observant will always be my greatest advantage in life."
MY TIDBITS
Things I wanted you to know -
JG
: some thoughts and actions to think about, and you should
Happy 100th Birthday, Miami Beach
Love the Angels... Gym-inspirational they are! but don't you think they look
a bit plastic(smiles)!!!!
Aspettare. A me è sempre riuscito male.
(Fosse anche solo la primavera, e l'estate che segue)
today is my favorite day.
Pourquoi
?
Because it's the day of Mugler's Fall / Winter 2015 fashion show, and that is a reason to be
excited.
Models include Karlie Kloss, Georgia May Jagger, Constance Jablonski, Taylor Hill, and Jessica Stam.
Clothes include sleek black suiting, little white dresses, and a metallic gold miniskirt that ellicited gasps from the audience.


If someone was going to tell you something nice which of these two would you
prefer?
"Just be sure you count on me and when the counting's through
Count me madly in love with you."
or this one...
Si esta fuera la última vez
El último beso
El último baile
Si esta fuera la última noche
La pasaría contigo




by request from Punta del Este...........

-
She sprays
Dior Addict
perfume on herself as she listens to the radio. ... Starring
Daphne Groeneveld
... I Love You, Ono (
Song
) by Stereo Total.
WATCH & LEARN: TIM COOK'S APPLE WATCH
Here is a picture of Apple CEO Tim Cook wearing the entry level

Watch

in Stainless Steel with a Sapphire Crystal, Retina Display, Ceramic Back and White Fluoroelastomer sport band. It's a good-looking wristband, but will it be a game-changing watch? Specifically for collectors of haute horology, the question is: Would you buy one?
Most Expensive Apple Watch Will Cost $17,000.
Potential $277 Billions In Revenue from Millionaires Worldwide
Saudi Arabia's Prince Alwaleed meets Snapchat chief executive
Evan Spiegel.
Never forget that LIFE IS NOW!
Who does this gesture better??????????
Japanese net users are the laziest in the world, a class of English slang words typed with Japanese input mode active has been born, like yoh-tsubeh for YouTube or sloppy versions of "ok" and "up" (upload).
If you ever see Japanese net users using the letter "w" in strange ways, it represents laughter.
From outerwear to fine lingerie,
Stella McCartney
has shown she knows what women want to wear—even before they do.
The Most Expensive Cartier item is Owned by Sheikha Mozah!
Sheikha Mozah not only knows how to dress, she is also a master of accessorizing. Sheikha Mozah was wearing the iconic Cartier panther bracelet with her Dior couture. This Cartier Panther bracelet was sold for £4,521,250 at the Sotheby's auction to a "secret" buyer in 2010, it became the most expensive Cartier item to be sold at any auction. Now we know the secret buyer was Sheikha Mozah, she has worn this bracelet only once in public. We are already amazed how much money she spends on haute couture, now we know this money is nothing compare to her jewellery budget. This bracelet was previously owned by Wallis Simpson.
Dr Frederic Brandt
has several claims to fame. He is, for instance, the largest user of injectable collagen and Botox - in the world. 'I just love fillers
!'
and he loves to be called a Prada junkie...as someone that only wears Prada
He is the Baron of Botox, the King of Collagen
It's the latest must-have cosmetic miracle - the New New Face, wrinkle-free and plump as a baby's.
But to get it, you must enter a pact with the eerily smooth
Dr Frederic Brandt
- the King of Collagen
Dr. Tracy M. Baker (Miami) is one of the most renowned breast augmentation surgeons worldwide
Using high tech instrumentation, Dr. Baker performs nearly all of his breast augmentations endoscopically.

This technique requires only a tiny 2 cm incision under the arm, which does not leave a visible scar on the breast. In addition, Dr. Baker's technique is much less likely to cause nerve damage
There are many plastic surgeons but few artists and he is an artist and a great surgeon.
The subtle knife(scalpel)

A face lift done with local anesthesia - only great Doctors can perform this results
I love this pic........it is a vision of art imitating life........WOW!!
Love is never out of style....but is there real love still out there????
And while on the subject of love....I believe love is a word used too much and much too soon.

"
An artist is a title that you earn; and it's a little embarrassing to hear people refer to themselves as artists - it's like referring to themselves as a genius.
"
I do not like pets....I do not have pets but I understand Gordon Gekko's concept
I smile at books more than I smile at people
I got this pic with this caption............
Le postérieur de
, en mode incognito. Hahaha.
thigh gap


no thigh gap




PIERNAS KILOMETRICAS


PALMERAS KILOMETRICAS
Bojana Krsmanovic one of the 4,000 + followers of the Tidbits
MONUMENTOS
COMP CARD
love of the Babushka.....Babushka Chic
Chanel is Chanel..............
Backless Dresses
If you're not a fan of showing too much cleavage,
you'll be happy to know that the back is back to fashion. Backless dresses and shirts are becoming more and more popular as a trend,
so our prediction is that this spring and summer the streets and red carpets will be crowded with women showing off their beautiful backs.
Why the back?
It's suggestive and sexy, yet mysterious and subtle. You can strike a unique balance between showing off a lot of skin, while keeping things classy. Also, for those girls who aren't satisfied with their cleavage size this trend can be a great way to show off their best parts, and hide the imperfections.
I liked a lot this playful and colorful photo montage. It features world famous Russian "It-Girls": Miroslava Duma, Elena Perminova, Vika Gazinskaya and Natalya Goldenberg in this ironic yet glamorous set up.
Is this a sign announcing a new fashion era? An era when fashion capitals move East, migrating all the way to Moscow and up to Shanghai. Fashion designers pay more and more attention to new markets, what is especially visible when it comes to China. One thing is almost certain, more changes are yet to be seen. Maybe fashion czarinas are back for good.
majestueux
majestic, stately, mighty, regal, lordly, auguste
The adventures of Peepy and Lady Lee..........
Peepy With Mother'LEE , P'X Anchavika , P'Pueng Siriyos , P'Ann Intira , P'Toi Yuttana , P'Pu Piyawan , Moddam At "ANCHAVIKA" Fashion Show For ELLE Fashion Week 2015 Spring/Summer At CENTRAL CHIDLOM
Peepy being Peepy
a little take on Japan-日本,
The first greeting you usually learn in Japanese is often お元気ですか?
o-genki desu ka?
which corresponds to "How are you?" (although it can be more accurately translated as "Are you fine?"). The reply is
はい、元気ですhai, genki desu
(Yes, I am fine).
writing kanji, since in our modern era almost no one writes kanji characters by hand anymore, instead using
Pasacon

and

Keitai (personal computers and cell phones).

This leads to the loss of kanji writing ability
, a problem that affects Japanese people, too, though happily reading of kanji is not affected.
BEAUTY
I overheard this at a private party I attended more recently:
An aristocrat lady to another one:
Massage the truth
Admit to a peel when you've had botox
Admit to Botox when you've had fillers
Admit to fillers when you've had a facelift
And never look your age or admit your age!!
Ten years ago women just wanted to look thinner. Now They want their body to look younger too.
Over the past year,

Beverly Hills cosmetic surgeon Gregory Mueller

has emerged as the man to see when you feel bad about your neck. Mueller—

is the originator of the Trampoline technique,

a procedure that alleviates the dreaded "turkey neck." During just one hour in a surgery center, with the patient under local anesthesia, he employs his patented LED-lit, knitting needle–like tool to thread nylon sutures in a crisscross pattern through the soft tissue under the chin

Perricone MD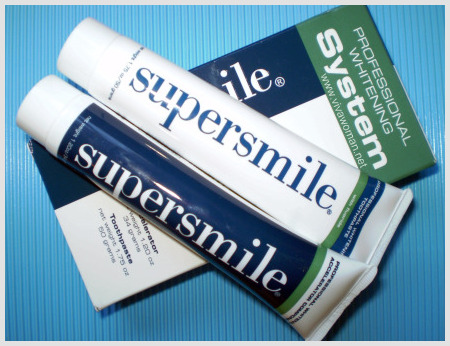 Supersmile Professional Whitening System is a set comprising a 50 grams whitening toothpaste and a 34 grams whitening accelerator which is transparent and gel-like. It is easy to use; all I need is to squeeze equal amount of the toothpaste and the accelerator on a dry toothbrush and brush away for 2 minutes. No additional effort required!