שבוע נפלא חברים !

And hate is not a word that exists in my vocabulary....i prefer indeference

Privet my lovely Matryoshkas! The

Jewish Princess

my niece

Tiffany Goldstein.

...being with family is the most......

gold standard



at the moment I am using a

hair oil Leonor Greyl it smell so good

that you want to keep it on all the time. is this nice or what...........
"THIS IS AN ALAÏA!"
and I got this very nice comment from:
Anonyme
Ton blog est une pure merveille: toute la beauté du monde réunie au sein d'une seule page. Tout simplement. Qui es-tu? Quelles sont tes passions et tes aspirations? es-tu amoureuse? Pardon pour cette trop grande curiosité...
PRETO E BASTA
-

Black and that's it
זמר ענק ! ! ! שיר מקסים !!!
also known as The Kingdom, as KSA or simply, Saudi Arabia.
The Dead Sea mud wrap.....nothing like it!!!!
and this sign does not mean "Go Longhorns" it means
cornuto
(a)
cheated-on husband (

wife

)
cocu
❝
The average woman looks at herself in the mirror at least eight times a day

. They do it for many reasons: to check their make-up is still in place, to wonder at the development of a spot, but mostly for a sense of reassurance. And then, one day, a gap appears. It is the gap between how they think you look - the internal image - and the reality. It is terrifying, and every time many women look in the mirror they are fearful that the gap has widened. But it doesn't have to. That is the point of good cosmetic work: not to make someone look radically different, but to make us look the way you feel you ought to look. It can be done - if you have the right procedures, the right products, the right practitioner. And, as the science advances (faster than we are ageing), there are more and more ways of reducing the gap. Which is why the
Tatler Beauty & Cosmetic Surgery Guide
is ever evolving.
gummy bear breast implants
JG MUSINGS






when you do fit or fat....or long walks your legs your upper body will be lean lean.

..not like muscle bound guys..... and Irina's puppet lines are most noticable here in this pic.......... Prince Alwaleed. The term

model

, derives from fashion, refers to a person who wears a garment, clothing or accessory in order to exhibit it to others.
El término

modelo

, deriva de moda, se refiere a una persona que viste una prenda, ropa o accesorio con el fin de exhibirlo a terceros.
Rich enough not to be motivated by money.....and he is...he is motivated on winning...like in a game...
Saudi Princess Deena Al-Juhani Abdulaziz..

.yes, no Abaya and no Veil!!!!
Le SMS le plus envoyé par moi, c'est
"Fabulous:-)"
Daddy Yankee - Sabado Rebelde ft. Plan B:
Si que son grandes 
South Beach in MB

if you are a native is

passé

...

South Beach

is

dé·mo·dé

...for tourists I am sure is nice.....and for moi you will find me daily early morn or late at night at the

News Cafe....

other than that I will not go there(smiles)
And these three places never go out of style....I frequent them everyday at Bal Harbour Shops...
Prada at Bal Harbour Shops
Santa Fe Espresso &News
Books&Books
been there done that........
thigh gap
no thigh gap
Ajla Tomljanović one of the 4,000 + followers of the Tidbits
MONUMENTOS
POLAROIDS
COMP CARDS
more tidbits

LACE
This fabric has been around for centuries, but it's hotter than ever this season! Open HELLO magazine and every queen, princess, duchess etc is seen wearing something pastel & lace...
.here are some looks



HATS
Wear a hat this summer to protect your hair & scalp from the sun!

Hats of this kind are probably the hottest accessories for this season, simply because we can't use them during fall or winter. So take the opportunity to get yourself a "Panama Hat" for the beach or why not something more glamorous they wear for Royal Ascot? Be creative and don't be afraid of being bold.
Today the revival of Russian fashion is gaining popularity once more with the help of Russian fashion designers, and the infamous ʻit' girls. Miroslava Duma, Vika Gazinskaya, Elena Perminova, Ulyana Sergeenko and Anya Ziourova are the "it" girls, affectionately deemed "the fashion mafia". These five women are showcasing the Russian women's love of style, and fashion. In addition they are favourites amongst street style photographers, think: Tommy Ton, and the Sartorialists Scott Schuman. Vika Gazinskaya and Ulyana Sergeenko are not only street style stars, but fashion designers, too
Très chic
Peepy With M'Au , P'Pueng , N'Mimi (PR Manager Of Yves Saint Laurent Beauté Thailand) At "YSL La Favorite Party To Celebrate Its 2nd Anniversary In Thailand
Peepy With Mother'LEE & Mom'Au At "The Grand Opening Of
Roger Vivier Boutique" At The Emporium Shopping Complex G Floor Bangkok Thailand.
I love to look at the ways language and culture are intertwined, allowing us to learn about one as we explore the other. For example, the terms
senpai
and
kohai
, senior and junior member of a school or organization, tell us something of the "vertical" nature of Japanese relationships, and if you pay attention to anime or dramas you can hear how the language one group uses with the other is quite different.
Kohai
will speak using verb forms and pronouns that are more formal-sounding and will always be first to voice greetings, while
senpai
will speak more informally and will never notice you.
One word you hear almost daily in Japan is 頑張る
ganbaru,
which can be translated as to work hard or to do one's best. It usually takes the form of a request, 頑張ってください
ganbatte kudasai
, or a command, 頑張れ!
ganbare!
More than just a word declaring a person's intention to apply themselves and persevere in their lives, it's almost the default state that everyone in Japan – employees in a company, students studying for university exams, politicians trying to appeal to local voters –- is expected to maintain. This hardworking spirit is definitely one of my favorite things about the Japanese people.
Thread lift
This surgery technique has come a long way since the days of facelifts that left subjects looking as if they had been caught in a wind tunnel. This procedure, available to cosmetic surgeons leave patients looking younger and refreshed, but not unnaturally lifted and tightened.
el dueño del bisturí -he owns the Scalpel
High-flying, adored and siliconised
NEWSTAND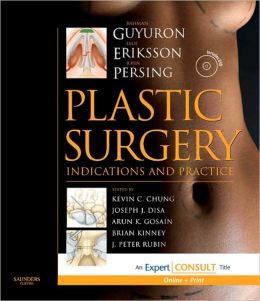 MY PARTING SHOTS
No salgas a la calle sin ellas
HOW TO WEAR GLADIATOR BOOTS?
It may seem odd to compare the largest of people with one of the world's smallest, but

Chinese

and

Jews

have something in common that helps explain their success and longevity. That is the ability to rise above ethnic conflicts.
Here's the list of the days of the week in Brasilian Portuguese:
Domingo – Sunday
Segunda-feira – Monday
Terça-feira – Tuesday
Quarta-feira – Wednesday
Quinta-feira – Thursday
Sexta-feira – Friday
Sábado – Saturday
Noether's work in algebra revolutionized the fields of mathematics and physics
Look -Preto e Vermelho
Am Yisrael Chai!!
I am a believer in

Israeli and Jewish exceptionalism

. The

Jews

have a deeply ingrained ingenuity that has always helped us to survive.