Instead of Pumpkins I prefer
Hermès gifts in orange boxes for Halloween
This is the one time orange is my color
MY TIDBITS
Things I
wanted you to know -
JG
:
some
thoughts
and
actions
to
think
about
,
and
you
should
The original movie is the best..........I've watched it 11 times(smiles)
If you have Turner Classic Movies(TCM)....this Saturday at 20:00 Eastern time...
And below is the remake of Dorian Gray.....
I can....how arrogant(smiles)
Ti piace venire a Milano perché le ragazze sono più belle che negli altri borghi italiani?
Non c'è niente da fare, non fanno per te, fidati. Potrai fidanzarti agevolmente con una ragazza di Corsico, di Cormano, di Cologno, o anche di Abbiategrasso anche se non comincia con la C.
Ma le ragazze (e poi le donne) che provengono dalla cerchia dei bastioni di Milano non saranno tue.
Is this fancy or what... I love the extravagance
and her vision is not too shabby either.................
My recommendation
this amazing mask from
truselforganics
and It is called the
Detoxifying Facial Mask
and it works wonders..........
The
video
for
Adele's
new single "Hello', from her upcoming album 25, is amazing. This i-D cover is pretty great, too.
I took this pics a few moons ago
and this are pics of Mori-chan that you will not find anywhere else.......they are
my favorite pics she looks great
Gold and Golden Girls.....
Going a-la Minnie Mouse qualify as a Halloween costume????
Juan Manuel Fangio Déramo, nicknamed El Chueco or El Maestro,
, Montecarlo, Ferrari D50 (ex Lancia)
put me to sleep with this....I love it.............
a few moons ago, my niece, the Jewish Princess, Tiffany Goldstein davening at the Kotel......
da·ven
(dä

v

n)
Victoria's Secret Fashion Show 2015 casting + information.
Adriana Lima
Alessandra Ambrósio
Behati Prinsloo
Candice Swanepoel
Elsa Hosk
Jac Jagaciak
Jasmine Tookes
Kate Grigoreiva
Lais Ribeiro
Lily Aldridge
Martha Hunt
Romee Strijd
Sara Sampaio
Stella Maxwell
Taylor Marie Hill
Rachel Hilbert (newcomer)
Cindy Bruna
Devon Windsor
Barbara Fialho
Josephine Skriver
Lily Donaldson
Sui He
Josephine Skriver
Isabeli Fontana
Izabel Goulart
Kelly Gale
Joan Smalls
Daniela Braga
Maria Borges
Blanca Padilla
Ming Xi
Jacquelyn Jablonski
A woman should be loved without a why or a wherefore;
not because she is pretty, or good, or well-bred, or graceful, or intelligent, but because she is herself.
heart emoticon
At the back of the Bal Harbour Shops near the entrance to Neiman Marcus..

..if you don't know than you don't know(smiles) réflexions


La plus belle relation (en tout genre) jamais eu ? Des relations d'amitié perpétuées au fil des ans par certaines de mes amies: elles font partie des rares personnes auxquelles je fais confiance.

Il y en aurait bien une autre, mais je la garderai secrète ici.



Musique du moment ?

Vic Dana - More




Saison préférée ?
L'automne.
Fruit préféré ?
Fraises
La chose dont tu es le plus fier(e) ?
Mon cynisme et mon sarcasme inébranlable ;)
Dernier sms/message reçu ?:
Un message reçu la veille au soir de la part de mon amie Natasha, me disant qu'elle était contente de m'avoir vue aujourd'hui.
PIERNAS KILOMETRICAS
PALMERAS KILOMETRICAS


Been there done that........
Paula Bulczynska
one of the 4,000 + followers of the tidbits
MONUMENTOS
PO
LAROIDS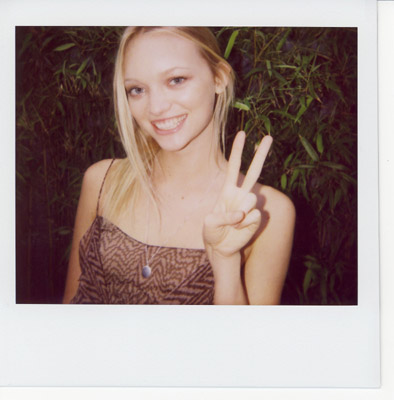 COMP CARDS
I love fur and ladies in fur.............and sable is my favorite.....
HOME ALONE PEEPY SIGNATURE!!! BY P'Erk Promporn
did you spot the fancy jewelry and the croc Birkin????
And Lady Lee's glasses are chic chic....she is chic.....
Peepy And Mother'LEE Attend Opening Of "ROGER VIVIER" The 1st Boutique!!! At The Emporium Shopping Complex , G Floor Bangkok Thailand. "
男は度胸、女は愛嬌。
Men should have courage, women should have charm. (Japanese proverb)
Mr Fix it -
Dr Lucian
Ion
– one of the best reconstructive surgeon I know... when the others mess up he's the one to fix it. Also amazing with Botox and fillers and available for appointments on Saturdays. Trained throughout Europe and the UK he has specialised in plastic, reconstructive and aesthetic surgery. He continues to lecture and train in all aspects of surgery and therefore uses the latest techniques and tools in his work. His private practice is based in Harley Street and the Wellington Hospital, and sees NHS patients in the Chelsea Westminster Hospital.
some of the best, some of the chic and some of the beautiful in the world!!!!
"Les
Plus Dorés" - "the most golden
HH Sheikha Mozah bint Nasser Al Missned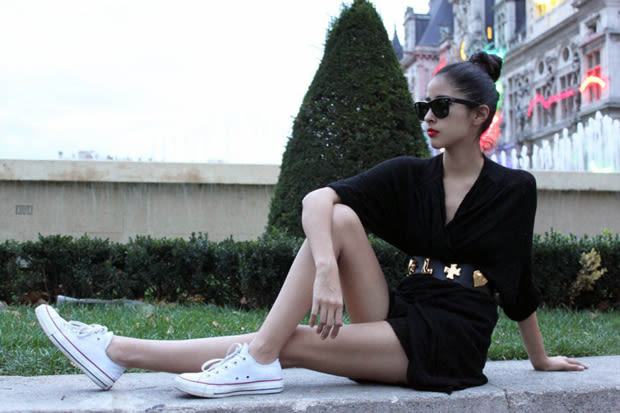 NEWSTAND