This light is eternal..........

SHALOM

15 days until Chanukah....



Things I wanted you to know -





JG

: some thoughts and actions to think about, and you should

I totally believe in Traditions for Traditions should never end

....traditions for family values, for whatever religion you believe in.....whatever G-d you love and workship.....traditions for your country.....and more important is to live and let live....You might not agree with all my views that I share in this blog but that is my right just as it is the right of others to do , say, and decide to live their lives in their own way........having said that, here is one parting thought:

"

always remember-class and good manners carry the day!!!!
ko·sher

/ˈkōSHər/
Food that is not
kosher
is commonly referred to as treif (lit. torn, from the commandment not to eat animals that have been torn by other animals).
Y nos, los
Judios
, tambien usamos, no es
KOSHER
cuando alguien no se comporta al nivel....and us
JEWS
use , not
KOSHER
to mean when it is not cool or it is not correct ;when someone acts not accordingly or something is not right.
find me in the black clothes with the Cartier sunglasses to the right
Bigger. Karlie Kloss is so tall she seems to be the only one wearing flats.
Gekkou」 鬼束ちひろ「月光」- Moonlight
Bon, je crois qu'on est toutes d'accord, une meilleure copine, une BFF, une cops à la vie à la mort, il n'y a rien (ni personne !) de mieux.
A Russian friend asked me what she should wear wear for a night out in Paris? and i said, Lace
I captured this evocative Parisian night in the Place Vendôme.
Fito Blanko VIP feat Fuego - MiAMI BEACH - night out
zzzzzzzzzzzzzzzzzxxxxxxxx
The
City of London Corporation
, officially and legally the
Mayor and Commonalty and Citizens of the City of London
, is the municipal governing body of the City of London, the historic centre of London and the location of much of the
UK
'
s financial sector
. Until 2006, when the name was changed to avoid confusion with the wider London local government authority, the Greater London Authority, it was informally known as the
Corporation of London
.
There's money in them there hills...and in this Hills too
North Beverly Park - Beverly Hills
What Was Tatler Thinking With This 'Best Society Breasts' Spread?
Today's ill-conceived spread comes courtesy of Tatler, which printed a charming spread entitled "Titler: Best Society Breasts" in its May issue. Needless to say, those featured aren't telling the world how honored they feel to be included.
Under the tagline, "
Behold
! The most magnificent, marvelous breasts in all society!", posh Brits like
Princess Eugenie
,
Lily Cole
, and
Helen Mirren
are pictured and paired with superlatives denoting their supposedly admirably assets, such as "Royal Tits", "Ginger Tits", and "Theatrical Tits", respectively.
and Yes, What were they thinking!!!!!
Uno de mis favoritos
MERENGUE MIX 2
I will take mine without the ice cream...it is more kosher that way.....
Don Draper - Mad Men
and he is right in this assessment
gummy bear breast implants
JG MUSINGS
Gezellingheid

is at the core of Dutch culture. I'ts an atmosphere, a vibe, a serendipitious togetherness, an aesthetic, a relaxed mood, a feeling of flow, a sense of belonging. To describe a person, a place or gathering that has gezelligheid, use the adjective gezelling. It's to hang out with an old friend you haven't seen for awhile, and fresh flowers or lit candles on a windowsill are also gezelling.
Peepy With Mother'LEE "
Delvaux Bag"
FROM THE KINGDOM OF BELGIUM!!!
"Delvaux (Brand) , The Oldest Fine Leather Luxury House In The World , Founded In 1829.
LE BRILLANT!!! Born In 1958 In Brussels,
"Le Brillant" Is Delvaux's Most Celebrated And Cherished Bag, A True Icon For Modern Times.
I say perfect, you say Balmain
Let's start by pointing out all the wrong things in this look...

n

othing

,

zero

,

nada!
It's the casualness of the denim, the intricate boots and the stripey sheer top all put together combined with red lips and sharp shape sunnies that makes my head spin.
"HE WHO SEEKS BEAUTY WILL FIND IT".....
Vaidosa (Brasilian-Portugese) - Vain
It doesn't have a pejorative connotation in Brasilian-Portugese,
but rather means something more neutral or even positive-

like
self-care
I just love this image. It shows the allure of a Louboutin.
a moment in time in a special place in a special time........black reigns.....
She does this a lot~~
Mr Goldstein
you are so observant....that I am....that I am(smiles)........
been there done that
thigh gap
no thigh gap
PIERNAS KILOMETRICAS
PALMERAS KILOMETRICAS
Alena Bogdana is one of the 4,000 + followers of the Tidbits
MONUMENTOS
POLAROIDS
COMP CARDS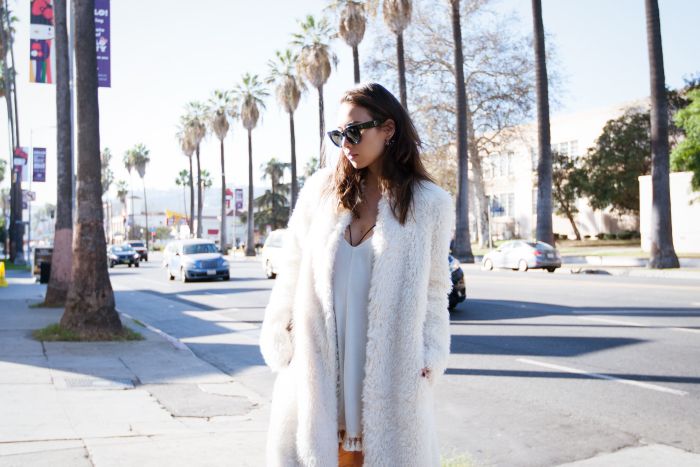 more tidbits
Miranda Kerr for Love Magazine Advantet Calendar 2014
FALL FASHION
this question, "Why Russian girls are so beautiful?"!...here is my opinion, not sure if you will agree but it is my take, and I think I will almost describe it as is...as is is (smiles)
RUSSIAN GIRLS ARE SO BEAUTIFUL
BECAUSE THEY WANT TO BE BEAUTIFUL

anyone can look good, if they care to. All that's needed is to slim down and dress up. This is what Russian girls do, they are seldom overweight and they love dressing elegantly. To top this up, for Russian girls makeup is like a toothbrush for you, they will seldom if ever step out of their homes without a proper makeup and hair styling.
For many many years I have been attending international fashion shows all over the world and beauty pageants too, and especially Russian women are easy to spot, they always wear high hills and dress in a "bling and chick" fashion, sparkles, metallic, tight fitting clothes and elaborate shoes. Russian girls DO look like models on podium EVERY DAY.
So, Russian girls are so beautiful because they dress up, do their hair, keep slim and keep up to date with the latest fashion trends. The "Russian girls" dress style is feminine and elegant. High hills are an everyday shoe wear. It's a cultural norm for a woman to be well groomed The second reason is in genetics, there are some genetic features that Russian girls exhibit and that are considered very beautiful in the western world but pretty ordinary in Russia. Small nose, high cheekbones, plump lips and round face - all those are normal features of Russian

/

Slavic genetics, which score high points in the western beauty standard.
here is a barrage of home alone Peepy signature poses......
Japan has a highly developed entertainment world composed of thousands of professional actors, singers, idols, comedians, "announcers" (aka newscasters) and

タレント
tarento,
a general term for anyone with a skill worth putting on TV for any reason.
BEAUTY
JG
says: thank you Willi Geller - teeth ceramist to the stars......
Willi Geller
Cosmetic surgeons wielding needles aren't simply, as one doctor put i

t, "wrinkle chasers"

anymore. With highly evolved perspectives on what truly constitutes a youthful look, doctors are now injecting a host of compounds to lift, mold, and contour. Most visits last no more than an hour, and recovery times are equally swift. It's enough to make a scalpel seem downright crude.