Antes Que Te Vayas Dame Un Beso
Se Que Soñare Con Tu Regreso
like mother like daughter...
ML and the Jewish Princess
February 16, 2015, Manhattan, New York City, NY

Lesley Gore, Died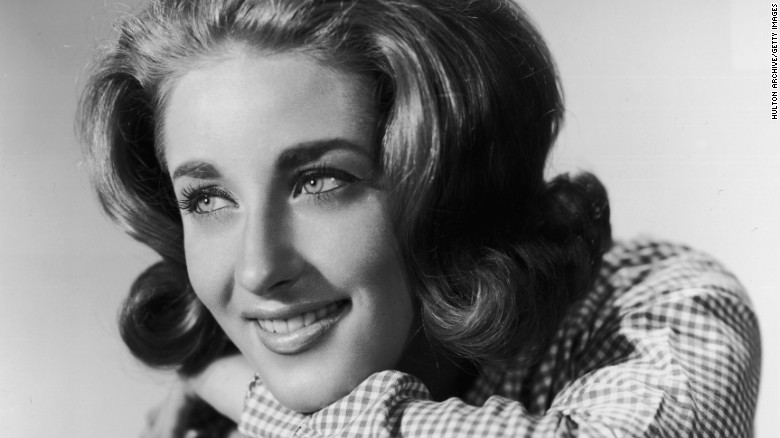 It is always sad when someone dies....and if you are a follower of the Tidbits you know that I
play this lady's music often.....may she rest in peace...... and here is my favorite song from her..
...
I tout the Formula 2006 + from Dr Frances Prenna Jones but if you bought it or looking to buy
it you will notice there are no listing in the bottle of its ingredients. And the good Dr ....Doctor FPJ
does not want her formula to be stolen.....and in the USA this would not be possible for the FDA
censors everything and all ingredients most be posted in the bottle....
.so you must believe in the
the Doctor and that I do.....the results are amazing through the years they get better and better/
Le petit

chignon
classique a déjà été réinterprété des dizaines de fois, mais je trouve cette version, ce nœud à moitié dénoué, particulièrement simple et élégant.
▼
than Fifty Shades of Grey
sol-e-lua....sun and moon
Do you believe in MAGIC???
What does Rathi have in common with Karlie and Taylor?
They were all chosen to shoot a fashion magazine March cover, wearing Louis Vuitton.... as a matter of fact, Rathi is as-I-write, shooting the cover of ELLE Singapore March issue wearing Louis Vuitton
smile emoticon
Rio é Rio
Sim, em 2016 o mundo inteiro estará de olho no
Rio de Janeiro
por causa das Olimpíadas. A gente aqui acha a Cidade Maravilhosa sempre linda e inspiradora. Dá uma olhada então nessa senhora produção protagonizada pelo ninho de sonho e de luz, como o Caetano cantou.
UP TIGHT
gummy bear breast implants
JG
MUSINGS
MAKE ME CHOOSE BETWEEN:
_________ or _________
JG
do you mean Louis Vuitton or
Hermès
(smiles)
and she is also stylish...............
Because I have this inside

, I repeat! You need to be

BORN

with all this. It's nothing you can LEARN. I see them all doing efforts to have a look, it doesn't work!

La simplicité, la chic

,

and money doesn't do chic.

You know? NON
Who made liberals G-d
Ilove and respect BEAUTY to a certain extent but in our times:
Ugliness rules. In clothing, in films, in art and even in our "representatives" of beauty. I don't think it is a lack of knowledge about beauty.

We've developed standards and often unanimous agreement about what constitutes the beautiful.

So I'm not going to go into the beauty-hater's argument that beauty is relative; beauty can be objectively measured.

What's going on is that people are hating beauty.

It is a form of envy. If I cannot be beautiful, then why is she beautiful? It is like wealth, or intelligence, or a sense of entitlement to live anywhere one pleases.
pero yo las entiendo(sonrisas)
Books

are the perfect entertainment; no commercials, no batteries, hours of enjoyment for each dollar spent. What I wonder is why everybody doesn't carry a book around for those inevitable dead spots in life.
thigh gap
mini thigh gap
no thigh gap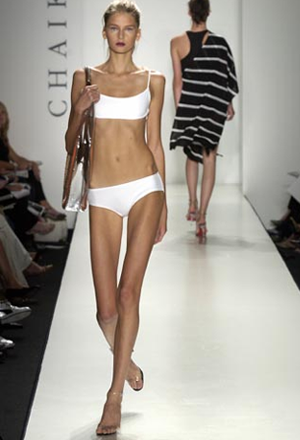 PIERNAS KILOMETRICAS
PALMERAS KILOMETRICAS
Yasmin Brunet one of the 4,000 + followers of the Tidbits
POLAROIDS
MONUMENTOS
more tidbits
a honey-hued fur
CROWNS in FASHION
High fashion glory. How to wear a crown and be high fashion? Check the pictures enclosed.
What about if?
The czarinas
have mostly gone missing at couture last month (replaced, in part, by Chinese pop and film stars who are trailed by an army of paparazzi from back home).
\"The politics in Russia between countries is not the best for this time," said Elena Perminova, a Russian front-row stalwart.
The other significant problem? The titanic

collapse of the ruble

, which has lost more than 40 percent of its value in the last year.
Claire Courtin-Clarins Louis Vuitton New Boutique Opening
Peepy With P'Ann Intira At Central Embassy.
a surprising number of the gestures the Japanese use every day might be hard for us Gaijin to read. These include the way Japanese gesture "me?" by pointing to their noses rather than to their chests, that shy "pushing the fingertips together" thing you see in anime a lot, or the way Japanese signal "come here" by waving a hand at you...which seems to Westerners to mean "go away" the first time we see it. There's that cute gesture Japanese women do, holding their sleeves in a way that makes their hands look tiny so they'll seem more childlike, and a popular insult is to pull the skin under your eye down while sticking your tongue out and saying
"akanbe!"
Some of these gestures can be really confusing unless you know the cultural context.
So rumor has it that Jessica Biel is quite the cosmetic enhancement connoisseur. She is reported to be an advocate of botox, fillers, breast augmentation and rhinoplasty. You can see that her nose has been tweaked since she first emerged on the scene. It is subtle and stunning
and I think that she might just win the award for my favorite celebrity nose.
I love the definition of the bridge as well as the tip and its girth. I know girth in relation to the nose, its an odd concept but I think that it looks fantastic with her mouth. Her nostrils really frame the nose.
Now wouldn't any Art History teacher be proud!
FACE-LIFT
Shelf life:
10 to 15 years
Days hiding out at home:
5 to 7
Cost:

$11,000

to $100,000Post-op pain factor (on a scale of 1 to 10):
5
NEWSTAND
MY PARTING SHOTS
The Corset Comeback: Breath In, Push Up And Streamli
There is a corset comeback happening out there
You, Only Chicer
Garmento
,

is defined as anyone active in the garment industry…but really it's used more as a stereotypical definition of someone you can spot at ten paces; as a person who works in the garment industry, in a nebbishy, schmucky kind of way.
a little take on Louis Vuitton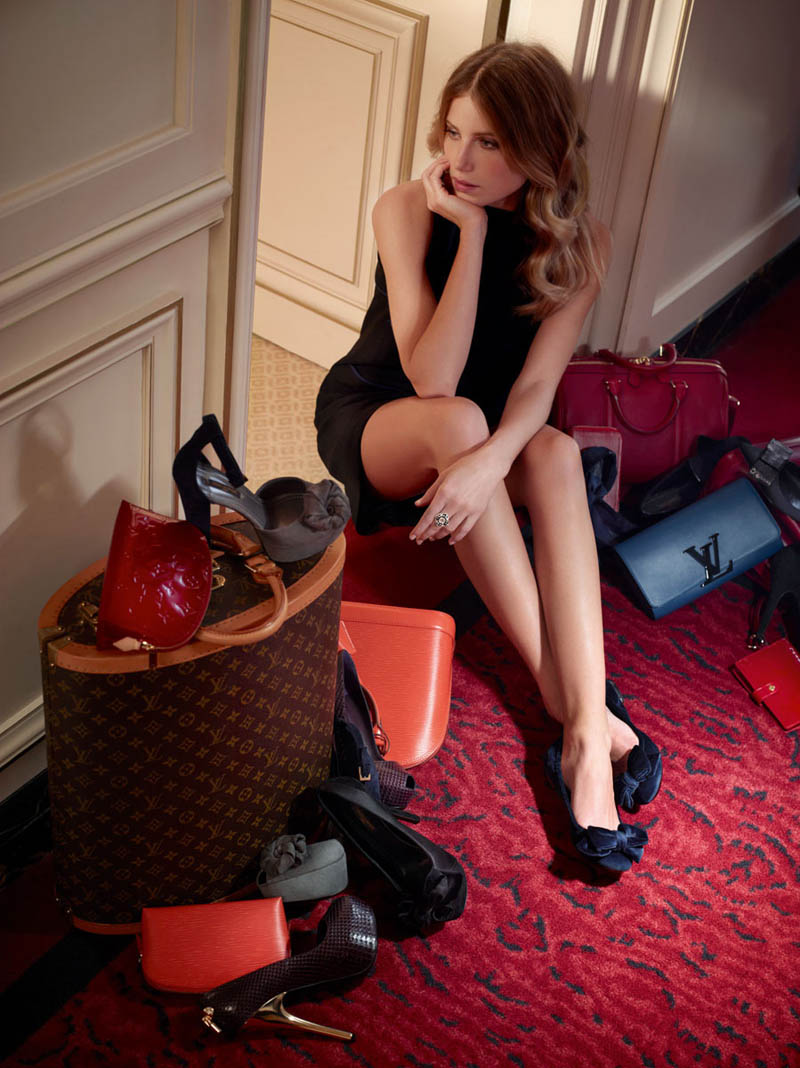 LOOK -BAL HARBOUR











Only in Israel:McFalafel




To be a Jew is to keep faith with the past by building a Jewish future. That is the secret of our unbroken capacity through centuries of suffering to renew ourselves as a people"
















The native name of Israel is Yisrae'el

I am ...

Israel is Israel..

.this blog is the truth as the world and life is.....







All the content is the property of Miscellaneous Tidbits 5775, unless otherwise stated

.

I am happy

for excerpts and links to be used with or without credit

to my blog.

© Miscellaneous Tidbits 5775