שבוע טוב

Fiz do silêncio




meu melhor




argumento.

A

NY

, on voit des gens habillés en

noir

partout, surtout l'hiver… un peu comme un uniforme.

COCKTAIL DRESS?

it has to be an elegant dress, such as the little black dress, and may have sequins or lace as a feature. (Also called at time semi-formal or "black tie"). Gracias a Patricia....y aqui , su comentario

"

mi foto es mas artistica, sobre tres bellas tumbas judias..yo soñe esas fotos, como si tendria que hacerlas.. Do platinum blondes have more fun???? gummy bear breast implants
JG
MUSINGS
I could not agree more.........
Law of Attraction works in this way:
Watch the movie "The Secret" to fully understand everything.
It's all about the attitude.

"All the time, you see people wearing the most expensive labels in the world, and everything is on top of each other, but at the end of the day, what is the difference between the woman who looks good and the woman who doesn't? It's not how much she's buying, it's not how expensive it is, but how confident she feels when wearing that piece. That is what makes the difference and that is what you can see in her eyes. Sold Out-

"You don't understand… this is an Alaia!"




Just wondering.

....what woman doesn't get tingles when she buys her first

Alaïa dress

, tries on the

perfect Prada coat, or the most devastating Saint Laurent boots?
The larger breasts became the norm around the turn of the century, and it shows no signs of deflating. Radical rack augmentation is now ubiquitous, and to heck with the consequences. So what if you knock yourself unconscious while running to catch the bus? So what if you can't fit into any trendy clothes because your waist is a zero but your breasts are the size and weight of cantaloupes? It's worth it to be the focus of male attention. Right?

Could small breasts make a comeback?
Rich people love trophy wives. Trophy wives mark an important milestone in every overweight, middle-aged, balding, sports car driving, midlife crisis ridden wealthy male.
Trophy wives are easy to recognize.
They are tall, slim, have perfectly manicured nails, beautifully coiffed hair and dress like they have stepped off the pages of Vogue magazine
. They are between twenty-five and fifty years younger than their husbands and when you see them you will be inspired to ask the question "what is
she
doing with
him
?"
and the answer is $$$$$$$$$$$..it is elementary Mr Watson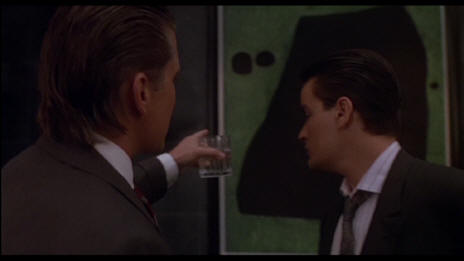 Gordon Gekko:

This painting here? I bought it ten years ago for sixty thousand dollars, I could sell it today for six hundred thousand dollars

. The illusion has become real

, and the more real it becomes, the more desperately they want it. Capitalism at it's finest.
mami yo quiero estar contigo....mami yo quiero ser tu amigo....Dame tu BB Pin
my favorite merengue.....mi merengue favorito.......
sorry Mugdha Godse..........here you are........
Been there done that..........
thigh gap
no thigh gap
PIERNAS KILOMETRICAS
PALMERAS KILOMETRICAS
Fabiana Claudino one of the 4,000 + followers of the Tidbits
MONUMENTOS
POLAROIDS
COMP CARDS
more tidbits
Different shades of Pink
Pink
– a color girls rarely get tired of. And why should they when you have this beautiful color in so many different variations! Combining it with a nice little tan – and bingo! The color looks even better.
Ulyana Sergeenko
Less than 2 years ago, I stumbled upon the work of
Ulyana Sergeenko
. I hadn't seen anything quite like it.
Definitely Russian
, yes, and playful, sexy and prim all at once. A defiantly aristocratic approach to dressing.
For me Ulyana is the crowned Queen of the fashionable Czarinas.
She brings out the Russian history and tradition in the most glamorous way possible.
Just imagine. You are born in Paris.

Beautiful and chic in only that way that French women can be.

And you're part heiress to a globally celebrated brand. With a gaggle of gorgeous, fun siblings/cousins to play and travel the world with. And designers falling over themselves to dress you and give you front row seats to their shows. Oh, and you could slather on as much Clarins as your skin could handle. You could – and probably would – bathe in Beauty Flash Balm. La vie would be pretty nice, huh?
PEEPY SHOPPING TIME!!! "Fun Things
Peepy With M'Au , P'Pueng , P'Ann , Ar'Nid , P'Game At The Bangkok Symphony Orchestra's Concert.

Lady Lee(ABL) re-visited.....................
first of all her big hair is called
the Lion....
It takes one and a half hours to do. She has had it done for 10 years straight and usually does it on the same day, but if she has a morning event, she will have her hairdresser coiff her the night before and sleep on her

face.
The Japanese, as I've often written, are a group-oriented people, and it's interesting to observe the subtle body language that goes back and forth when people get together. If you have a bag of potato chips that you want to offer to friends, the correct way to do it is to open it

"party-biraki"

style, placing the bag with the seal facing upwards then ripping the entire bag open so that the contents sit on the opened wrapping. This makes it convenient for everyone to grab some chips, but it also helps your guests knock down social barriers that keep them from relaxing and having fun. The Japanese have a tendency to avoid taking something that's offered to them due to
enryo
,

translatable as restraint, reserve, or as a verb, to refrain from doing something, and it can be difficult to get people at a party to lighten up at first. By opening the bag so t hat the contents will go to waste if your guests don't eat, you give them an excuse to dig in.
Beauty

is very important for
us, otherwise we would not
try to find it with all strength,
to reflect it, to observe it. Beauty
can exist in everything. In objects,
in nature, in a gesture or a mentality.

Pílulas da beleza – até onde?
Sheikha Mozah in Grey Stéphane Rolland couture dress.
Sheikha Mozah was wearing Jean Paul Gaultier couture double-breasted jacket, but we are not SM who can pay over 50,000$ for a couture piece,
NEWSTAND
MY PARTING SHOTS

By the way to the Global Warming Kooks and the liberals of climate change lies

... this weekend in New York City it has not been so cold since 1888 and record for cold was set.....in 1888 there was no cars....no planes so your theory of man made warming is not true besides all your other lies.......

read this and it totally refutes Global warming.........
Carine Gilson Lingerie (beautiful, sexy and not vulgar---couture lingerie)
Really...... Simple places many times are great.....this is one of my favorites in Sampa-Brasil...not as good as

Everest in Kolonaki

Square

Z-Deli Sanduíches – restaurante "micro" na Haddock Lobo (em frente ao Arabia)

- comi o cheeseburger "cheddar" e curti bastante – não delirei, mas achei uma delícia, super saboroso, o tamanho não foi exagerado demais, a quantidade de queijo foi na medida – enfim, esse valeu super a pena!
| | | |
| --- | --- | --- |
| | הצעה מיוחדת לקוראי הארץ ו - TheMarker | |
| | | |
The native name of Israel is Yisra'el

I am ...Israel is Israel...this blog is the truth as the world and life is........