Glitzy. Glamorous. Gloriously addictive!
"Le désir fleurit, la possession flétrit toutes choses" Marcel Proust
a layman translation would be.....when you desire something - when you get it , you do not want it...(ie. beautiful girls, luxury items...out of the ordinary experiences and so on.....)
THE PHONE VOICE
Allez, avouez, vous en avez une aussi, comme tout le monde.
They aren't super. Super is over. Everyone's is Super. Super is common. Super is- vulgar. So, no, they aren't super. They're amazonian. Like Wonder Woman. Who supposedly hailed from Amazonia. Which, it just so happens, sounds like the river that, in part, runs through Brasil. Where this Amazonian beauties hail from. All hail.
Here are the ones that put Brasil in the map.......Obviously
Gisele Bundchen, Adriana Lima, Alessandra Ambrosio, Ana Beatriz Barros, Izabel Goulart, Isabeli Fontana,Raquel Zimmermann.
...
.and yes, when they wake up in the morning sans makeup they return to normality....if you don't know, yes, you don't know.....
Cultures that endorse modesty and cultures that endorse hypersexualization are the *same* thing. Both define female sexuality by how it relates to the male gaze. In both cases the female body exists as an ornament either to be kept carefully hidden or put on display. Neither is an empowering feminist achievement.
I prefer to see red lips
The Dark Lip
Goldman Sachs....Burj Al Arab.....North Beverly Park...Palm Island....Star Island... Hermès...Makati....Doha..

.

Her

Highness Sheikha Moza Bint Nasser Al Missned....Las Mañanitas-Cuernavaca.....

Beverly Hills Hotel....George V-Four Seasons Paris...Kingdom Centre-Riyadh....Bal Harbour Shops.......Park H

yatt- the Rocks

....News Cafe-South Beach....Spoiled by Beverly Hills....

Tiramisu....Milano....Via Gesu...Via Montenapoleone...Romanza....Al Di La....magic o magic...Al Bano....Romina Power...Jews...Judios...Humphrey Bogart.....Empanadas Argentinas....Bife Argentino...Panqueques de dulce de leche...cafe cubano...cortado...macchiatos...risotto congamberi...aguacates....Strawberries....Melancia...boquerones....shoarma...tacos de chon y chan...paella valenciana....Punta del Este....Ronald Reagan...Caruso...Evian in crystal bottle..Perrier in crystal bottle....coca colas de Mexico en botellas de cristal....KKR...Henry Kravis....Bon Chic Bon Genre....Truffles....Agent Provocateur....8th arrondissement of Paris...Giri-Choco....Honmei-Choco....Starbucks..... Intimissimi.....La Dorada....Conbarro....le tour d'argent..

Upcoming Square IPO

....Shanghai Tang...David Tang...Macondo, donde todo es posible....Bye Bye Birdie(Ann Margaret)....the king-Elvis Presley...LV....Prada Milano.....Burj Khalifa...SB now and always.....Poetry in Motion..

.

"Ue o Muite Arukō" (上を向いて歩こう, "
Apple Sets Record With $710 Billion Value
-
Apple has set a record on Wall Street: It's the first U.S.
company
to be worth more than $700 billion based on the value of its stock at the close of trading Tuesday.
gummy bear breast implants
JG

MUSINGS
Bernard Arnault (furbisimo)
L

o shopping è l'elisir di lunga vita: chi fa acquisti ogni giorno vive di più...

è il mio

sport preferito
It depends of how you want to be as a woman....but I think sometimes natural is better than
exagerated implants
I rarely hang out with guys mainly with friend(women)....but if it was posssible I would
hang out with:
Haha!
heart emoticon
Love this!
"I believe that a person's taste in music tells you a lot about them. In some cases, it tells you everything you need to know."
"

Charm

is more valuable than

beauty

. You can resist beauty, but you can't resist charm…"
she has lost the baby face look and gained curves........
Personalità. Ridisegnare il concetto di bellezza, adattarlo al nostro tempo, renderlo movimento puro come Miuccia Prada insegna. Lei che ha stravolto la comune concezione di armonia, confezionandone una più consona all'imperfezione del nostro essere.
been there done that....
thigh gap
no thigh gap
PIERNAS KILOMETRICAS
PALMERAS KILOMETRICAS
Christen Annemarie Press one of the 4,000 + followers of the Tidbits
MONUMENTOS
POLAROIDS
COMP CARDS
more tidbits
David Croenberg's 'Maps to the Stars'
Spring definitely calls for a new style arsenal,
and Elena Perminova's doing just that! The Russian it girl is showing off her post baby figure in some new appare
l. These two images are recent, depicting her in two different styles while wearing
oh so chic
white. One outfit is of her wearing a dress that brings out her softer, elegant side, which she dressed up further with a gorgeous pair of nude heels; also matching her bag. While the second outfit is edgy, and almost sporty. Out of these two looks – I'd have to say my favourite is of her in the dress- because she looks so beautiful.
Okay look now. She seems to be saying - I am
Lady Lee
of the rising sun. Lacquered hair, lacquered face, lacquered lips, lacquered nails, polished bling. Do I need to alert you to the fact that the only thing that keeps my skin youthful and smooth is to wear a jet cloth of the finest velvet from time to time? Do I need to tell you that I will top it with a necklace the size of my gardener's family home? No. Because I'm
Lady Lee
and you already know that, plebe.
One aspect of the Japanese I'm a fan of, is their humility, the general tendency to be self-effacing and avoid boastfulness when dealing with others. This humility takes many forms, for example most Japanese will vehemently deny a compliment paid to them, or may deflect the compliment back to you with

the phrase おかげさまで
okage-sama de
, which literally means "it's all thanks to you,"

said even if you just met the person in question and they had nothing to do with helping you attain whatever skill or ability you've just been praised for.
nip and tuck please
Dr. Richard Fleming and Dr. Toby Mayer
M.D., F.A.C.S. (each)
Dr. Fleming and Dr. Mayer work in a private practice together at the Beverly Hills Institute and have spent more than 25 years practicing plastic surgery. The two doctors are renowned in celebrity circles for their work, which is both rejuvenating and subtle. They take pride in delivering results that are nearly undetectable and for that reason are known in celebrity circles as the best in the business.....
and they have perfected the hair flap which was invented by Dr Jose Juri of Argentina....
Beverly Hills Plastic Surgeons
Dr. Richard Fleming
and
Dr. Toby Mayer
have released their findings of the 14th annual "Famed Hottest Looks" which found that most women would like the long slender look of
Gisele.
patients want to look rested and energetic and, most of all, youthful like the celebrities they see on television, the big screen, on the internet, and glossy magazines," explained Dr. Richard W. Fleming
, co-director of
The Beverly Hills Institute of Aesthetic and Reconstructive Surgery
with his partner, Dr. Toby G. Mayer.
NEWSTAND
MY PARTING SHOTS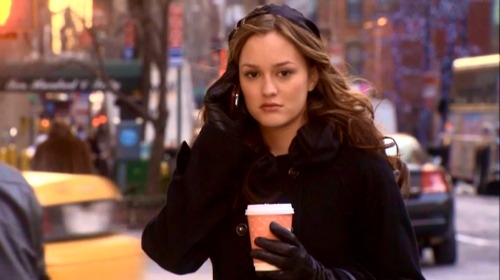 I like this black bikini from Liza Marie Fernandez
I told you Global Warming....ie Climate Change is a hoax....it has been exposed
for what it is a hoax....stop giving money to Liberals and Politicians....
'GLOBAL WARMING' BIGGEST SCIENCE SCANDAL EVER...
Official records systematically 'adjusted' to show heating...
http://www.telegraph.co.uk/news/earth/environment/globalwarming/11395516/The-fiddling-with-temperature-data-is-the-biggest-science-scandal-ever.html
Macaquinho +calça + sneakers
heart emoticon
The native name of Israel is Yisra'el

I am ...Israel is Israel...this blog is the truth as the world and life is........