Eat

Kosher

!!!!!!You will live longer!!!
I am back in Beverly Hills and this store is one of my favorite places in all the world....
they serve incredible espressos in a luxury setting.....lots of luxury clothes from
all the best European designers......lots of VVIP's.....lots of liberal socialists Hollywood
types that speak about inequality and spend tons of money.....not me...I will not rail
against materialism......sorry I am tired of liberal kooks and socialists.....and yes
corrupt politicians that are ruining the world...........
If you do not know this is Barney's New York in Beverly Hills and the palms trees here do send me...aren't they beautiful......non??????



please say

kaddish

& light a candle for all the victims of this week's terror attacks in Turkey. May there be only peace ahead.



שבת שלום חברים יקרים
Shabbat shalom

and a wonderful weekend everyone.
Ah, the bread that many

Jewish families

will be breaking together for their

shabbat

meal
Did you say

Sh'ma

today?
Things I
wanted you to know -
JG
: some thoughts and actions to think about, and you should
I LIVE THE LIFE I LOVE. I LOVE THE LIFE I LOVE. WELCOME TO MY DIARY OF CHIC
Falar de
cabelo crespo
geralmente é assim:
tem que ame e quem não goste. Conheço meninas com
fios crespos e cacheados
que adoram suas madeixas naturais. Mas também, conheço outras com
fios ondulados
que preferem eles lisos – alisados com escova definitiva até a chapinha. Mas também conheço um montão de meninas com
cabelos lisos e finos
que adorariam ser cacheadas.
Whether it's sun-kissed skin or manufactured body tweaks, there's a certain something to beauty in Brasil that has global appeal.
In hair, skin care, cosmetic surgery and body contouring, the cachet that will soon be onstage when the Olympics begin in August is as varied as Brasilians themselves — among them supermodels Gisele Bundchen, Alessandra Ambrosio and Adriana Lima.
A taste of Brasil in beauty:
THE BUTT LIFT
Higher or larger is not exclusive to Brasil and never was, but a certain type of enhancement procedure is known as the Brasilian butt lift, forevermore.
Brasilian models
often have small implants dubbed
"Brasilian Bs,"
and that implants of this kind are pretty commonplace.............

m
ost women in Brasil opt for smaller, more natural-looking implants.
THE BLOWOUT
The Brasilian blowout is not a blow-dry. It's a keratin treatment and not necessarily aimed at pin-straight locks.
HAIR COLOR
one of the things that makes BraSilian women known for bringing the sexy is long, tousled manes and exotic, melting-pot looks.
REUNITED WITH MY BEAUTIFUL FRIENDS IN TOKYO....
I took this pic today of my sister

ML

with my iPhone and I took it from the side to show the fantastic nose job

Dr Ivo Pitanguy

did for her....she had a nice nose before but he made it fab....

.

..
Tennis Style: The Chic Return of Wimbledon White
As garish colors and regrettable patterns invade the pro-tennis circuit, designers are rediscovering classic whites—and investing them with retro charm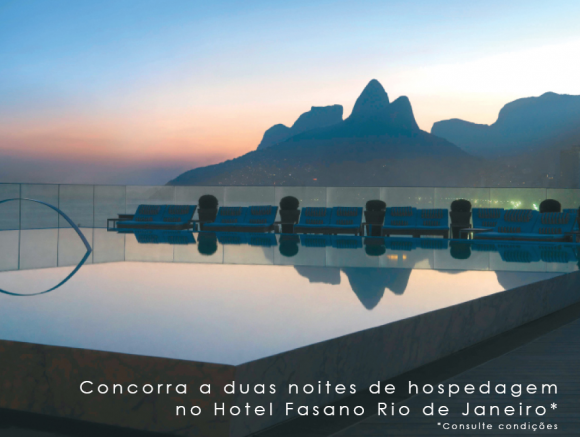 Do Japanese say I love you?
Of course. There are two ways to say this, suki desu (lit. "I like you" but with a strong romantic implication) and ai shiteru ("I love you,") usually considered too strong for casual use)


Gordon Gekko would be proud.........
Collapsing oil prices haven't been great for Russia, but they've been music to the head of the country's seventh-largest oil company's ears.
That's because
Mikhail Gutseriev
did some prescient hedging and, voila! Seven hundred million new dollars.
All the oil tycoon had to do was…short oil. Now he's richer than ever and about to take his company, OAO NK Russneft, public.
and count me in on the ipo..........
But cool is also definitely NOT like fashion.

Cool is more about what the norm is NOT

. Cool is

elusive, indefinable, covetable. It is original, desirable

, and not accessible to everybody. If everyone has it, if the brand becomes saturated, it stops being cool.
I do not like pets....I do not have pets but I understand
Gordon Gekko's
concept
"Beauty is, in some way, boring. Even if its concept changes through the ages…
a beautiful object must always follow certain rules
"Every next level of your life will demand a different version of you.
Four Bs women should possess or try to: Beauty, Brains, Body, and Balance.
Beauty:
Let's face it, men are sight-stimulated.
Brains:


Top-notch men

want a woman with brains.
Body:
Here we go again with the sight stimulation. Men want a woman who is in shape and takes care of her body
Balance:
Finally, the last "B" is balance. Men want someone who is calm, cool, and collected for the most part. Achieving balance means not taking things to extremes.
Good guys (don't wear white)
...they wear BLACK
and remember if you are going to wear all black
-always you should wear off
color shoes..........
and if you are coming to visit me when you are watching old Hollywood movies- noir films with moi...
you should dress up(smiles)
I got this pic with this caption............
Le postérieur de
, en mode incognito. Hahaha.
I smile at books more than I smile at people
As you age, your skin will undergo a plethora of changes, from texture shifts to pigmentation issues. Sadly,

there's no magic potion out there that can stop these changes from happening..

so you need the scalpel, the fillers, the magic options that only dermatologists can produce.
you can't spell

genius

without a

G and a S

....(not said in jest).....
When you give someone a fragrance, your fragrance-you are giving them something
of yourself. It is a gift of your essence.........



Been there done that........
thigh gap
POLAROIDS
COMP CARDS
Love of the Babushka - Babushka Chic
made in downtown Los Angeles.....sweatshop free
10 FAVORITE FASHION OUTFITS
1. SILKY MAXI SKIRT
I keep seeing these flowy, silky maxi skirts and I love them more and more. Effortless beauty. And you don't really need to wear heels under!
2. EMBROIDERED PENCIL SKIRT
3. WHITE INTERESTING DRESS
Interesting dress, not sure what to call it! It's cool because it's unique, original design that you have never seen before. Fashion like this is refreshing
4. OFF SHOULDER NUDE DRESS
Absolutely amazing. This dress by Ramona Filip is gorgeous, loving the off shoulder cut and the dress being in beige/nude gives me major cravings! Love it!!
5. INNOCENT RED
What a cute dress! Perfect for a dinner date or even if you want to feel glamorous day time! A dress like this makes you feel like a woman without giving you that sex appeal which sometimes can feel too much in certain surroundings. Yet a red dress like this looks absolutely innocent yet glamorous! Love it! Cute Miu Miu heels.
6. SOPHISTICATED LACE
Gorgeous! This sophisticated lace dress feels aristocratic and absolutely appropriate for any occasion. Dresses like this makes you also feel covered up without looking boring, a big big plus!
Gorgeous! This sophisticated lace dress feels aristocratic and absolutely appropriate for any occasion. Dresses like this makes you also feel covered up without looking boring, a big big plus!




7. DAY TIME DRESSED UP
Miu Miu crystal heels again with a cute day look. Wearing this outfit for a lunch or semi casual drinks with your girlfriends, great choice! The skirt is the absolute centre piece of this outfit, and it being almost too sexy for daytime is good to dress down with a cardigan or jumper that is more covering.
8. THE BLACK LITTLE DRESS- MY FAVORITE
Is this a Dolce & Gabbana dress or am I mistaken? I Loooooveeee the lace detail and the cut of the dress. So glamorous yet classic. This dress could be worn by Brigitte Bardot in the 50's but it works so well on anyone, simple but looks like a million dollars.
9. PASTEL GREEN
Another short dress that is chic because it's covered up and with original design. So pretty. Loving the pastel green or if it's turquoise? Does look great even if not worn with a tan in this picture! A big plus for the nude coloured heels, do you see how it extends the look of the leg? Amazing!
10. FLOWY MAXI DRESS
Another dress which has movement to it, possibly to it's cut and material. Extremely cute shoulders, giving that girly look – almost like a dress made for a doll. It signals purity and elegance at the same time. Gorgeous colour – love it.
meet rin
Israel

is known for a lot of things--historic sites, beautiful landscapes, innovative technology...and of course, some stunningly beautiful women.
I rest my case...........
"
The
Jew
saw them all(civilizations),

survived them all, and is now what he always was, exhibiting no decadence, no infirmities, of age, no weakening of his parts, no slowing of his energies, no dulling of his alert but aggressive mind. All things are mortal but the
Jews
; all other forces pass, but he remains. What is the secret of his immortality?"
- Mark Twain, 1897
I am ...

Israel is Israel..

.this blog is the truth as the
world and life is.....
All the content is the property of Miscellaneous Tidbits 5776, unless
otherwise stated

.
I am happy for excerpts and links to be used with
or
without
credit
to my blog.
© Miscellaneous Tidbits 5776