שבוע טוב
A great new week to all!
The Past and the future are but illusions in the present moment.
Bom dia, meninas
Só love
Things I wanted you to know -
JG
: some thoughts and actions to think about, and you should
«La famiglia è la cosa più importante»
Tonight at midnight I will begin my 24 hour vigil for my Birthday....it will be fun I have lots
of fabulous activities planned.........and as always I will be fielding lots of phone calls from around the world, those wishing me a happy day....and yes, opening lots of presents(smiles)..
and before I forget here is one of my early presents to
the Jewish Princess, my niece Tiffany Goldstein
..as she shares the same Birthday as I
Always present in my daily life-Louis Vuitton items, iPhones, iPads, Cartier Bubinga glasses
and
Seguranças
Mugdha in red....she is like a present...open it up and kiss her(smiles)
She is not doing the Freddie(smiles)
Based on an earlier announcement .....40 models including the Angels will walk the Show.
Models that are rumored to walk are not included and will only be added when confirmed.
This list is what appears to be the entire cast for the show.
couples start this way....and by the way the tats are yuk
and end this way...
and ladies when you are relegated this way.....move on.........
This is a book everyone should read...........it exposes the lies of Global Warming
Twenty-five years after the fall of the Berlin Wall, 8,000 illuminated balloons trace the course of the former border that once separated East and West.
Ameerah Al-Taweel
Her words to live by:
"Throw yourself to the edge that you're always scared of. Try being independent; do it your way. You'll love it."
a tribute to a QUEEN.....Queen Yuna......
The song harmonized with her skating so perfectly that it sounded like Kim was actually singing the song.
gummy bear breast implants
JG MUSINGS
The future is now....so live for today....

Raven
(especially of hair) of a glossy black color
I have a special friend,

Diana Matlaeva

she
is a gorgeous Ukrainian girl, born 18th January, 1989 (25 years old).
she has a proper education in her back
– she studied at the University of international relations and now is working at the national bank of Ukraine.
This is the way to go girls, take notes!
"Loneliness is dangerous. It's addicting
. Once you see how peaceful it is,
you don't wanna deal with people."
perfect match.....of course.....
beau
cosas que amo de Cataluña (y podrían ser muchas más)
Su gastronomía:
sabemos que será pisar Cataluña y comer bien. Podemos hacerlo en plan normalillo o en plan
Ferrán Adriá

o

El Celler de Can Roca

(
gracias, Cataluña por esos genios que nos has dado
Cataluña lo tiene todo, turísticamente hablando.
Tiene
playas y montaña, buen clima, parques naturales, Mediterráneo...
Barcelona:
Su modernidad y su espíritu asociativo:
and in many ways the Catalans are very similar to us Jews(smiles)
Been there done that
thigh gap
no thigh gap
PIERNAS KILOMETRICAS
PALMERAS KILOMETRICAS
Carol Gracias one of the 4,000 + followers of the Tidbits
MONUMENTOS
POLAROIDS
COMP CARDS
Love of the Babushka - Babushka Chic
LOOKS
more tidbits
10 FAVOURITE FASHION OUTFITS
1. LACE DRESS
2. PASTEL PINK
3. ASYMMETRIC AND INTERESTING
4. BALMAIN DRESS
5. MAXI SEE-THROUGH DRESS
6. YELLOW AND LIME ENSEMBLE
7. BUTTON DOWN FRONT DRESS
8. ORANGE MAXI DRESS
9. 50'S SKIRT WITH BLING TOP
10. DOLCE & GABBANA OWL DRESS




It seems as though

models

are privy to a few secrets that mere mortals aren't. Their skin is always slightly more luminescent, their hair thicker and their nails healthier. And if there's one model who possesses all these traits (and more), it's

Adriana Lima

....

but in reality most models when they wake up in the morning sans makeup they are mere mortals.....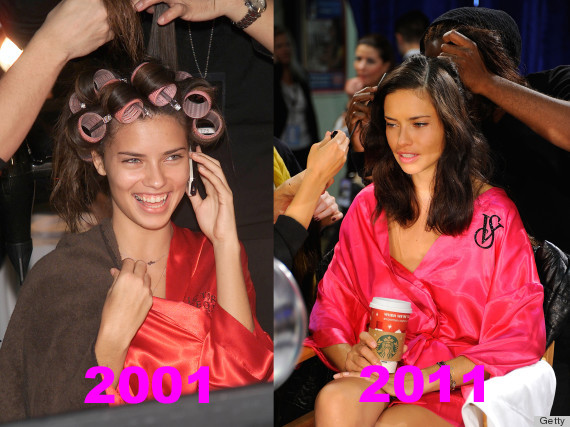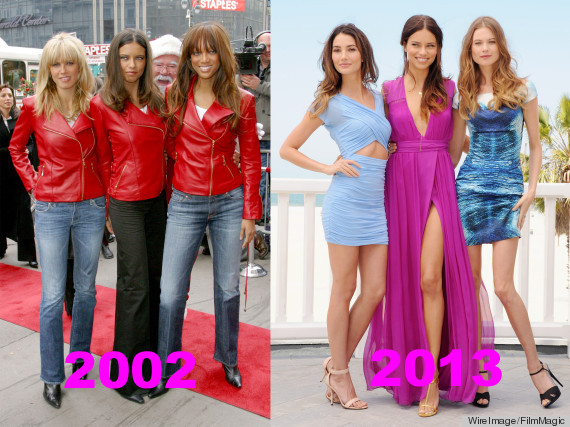 5. She still has the same friends.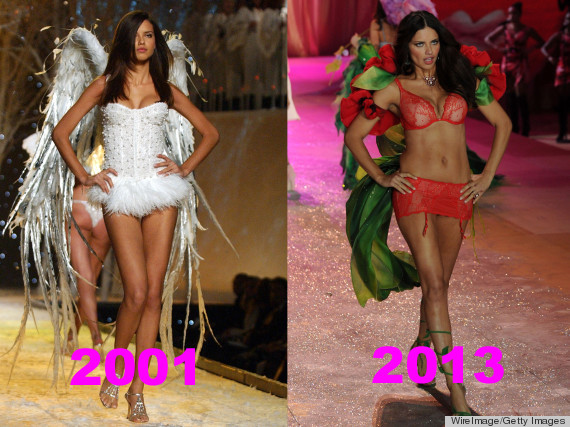 Sheer metallic lacy glam. So casual. Sooo casual. And look at those perfectly defined yet unfussy lips.
G-d
,
CCC
. Seriously.
some of peepy's expensive toys..........
Peepy With Mother'LEE & Ar'Patchara & Ar'Saowanee At Plaza Athenee Bangkok, A Royal Meridien Hotel
colorful idioms used in Japanese. If you're hiding something but accidentally give yourself away, the Japanese would use the phrase 尻尾が出た
shippo ga deta
, meaning "your hidden tail came out from behind you [and gave your secret away]," based on the belief that foxes can take human form, but sometimes their tails stick out behind them and give them away. The paycheck from your first job ever was probably a 雀の涙
suzume no namida
or a "sparrow's tear," e.g. a very small amount, and the phrase ごますり
goma-suri
, meaning "to grind up sesame seeds," is how you express the idea of "brown-nosing" your boss in Japanese. Finally, someone with a "wide face" (顏が広い
kao ga hiroi
) is someone who is well known and influential in a community
Beauty

A

facelift

,

technically known as a

rhytidectomy

(literally,

surgical removal of wrinkles

),

is a type of

cosmetic surgery

procedure used to give a more youthful

appearance. It usually involves the removal of excess facial skin, with or without the tightening of underlying tissues, and the redraping of the

skin

on the

patient

's

face

and

neck

.
and this could be a healthier alternative.........
The fashion icons always share the same taste and style despite the differences in time, geography and culture.
Sheikha Mozah vs
Jackie Kennedy
FASHION MUSINGS
NEWSTAND
MY PARTING SHOTS
and it is amazing how totally in love with herself is Miss Kim..
Spice Girls' 'Wannabe' Named Catchiest Song Ever By New Study
Spice Girls, "Wannabe"
Lou Bega, "Mambo No. 5"
Survivor, "Eye Of The Tiger"
Lady Gaga, "Just Dance"
ABBA, "SOS"
Roy Orbison, "Pretty Woman"
Michael Jackson, "Beat It"
Whitney Houston, "I Will Always Love You"
The Human League, "Don't You Want Me"
Aerosmith, "I Don't Want To Miss A Thing"
Lady Gaga, "Poker Face"
Hanson, "Mmmmbop
Elvis Presley, "It's Now Or Never
Bachman-Turner Overdrive, "You Ain't Seen Nothin' Yet"
Michael Jackson, "Billie Jean"
Culture Club, "Karma Chameleon
Britney Spears, "Baby One More Time"
Elvis Presley, "Devil in Disguise
Boney M., "Rivers of Babylon"
Elton John, "Candle in the Wind"
do you have another one?
Elsa Pataky
La ropa interior es para
quitársela'
If you waited patiently for the Alexander Wang for H&M collaboration to drop. Now, after months of fawning over Instagram sneak peaks and look books, we can finally indulge in all the scuba leggings
CELEBS WEARING ALEXANDER WANG for H&M
Érika Martins

- Lento (Clip Oficial) Participação de Julieta Venegas

American Apparel made in downtown Los Angeles.......sweatshop free........
LOOK: PRAIA EM FORTALEZA
Israel
is known for a lot of things--historic sites, beautiful landscapes, innovative technology...and of course, some stunningly beautiful women.
The Bay Area Loves

Israel