Antes Que Te Vayas Dame Un Beso
Se Que Soñare Con Tu Regreso
A nice coffee to start the day.
What does everyone have planned today?
for those who celebrate it....HAPPY THANKSGIVING.....
I love her comment below and her pic she sent me(smiles)
GORDON GEKKO:
Is his Birthday, so here are some tidbits about him and the movie "Wall Street"
HAPPY BIRTHDAY
GG
"Come on pal, tell me something I don't know, it's my birthday. Surprise me."
"Lunch? Aw, You gotta be kidding. Lunch is for wimps."
financiers
Ivan Boesky and Michael Milken,
the two of whom formed the basis of the movie character Gordon Gekko in "Wall Street."
Heartbeats
Prendi il cuore.
Gettalo oltre l'ostacolo.
Oltre la linea che delimita il confine.
Al di là di tutto.
A cominciare dalla logica, che dove c'è il cuore non serve
I'm just a stomach flu away from my goal weight
Business Denim
Lest I forget Taylor Swift performed wonderfully.......
activité

,

ardeur

,

bouillonnement

,

dynamisme

,

endurance

,

énergie

,

entrain
O que dá quando você junta a modelo mais famosa do mundo com o gatinho mais famoso do mundo?
A capa da Vogue Brasil de Dezembro!!
Choupette, o pet de Karl…
gummy bear breast implants
JG MUSINGS
Bueno, Bonito y Barato no existe. Si quieres lo mejor , tienes que pagar!!!!
I adore stacks of stuff.
- I adore these gorgeous boxes.
- I adore this image , because it's just about the cleverest
stack job I've ever seen.
And of course, I adore
Hermès
I Didn't Want To Kiss U GoodBye!!! ,

BUT I Want To Kiss U GoodNight!!! "Sweet Dream" XXXX
I LOVE BLACK.........
by the way, someone I know has started doing business in the Kingdom, as in KSA or Saudi Arabia......
and he asked me why do they always tell me: Wallahi,
Bukrah, inshallah....the translation could mean, I swear, tomorrow , G-d willing.....but in reality I did not have the heart to tell him,....that you will get payed when they feel like it.....no offence to anyone.....just what I know....or it could be never(smiles)..........
I cannot leave out this word you will hear in KSA and other middle eastern countries...
ma'alesh.
it denote
s
something approximating "Who cares? What's the big deal? So what? Don't take it too seriously."

Kingdom Holding...the Amir, Prince Alwaleed bin Talal, always pays.........
A growing number of people are combining facelift and eyelid procedures to try and fight the signs of ageing. One more time by request....that is how they look like in the morning and sans

maquillage

sin y con maquillaje

This begs

JG's

favorite question

....when you wake up with one of them in the morning....it is fair to say

"Who are you?
On Wall Street, it's Who you know AND What you know....so be on
Goldman Sachs side
....and as
GG
would say "Tell me something I do not know" thus both of your bases are covered.....I rest my case......
"
There is no end. There is no beginning. There is only the infinite passion of life.
"
Que tiempos...por Deus.......!!!!!!
mori-chan kawaii look
Japanese tradition is being cute (kawaii) , humble, earnest and mild-mannered.

I am

not a fan of the typical 'cute' Japanese look.

The Japanese notion of kawaii and sekushii (sexy) is 'long mistaken' 'Real beauty for women comes from the inside. It's a mental thing. It's about sensuality and intelligence.'

I know the concept of trying to stand out in Japan is to be punished or criticized.....but there are other ways to think.......

and for Japan, I am not asking for The Devil Wears Prada attitude

that grooms women to be independent, confident, goal-oriented and glamorous(the western way), instead of conforming to Japanese traditions of being cute, humble, earnest and mild-mannered.....just somewhere in between.....I might have said too much already.....(smiles) Kawaii (かわいい

[kaw͍ai.i]

, Means, "lovable", "cute", or "adorable") is the quality of cuteness in the context of Japanese culture. It has become a prominent aspect of Japanese popular culture, entertainment, clothing, food, toys, personal appearance, behavior, and mannerisms.The noun is Kawaisa (

可愛さ

) (literally, "lovability", "cuteness" or "adorableness"

).

mori-chan -sekushii look.....
been there done that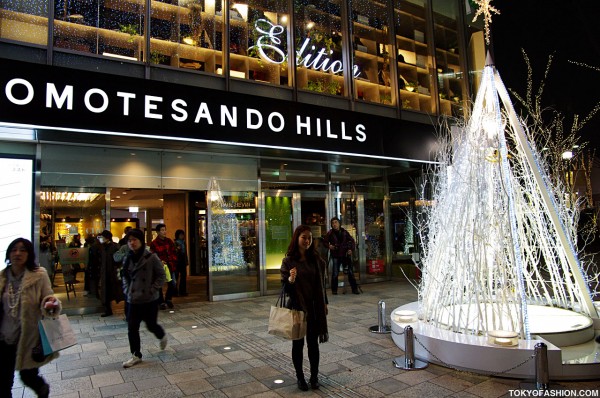 thigh gap
no thigh gap
PIERNAS KILOMETRICAS
PALMERAS KILOMETRICAS
עדי הימלבלוי
one of the 4,000 followers of the Tidbits
MONUMENTOS
LOOKS
more tidbits
GOLD DIGGER
Because she wants to find a husband who has a successful career
Because she hangs out with wealthy people
Because she lets men pay for her
Because she has an expensive taste and enjoys the finer things in life
and so on…
These women are not in to the whole "love shenanagans" the same way other hopeless romantics are
They don't want to necessarily be with a man because of some kind of love story but because they want to have a financially safe environment which they value more than love. That gives them genuine happiness, this form of security.
and less is so much more
"It" girls: Get "tons" of sleep, entertain "constantly," and "be yourself." Oh, and this: "When you're trying on clothes, look at yourself sitting down and look at your reflection from the back side."
I love her all black look but with brown boots she would look more CHIC!!!
FASHION MUSINGS
NEWSTAND
Turban shoot (no doubt an homaage to the glorious Sheikha Mozah!) in L'Officiel Levant!
In the modelling world...the European modelling world this pic of Mugdha would be considered too fat....in India she is called gorgeous leggy Mugdha.....quite a contrast....
believe it or not .......one of my favorite places in KSA.....Kingdom Centre not so shabby or the Amir's palace but really I love this.............
al-Khobar or al-Khubar; Arabic: الخبر)
and there is no place in the world that makes Churros con Chocolate like
España with Mejico a
close second.....
Caffe all'italiana
Here is an example how class and good manners have been lost over the years.....I will take Roy Orbinson anytime.
LOOK: PRAIA EM FORTALEZa
Hatikva6 - the most Israeli
התקווה 6 - הכי ישראלי (קליפ רשמי)
to my blog.
© Miscellaneous Tidbits 5775