שבוע טוב
Shavua Tov and Chodesh Tov!
May this week be a good one for all
Am Yisrael
and may we hear good news.
modestia parte this is one of the best posts!!!!!
When you go to an exclusive restaurant you should always dress up. Jeans or mini dress is not considered appropriate dressing. Make sure clothes are ironed and have a good fit.

Okay look now. She seems to be saying - I am

Lady Lee

of the rising sun. Lacquered hair, lacquered face, lacquered lips, lacquered nails, polished bling. Do I need to alert you to the fact that the only thing that keeps my skin youthful and smooth is to wear a jet cloth of the finest velvet from time to time? Do I need to tell you that I will top it with a necklace the size of my gardener's family home? No. Because I'm

Lady Lee

and you already know that, plebe

Sophie Strobele & Svetlana Zakharova

in Believe The Hype for Russh


She should retire......
There hardly needs to be an introduction for Vogue US Editor

Anna Wintour

. She's even been portrayed as the "Devil" in the fiction film The Devil Wears Prada and she's nicknamed the 'Ice Queen'. I think if Mubarak can give up his post as president of Egypt for the last hundred years, so should she

. Plus she's not even American!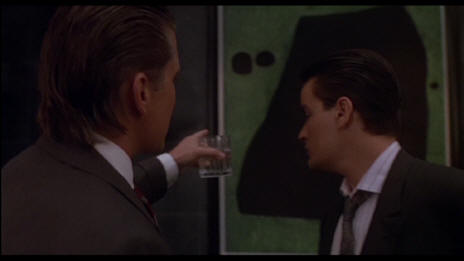 Gordon Gekko:
This painting here? I bought it ten years ago for sixty thousand dollars, I could sell it today for six hundred thousand dollars
. The illusion has become real
, and the more real it becomes, the more desperately they want it.
Capitalism at it's finest.
me gusta mucho este video.....y ella es una fiel seguidora de los tidbits.....she is an avid follower
of the Tidbits
"Trigueña
"
a Miami 101 Tutorial
— a very local term.
Freezy means fake.
It derives from the local Creole culture. This is very Miami, and only locals know it.
Como va
means "How's it going?" and almost sounds like
Ça va
? I like this one the best.
Best beach…
Best Miami escape…
One thing you can get in Miami that you can't get anywhere else…


One stereotype about Miami I'd like to correct…
MONUMENTOS
POLAROIDS
COMP CARDS
Love of the Babushka - Babushka Chic
LOOKS
MORE TIDBITS
Ana Ewers pics in the Pirelli Calendar 2015 were some of the best..........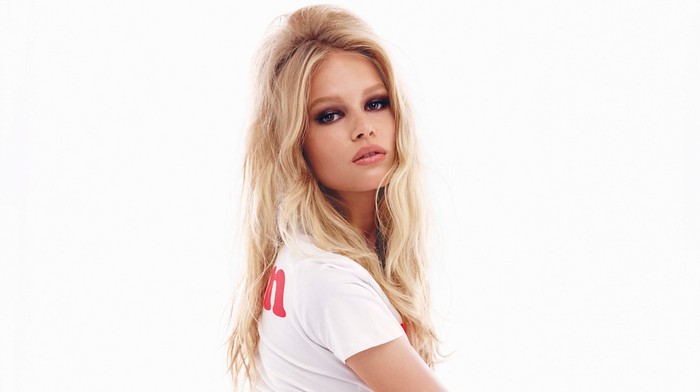 BEAUTY PROFILE
I believe Viktoria has a naturally beautiful body which only requires daily maintenance. She claims to be able to eat whatever she wants, but keeps it strict to not eat after 18:00.
As to exercise, she does cardio 7 days a week for 30 min – running usually – and that's it. Nothing else on the gym agenda.
Ulyana's the real deal for being a Russian trendsetter and she's one the most high-profile figures of the so called Russian Fashion Pack, who are also called
The Russian Mafia
or the
Czarinas
.
Ulyana's style embodies an old-world feminine charm with an ode to all things vintage, sophisticated and elegant. She's also a prominent Russian (Haute Couture) fashion designer.
A year old photo. Yet still awesome.
— at Natalia Vodianova's Love Ball.
BEAUTY
there is a new approach – a technique called

lipomodelling

, which restructures the face from within, tackling deeper tissues.
Lipomodelling involves the removal of fat from another part of the body, such as around the hips.
The fat is refined – separating it from liquid or oil from ruptured fat cells.
A cannula about 1mm in diameter then deposits tiny particles in tunnels within the tissue, creating layers of new tissue.
These have to take as a graft within the face – establishing circulation from around the tissue to become a viable part of the structure of the face.
They don't dissipate or move so there is less need for repeat procedures. It looks and feels totally natural
You must have noticed how some celebrities just do not age.
Você já deve ter reparado como
algumas celebridades simplesmente não envelhecem
.
And of course they can maintain with the expensive scalpel of the best Doctors....the injections, the dermatologist creams and potions......nothing wrong with that if the look is natural...
..
some of the best, some of the chic and some of the beautiful in the world
Sheikha Mozah was spotted on the street of New York
in her casual clothes and I have to admit it is very different than her usual haute couture style, she looks just like a normal New Yorker.
And i wonder where are the bodyguards???? I have
never seen her without them????
FASHION MUSINGS
NEWSTAND
MY PARTING SHOTS
HRH Prince Alwaleed Bin Talal Bin Abdulaziz Alsaud,
Chairman of Kingdom Holding Company (KHC), has been ranked number one for 6 Consecutive years in Middle East's Magazine's 2014 list of the World's 50 Most Influential Arabs.
Little Black Party Dress
Harper's Bazaar Australia December 2014
Photographer: Simon Upton
Stylist: Trevor Stones
Hair: Sophie Roberts
Makeup: Kellie Stratton
Manicure: Fiona Hay
Model: Bambi Northwood-Blyth
[...]
Face Proportions....exact proportions
In studio all day with your favorite VS Model Adriana Lima!! Even more beautiful inside then she is out !!!
Cintura fina quadril largo
LOOK: PRAIA EM FORTALEZA