To whom it may concern(smiles)
(
ani ohev otach
)
אני
אוהב
אותך
Things I wanted you to know -
JG
: some thoughts and actions to think about, and you should
"In the end,
it's not going to matter how many breaths you took
Nous rions
Plus rien ne compte
Sauf nos désirs.
It's hard to believe the Italians used to be the Romans.....
I wonder if she means me or the palm trees(smiles)
J'ADORE Dior
And other things that rhyme with Dior.
The ISU
Grand Prix
2014 - 15 without Yuna Kim and Asada Mao does not
seem exciting..........they are sorely missed....
THE FIRST TRUE AMERICAN LUXURY BRAND "JUDITH LEIBER" IS A NAME SYNONYMOUS WITH ELEGANCE, STYLE, AND SOPHISTICATION. FOR MORE THAN FIFTY YEARS, JUDITH LEIBER'S INCOMPARABLE EVENING BAGS AND CRYSTAL MINAUDIÈRES HAVE BEEN RECOGNIZED WORLDWIDE FOR THEIR METICULOUS ATTENTION TO DETAIL AND FLAWLESS HANDCRAFTSMANSHIP. MINAUDIÈRES FROM THE COLLECTION ARE PART OF THE PERMANENT DESIGN ARCHIVES OF PREMIER MUSEUMS ACROSS THE GLOBE, AND NEARLY EVERY FIRST LADY DATING BACK TO 1953 HAS CARRIED CUSTOM-MADE JUDITH LEIBER BAGS TO THE U.S. PRESIDENTIAL INAUGURATION CEREMONIES. AN ICONIC COUTURE BRAND WITH A RICH HISTORY, JUDITH LEIBER IS CURRENTLY UNDER THE CREATIVE DIRECTION OF CFDA MEMBER JANA MATHESON. AN INDUSTRY AWARD WINNER, MS. MATHESON IS CHARGED WITH PROVIDING A NEW VISION FOR THE JUDITH LEIBER BRAND WHILE RETAINING ITS TRADITIONALLY WHIMSICAL
Etam Lingerie
the original one
and the 2014 version
gummy bear breast implants
JG

MUSINGS

"

bien sûr

!"





" And I'm not talking about a $400,000 a year working Wall Street stiff flying first class and being comfortable" I am talking about liquid.

Rich enough to have your own jet.

Rich enough not to waste time.

Fifty, a hundred million dollars, buddy.

A player. Or nothing"

Polina Kitsenko, Elena Perminova, Natalia Vodianova, Ulyana Sergeenko, Vika Gazinskaya and Mira Duma
The Power of the Red Cartier Box........Cartier sends me
"Read as much as you can. Nothing will help you as much as reading
Last person you kissed/kissed you? I mean kiss kiss
?a
kiss with strawberries flavor(smiles) and yes, they are.
And in Italia I like how they put lemon or lime to eat them...is nice too....
eat a salad before you eat the fries.......
Je vis très bien avec moi même
, c'est un ménage qui tient. ..
Been there done that
thigh gap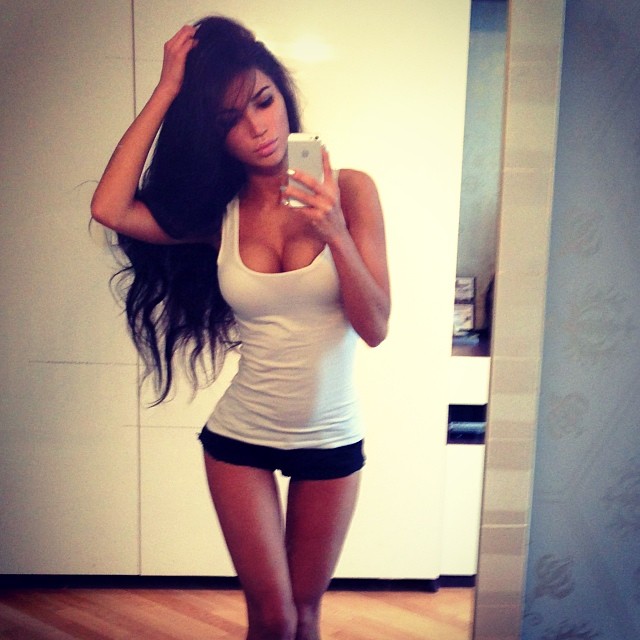 no thigh gap
PIERNAS KILOMETRICAS
PALMERAS KILOMETRICAS
Margaret Zhang one of the 4,000 + followers of the Tidbits
MONUMENTOS
POLAROIDS
COMP CARDS
IT Girl:
Natasha Goldenberg
Claire Courtin-Clarins wears a Valentino dress, Dr. Martins boots, and an Azzedine Alaïa clutch.

Everything from the constipation all Japanese women(is the rice) seem cursed with to referring to anything related to sex with the letter "H" (ecchi) are generally discussed using roundabout phrases. Death is something rarely mentioned directly, and when Nitroplus music producer Shingo Minamino was tragically killed in a random knife attack in Osaka in 2012, the phrase

帰らぬ人となった

kaeranu hito to natta ("he became a person who would never return home again") was used. Sometimes when you go to ride a train in Tokyo you find that the lines have all stopped, due to a 人身事故 jinshin-jiko or "an accident involving physical injury," which is a polite way of saying a troubled individual decided to opt out of the rest of his life by jumping in front of a train.

A woman's monthly period is also something rarely discussed directly, instead using the word 生理 seiri, which actually means "biology," or with colorful phrases like 旗日 hatabi ("flag day"), which is obvious if you look at a Japanese flag.

Women who grew up in the 1990s have another interesting euphemism for this: Sailor Moon's Day, the day when Sailor Moon comes for a visit
BEAUTY
Forget 'The Rachel.' New York and Miami women are now shelling out big bucks for celebrity

brow implants like 'The Megan'.
In Miami,

Dr Jeffrey Epstein

is the master of this procedure.......
some of the best, some of the chic and some of the beautiful in the world
FASHION MUSINGS
NEWSTAND
MY PARTING SHOTS
Pirelli Calendar 2015 (51st edition)
Photographer: Steven Meisel
Fashion Editor: Carine Roitfeld
Hair: Guido Palau
Makeup: Pat McGrath
Model: Gigi Hadid, Joan Smalls, Adriana Lima, Raquel Zimmerman, Natalia Vodianova, Isabeli Fontana, Sasha Luss, Anna Ewers, Carolyn Murphy, Cameron Russell, Karen Elson, Candice Huffine