MY TIDBITS
Things I
wanted you to know -
JG
:
some
thoughts
and
actions
to
think
about
,
and
you
should
"YOU KNOW A MOMENT IS IMPORTANT WHEN IT IS MAKING YOUR MIND GO NUMB WITH BEAUTY." ~
FRIEDRICH NIETZSCHE
Think like a diva, act like a diva, dress like a diva!
FASHION" IS A STATEMENT , NOT A STYLE. "FASHION" DOES NOT HAVE TO BE WORN CASUALLY , NOR OUTSIDE THE RUNWAY. "FASHION" IS FIT FOR ALL SIZES FOR ALL PEOPLE OF ALL AGES. "FASHION" IS AN ART OF PERSONAL SELF-EXPRESSION , NOT AN EXCUSE TO BE PRETTY , POPULAR AND CHARISMATIC.
LADY 'LEE & MR'PEEPY "JUST ENJOY LIFE"

WHO IS ACTUALLY A GOLD DIGGER?

People seem to have various definitions of it. For some, a girl is a gold digger just because she hangs around rich people, for others she is a gold digger if she doesn't split the dinner bill when she is out on a date. I think as a general rule, the word gold digger means someone who is interested in meeting a wealthy man so that she can benefit from him.


El fanatismo por la belleza que domina las redes sociales ha creado una tendencia que me encanta

:

la pasión por las cejas gruesas, delineadas

y perfectamente depiladas.

La época en la que una ceja fina y súper arqueada era lo más sexy ha quedado atrás, muy atrás.

Beauty fanaticism that dominates social networks has created a trend that I love:

the passion for thick, perfectly delineated and plucked eyebrows.

The time when a thin and super arched eyebrow was the hottest, has been left behind, far behind.


" One of m

y favorite stores in Paris is

Colette

,"

"I actually think it's one of the best stores in the world. It's a place that you go, even if you don't want to buy anything, just to see the people who are there."




You cannot go to Paris and not go take a look at Colette. I think they're doing an amazing job at capturing what's cool right now, better than any magazine. Colette is amazing for everything but their jewelry and book selection is very special. It's very eclectic. You go there and come out with a

pair of sneakers or a Dior jacket.
I like when women wear a men's Rolex Day-Date President Watch
Blanco o Negro??????
La beauté physique, comme tout le reste, c'est toujours cette bonne vieille histoire du verre à moitié plein/vide
: il suffit de se concentrer sur le positif pour éliminer le négatif.
Beauty is not...
Esoteric
Ethereal
In the eye of the beholder
Definable
Identifiable
Consistently Reproducible
thigh gap
mini thigh gap
no thigh gap
PIERNAS KILOMETRICAS
PALMERAS KILOMETRICAS
MONUMENTOS
POLAROIDS
COMP CARDS

more tidbits
Ce que j'aime en ce moment



some of my favorite things, people....places
Secrets of a Miss Universe you will not read or find anyplace....
The day of the final was a problem. Zuleyka had oily hair and she had prepared a dry shampoo backstage . As she climbed positions and was among the finalists, some of her competitors became angry and hid her shampoo. While her advisers became hysterical looking for the shampoo, Zuleyka combed back her hair using hair gel, and went on stage ready to shine brighter than ever. And won.
Once the goal was achieved , something happened that is usual: Zuleyka gained a few kilos. A great example of what happens on the rebound. To go so long without eating carbohydrates (something dangerous and inadvisable), she gained a lot of weight when he went back to eating normally.

That's right, Irina Shayk. And not just because she's Russian. She's unreal. Like stop it, Irina!
️️️️️️️️️️️️️ "LONDON & PARIS CALLING!!!" ️️️ THE BEST STORIES ARE FOUND BETWEEN THE PAGES OF A PASSPORT. 😎 MR'PEEPY "
"HOME ALONE PEEPY Signature" By MR'PEEPY VS
"กรุบกริบกรุบกริบ กับแหนนะจ๊ะ" By Madame'NARE VS
"The Poll ETC
No, you'll probably never be called to testify about the contents of that bikini top. But sometimes, and especially on the beach in the summer, you just can't help but wonder: are they or aren't they?
some of the best, some of the chic and some of the beautiful in the world!!!!
"Les
Plus Dorés" - "the most golden
HH Sheikha Mozah bint Nasser Al Missned
Fashion tip from Sheikha Mozah: Necklace ~!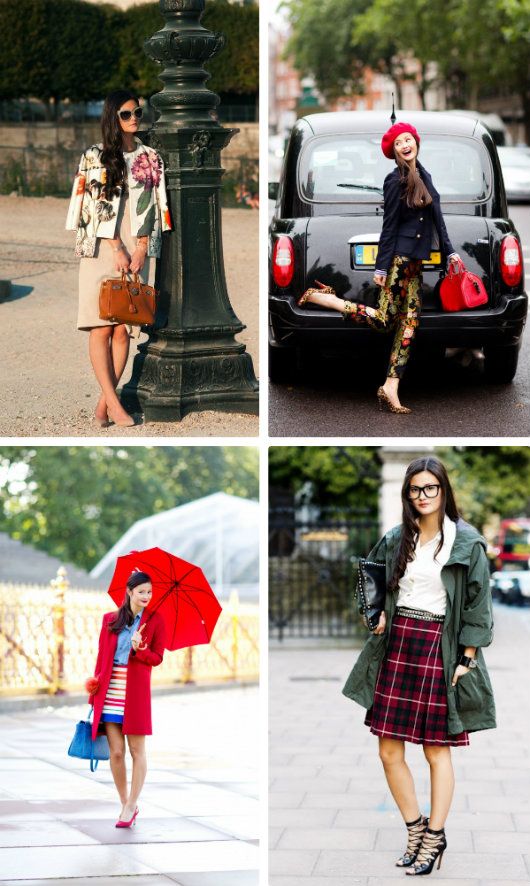 I totally agree with both of them...
Russian President Vladimir Putin Claims that Global Warming is a "Fraud"
Place des Vosges:
The Place des Vosges is the oldest planned square in Paris and one of the finest in the city. It is located in the Marais district, and it straddles the dividing-line between the 3rd and 4th arrondissements of Paris
Ekaterina II of Russia
was born Princess Sophia Augusta Fredericka, and if you want to get your inner historian on, her full German name was
Sophie Friederike Auguste von Anhalt-Zerbst-Dornburg.
As for the English speaking world, she's simply known as

Catherine the Great.
"The ice cube therapy

can help minimize pores and control the oil production, it also can prevent premature aging and the appearance of wrinkles. Regular use of ice cubes will give your face fresh and healthy glow, so that you'll look gorgeous, even with no make up
Only Fat Women Hate Skinny Models, Karl Lagerfeld Says
BCBGMAXAZRIA faux fur coat // Malorie Urbanovitch FW15 dress // Malorie Urbanovitch socks // TOMS suede fringe boots // TOMS Jarrett sunglasses // Prada clutch from Haute Classics Writing down wishes to be tucked in the cracks of the

Kotel

. In hope that

Hashem

fulfills their dreams. They deserve it.