גְּמַר חֲתִימָה טוֹבָה



G'mar Chatimah Tova

Literally: A good final sealing
Idiomatically: May you be inscribed (in the Book of Life) for Good





Shabbos Yom Kippur
"Oggi sono lucido come se non esistessi. Il mio pensiero è evidente come uno scheletro, senza gli stracci carnali dell'illusione di esprimere. E queste considerazioni non sono nate da niente: o almeno da nessuna cosa per lo meno che sieda nella platea della mia coscienza.
Vivere è non pensare."
Things I wanted you to know -
JG
: some thoughts and actions to think about, and you should
To those who are fasting I wish an easy and meaningful fast.
May we all be inscribed in the Book of Life.

I wanted to do this post before

Yom Kippur

and since I was feeling inspired I was able to finish it...I hope you like it. And thanks to all those who send me adorable messages and continue to follow the

tidbits

.:)



A Debt of Gratitude
Yom Kippur begins at sundown today and ends when three stars are seen in the sky tomorrow evening.
To those of you who fast, your humble servant wishes you a
Tzom Kal (Easy fast), and a G'mar Chatima Tovah!!
Yom Kippur

2014 begins in the evening of

and ends in the evening of
Zen
It's better to be doing nothing than to be busy doing nothing
Zen Masters
Some norms:
Don't smoke.
Smoking is no longer considered glamorous–that is soooo
DEMODE!!!and so unhealthy, it will kill you!!!!and stay away from second hand smoke for it is worse than smoking itself!!!
Speaking of coffee, you must drink Macchiatos.
Glamorous people do not drink coffee with milk and sugar!!!Really(smiles)
Drink a ton of
Evian water in a crystal bottle and crystal glass
Sugar is evil.
Try to look Long, Lean, & Luxe
I have a feeling that if you are stylish you may find your new bag at
Vuitton......and those boots...the color is fantastic.
Never plastic always crystal or porcelain............
Claire Courtin Clarins Wears Insane Shoes
Okay. Keep it simple, cool skirt, deliciously red inappropriately large bag (never in a bad way), CHECK OUT THE FLUFFY MINK CUFFS AROUND MY ANKLES, sparkly sparkly thin straps. And with all the insouciance in the world. Got to love her.
never enough Gisele...........
I love canary diamonds....you will not find this anywhere.....righ click and
press play and you will really see it much better...
Daphne's breakfast and makeup.......
yesterday I got a pleasant surprise via UPS..
...I received a package containing
the new iPad not yet out to the public..
..a
nd more surprising is in GOLD
Gummy Bear Breast Implants
JG MUSINGS
Sorry PETA but I love real FUR!!!!
Books

are the perfect entertainment; no commercials, no batteries, hours of enjoyment for each dollar spent. What I wonder is why everybody doesn't carry a book around for those inevitable dead spots in life.
along came the game changer tiny trunk—
the Petite-Malle
—let's just say my Black Amex statements went from zero to 100, real quick.

A very good plastic surgeon,

can literally take someone who is a 6 and make them a 9.

Do you know how empowering that is????
"Envejecer es más difícil para la mujer"





Liberals vilify Wall Street

yet embrace fashion & movie industries. We're not the ones w/slave labor and casting couches.


Age?

Never ask the age to a woman!

And I will say that many women as they get into their late thirties and early forties think that having bigger breasts makes the day....and I think the opposite....but as always, I respect everyone's choices as long as it does not affect me.
Color Black...King Fahd Causeway...Al Khobar....Graziano's-Coral Gables....Megan Young...Makati....Aman Resorts
....
Kfar Shmaryahu
....
Bodour Al Hilali
....
Jean Paul Gaultier
...
iPad Air....The Best Or Nothing.....il Pellicano....Combarro....Park Hyatt-The Rocks....Azzam....
Eyal Golan.....Turner Classic Movies....Giorgio Armani...
have a macchiato alone or with someone you like.....

Thigh Gap

No Thigh Gap
PIERNAS KILOMETRICAS
PALMERAS KILOMETRICAS
MONUMENTOS
PO
LAROIDS
COMP CARDS
LOOKS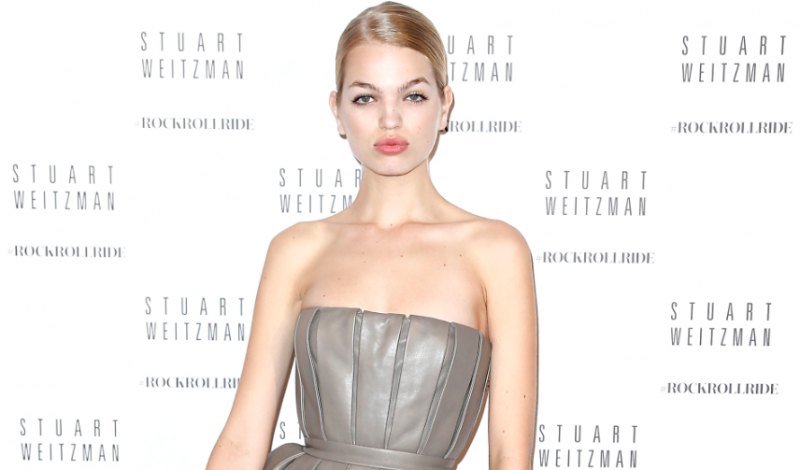 more tidbits
OLESYA MALINSKAYA HAs A FASHION BRAND CALLED "OLESYA MALINSKAYA FASHION HOUSE".
Why Tweed is the HOTTEST thing to wear for Fall & Winter!
Chic must have items............
Celine Luggage Tote
CELINE TRAPEZE HANDBAG
CHRISTIAN LOUBOUTIN HEELS
CHRISTIAN LOUBOUTIN CATACLOU WEDGE
DIOR DIORISSIMO HAND BAG
LADY DIOR
FLOWERS
GIVENCHY FOLD OVER BOOTS
HERMÈS BIRKIN BAG
HERMÈS TWILLY WRAPPED BIRKIN BAG
LOUIS VUITTON SCARF
The adventures of Peepy and Lady Lee (ABL)
a little take on Japan-
日本,
Botox
Dr. Rian A. Maercks
is
a talented innovator in the world of plastic surgery. There are few corners of the field that are not on the forefront of his mind as ripe for innovation and improvement. Dr. Maercks is perhaps best known for two things, his "Cold-Subfascial Breast Augmentation" and his amazing ability to create natural appearing beauty in the face. It is the latter that has led him over the years to coin the term "Aesthetic Facial Balancing."
FASHION MUSINGS
NEWSTAND
MY PARTING SHOTS
Honestly, I was shocked when I saw floral prints at Céline,
almost as shocked as spying Anna Dello Russo in basic black. It's nice to be surprised.
Giovanna Battaglia Likes Her Dolce With a Side of Leopard Hat
look by Dolce & Gabbana
PLAYLIST: FROM THE RUNWAY #2
International Coffee Day
Yesterday at about 8am in the morning, illy issimo took over Downtown Miami
with their truck and group of five beautiful baristas. It was a "Little Italy" of sorts for commuters heading to work that passed by the truck's outpost off of Biscayne Boulevard and for commuters hoping on and off the Metro Mover station that was nearby.
When I say the brand name, "
Boden
," what do you think of? Most likely you'll draw images of brightly coloured catalogues, genuine model smiles, bold prints and happy days. Boden is a brand that loves to be loved. But they are anything but a brand that sits back and waits for the love to flood in. I can quite genuinely declare that I have never met a fashion house that works harder to satisfy their clientele. But let me back up a step here.
American Apparel made in downtown Los Angeles....sweatshop free
In Israel the streets will be empty on Yom Kippur.......
The native name of Israel is Yisrae'el
I am ...Israel is Israel...this blog is the truth as the world and life is.....
All the content is the property of Miscellaneous Tidbits 5775, unless otherwise stated
. I am happy
for excerpts and links to be used with or without credit to my blog.
© Miscellaneous Tidbits 5775