Fabulous, any better would be a sin is a
®
Registered Trademark that
belongs to me..............so if you use it you must pay me(smiles)....
MY TIDBITS
Things I wanted you to know -
JG
: some thoughts and actions to think about, and you should
I want to start by thanking all the sponsors of the Tidbits....there are more lining up
so i appreciate the confidence shown for this blog......and of course, without the followers
and to those who read the tidbits but do not follow this would not be possible.....
and it is a very impressive list of sponsors........
I want to wish you all a belated and happy holidays (as today is the Russian Orthodox Christmas)
GWYNETH PALTROW: CARA LAVADA, CARA PINTADA...
a Lace Detail
Bon, désolée, mais je vais faire ma Française chauviniste pour une fois…
Je sais, je sais… en général, j'évite, mais bon, j'aimerais quand même dire une chose :
les Françaises ont vraiment le chic pour s'approprier le vestiaire masculin.
Le top, c'est que maintenant, cette tendance dépasse largement les frontières de la France et que je vois un peu partout des femmes élégantes qui ont adopté le blazer tout en restant hyper féminines ! Comme Laura et ce petit détail de dentelle sous son blazer. C'est vraiment une de mes façons préférées de porter la veste, je trouve ça hyper sexy et ça adoucit un look. Donc oui à la lingerie pendant la journée (mais exclusivement sous une veste hahahah).
Et vous, vous aimez porter de la lingerie qui se voit pendant la journée ? Et sinon, le blazer, vous l'accessoirisez comment ?
same same.....chic chic.......
LSD OTT OTK OMG
If you did not understand any but the last of the above acronyms then that is telling of your need to bone up on your simple fashion terms.
LSD = Lauren Santo Domingo
OTT= Over the Top
OTK= Over the Knee (if ref. to boots)
OMG= ...seriously?
PD
only the plastic cup did not send me.......
2014 was the year of "Bailando" and its various versions. The spanish and the "spanglish" version.
The song catapulted to worldwide success with its addictive chorus, sultry percussion and instrumentation, and a perfect gel of all these international artists in one single track.
The song end up being #38 on Billboard's year-end Hot 100 Singles list,
but it most definitely hit number one here in Miami
with non-stop support from Y100, Power 96 and the newly founded 97.3.
Plus, the video was shot in Santo Domingo, Dominican Republic…twice actually. Meaning, the original spanish version was shot and then Enrique brought back the whole gang back to D.R. to reshoot Sean Paul's parts with the rest of the crew as well.
gummy bear breasts implants



JG MUSINGS
Fashion charms me like the turquoise and emerald reflections of the Mediterranean Sea and fascinates me like an elderly classy lady, elegant and polished for a lifetime.
La moda mi ammalia come i riflessi color turchese e smeraldo del Mar Mediterraneo e mi affascina come un'anziana signora di classe, elegante e curata da una vita.
remember no plastic cup....ask for ceramic cup.....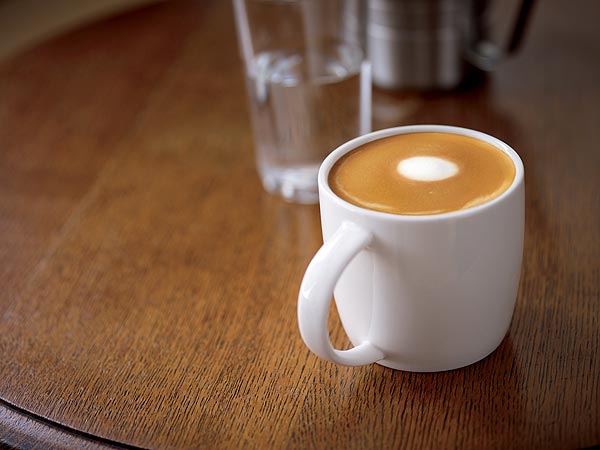 Okay, so the Flat White
— the coffee giant's latest addition to its permanent menu — is slightly more complicated. Previously only available at
Starbucks in the UK and Australia,
the drink is made with two ristretto espresso shots — meaning they're more concentrated than traditional shots, so they deliver a sweeter, more intense flavor — topped with "microfoam" and swirled into a latte art dot topping.
Never gets old
Ulyana
, never gets old.
a look back at Signora Prada and her fabulous designs...............


The name is an oxymoron but, unlike the most part of the oxymora that are impossible and infeasible by nature, in this case the two antithetical concepts of baroque and minimal were mixed up together in the marvellous

Minimal Baroque

sunglasses of Prada.

They are so cool thanks to the round and big lens and thanks to the rococo curl that creates a harmonious discontinuity in the curved arm. Innovative in their originality, eccentric in their design, antithetical in their name, they are also chic.






Fūrinkazan

(

風林火山

)

,

literally "Wind, Forest, Fire, Mountain", is a popularized version of the

battle standard

used by the

Sengoku period

daimyo

Takeda Shingen

. The banner quoted four phrases from

Sun Tzu

's

The Art of War

:

"as swift as wind, as silent as forest, as fierce as fire, as unshakeable as mountain."




been there done that
thigh gap



mini thigh gap



no thigh gap
PIERNAS KILOMETRICAS
PALMERAS KILOMETRICAS
Irina Nikolaeva one of the 4,000 + followers of the Tidbits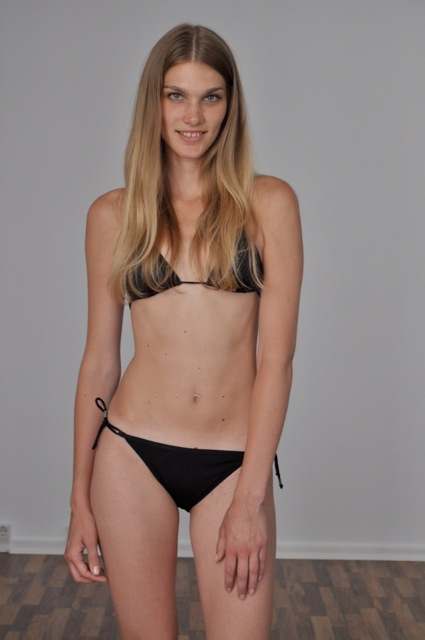 MONUMENTOS
POLAROIDS

COMP CARDS
Love of the Babushka.......Babushka Chic
LOOKS



These are official images released today. They seem as if they're of scan quality, and over saturated.
She's beautiful, charismatic, cute, nice and sexy: perfect for Victoria's Secret
She's angolan and portuguese model
What you think?
No other designer could pull together Annie Leibovitz, Bruce Weber and Juergen Teller (Camilla Lowther Management) for one campaign,
but Nicolas Ghesquière does it for the second season in a row with the Series 2 campaign for Louis Vuitton.
Ghesquière's streetwise spring collection built on the ideas he laid out in his first collection for the brand and the triple-header campaign does the same for Vuitton's visual identity. With longtime muse (and former model) Jennifer Connelly leading the pack, Ghesquière focuses on women whose innate cool meshes well with the laid back look he's been building at Vuitton. Models Marte Mei van Haaster, Rianne van Rompaey, Daphne Simons, Jean Campbell and Freja Beha Erichsen serve as stars and bring with them a sense of youthful chic. With locations ranging from an art-filled Parisian townhouse to the top of an unfinished Manhattan skyscraper the eclectic images from Weber, Liebovitz and Weber make for a flawless campaign.
If you ask a lot of people: "What is the first thing you imagine when you hear Russia", a huge pile of answers will be certainly
"
Beautiful Russian women
"
. It is well known fact that a lot of Russian models are shining with their beauty around the world. From time to time Russian models become faces of fashion brands and arise on the covers of the fashion magazines.
Maria Sharapova – is a perfect example of "Russian beauty"
. First of all, Mariya is one of the greates Russian sportsman – the WTA has ranked Sharapova World No. 1 in singles on five separate occasions, for a total of 21 weeks. Second – she is very beautiful Russian model. Maria was born in a small Russian city – Nyagan – and became one of the most well-known Russian woman in modern history.
Who can make a scrunchie look good? CCC can!
The adventures of Peepy and Lady Lee..........
a little take on Japan-日本,
Japan, of course, is one of the most homogenous countries on Earth,
with 97% of people believing themselves to be of the same genetic Yamato Japanese stock as everyone else. In reality there's plenty of Chinese, Korean, Mongolian, Russian, Ainu, Okinawan sloshing around in the veins of modern Japan, though by unwritten social compact Japanese agree to never "see" such minor differences in each other. (This is known as the Myth of Japanese Uniformity, and it's a big reason why Japan seems to be such a harmonious place.)
BEAUTY
The best nose jobs aren't those that change a person's whole look or even change the structure of the nose itself. Instead, successful rhinoplasty will use the same basic shape and contours of a nose to enhance it.
This will then improve the whole look of the face. Have you ever looked at someone and thought "there is just something different about her and she looks amazing" but you were unable to pinpoint what that "different" thing was? This is a sign of a good nose job, and Salma Hayek is a great example of it.
some of the best, some of the chic and some of the beautiful in the world!!!!
"Les
Plus Dorés" - "the most golden
HH Sheikha Mozah bint Nasser Al Missned
What do Sheikha Mozah and Angelina Jolie have in common? Their love for Ralph & Russo couture, and they both had the same gown. Angelina and Sheikha Mozah was wearing Ralph & Russo
silk-cashmere herringbone tailored pencil gown with pleated neckline and matching belt. Jolie had it in grey and Mozah had it in blue, both ladies look amazing. I dont know who wore it first, but in this case both of the them are winners. Another fashion dress-off might be on the way if they keep choosing the same gown.

NEWSTAND







MY PARTING SHOTS
The book which will be published by Assouline on October 28, 2014 is an "invitation into his refined world of graceful and cultured living. The remarkable collection of table settings and objets d'art housed in his five residences, in Gstaad, London, Rome, New York, and Paris, as well as on his yacht, evoke the grandeur in which he lives and are presented in this first-ever edition with photographs by Oberto Gili. Recipes by Mr. Garavani's personal chefs are also included and bring readers one step closer to discovering his extraordinary surroundings." At $150
darlings........think about this..........
In her second collection for Sonia Rykiel, Julie de Libran focused on the label's history of making clothes that epitomize effortless Parisian chic. The frayed-edge denim reminds me of an amazing resort collection de Libran designed while at Louis Vuitton.
An Izba
is actually a cabin in the woods, but in times when peasants were still around that was actually common for them to live in, so Izba's are either homes or cabins- and in a way,
related to the dacha.
A
dacha
is a seasonal or year-round second home,
often located in the exurbs of Russian and other post-Soviet cities. A cottage (коттедж, kottedzh) or shack ...
San Andres-3



"When a woman lights the Shabbat candles with joy in her heart, she brings peace into the world, health and happiness to her family and is blessed with children who brighten the world.....
- Quarantotto ore per riposarsi e coltivare le proprie passioni, rigenerando mente e corpo attraverso quell'insieme di attività specchio di una condizione mentale definita
otium
dagli antichi Romani. Buon fine settimana!
The native name of Israel is Yisrae'el
I am ...

Israel is Israel..

.this blog is the truth as the world and life is.....
All the content is the property of Miscellaneous Tidbits 5775, unless otherwise stated
.
I am happy
for excerpts and links to be used with or without credit
to my blog.
© Miscellaneous Tidbits 5775