️👭
️ "A Strong Friendship Doesn't Need Daily Conversation , Doesn't Always Need Togetherness. As Long As The Relationship Lives In The Heart , True Friends Will Never Part."




There has been an emphasis on the

Miss Universe coverage here on the Tidbits

but it is not everyday that you have all the world beauties all in one place so bear with me..... it is only a few more days(smiles).....I love it....but not enamored that the girls are at Doral would have been much better in Miami Beach......

but I know Donald Trump owns

Doral so he needs to showcase it.......... You must try this....you should.......... words I dislike
Antisemitism (also spelled anti-semitism or anti-Semitism) Global Warming ie....climate change
Ruined Words
Love
Art[ist]
Les rois du monde vivent au sommet
Ils ont la plus belle vue mais y'a un mais
Ils ne savent pas ce qu'on pense d'eux en bas
Ils ne savent pas qu'ici c'est nous les rois
Models' bodies are a wonder to behold, but getting into runway shape is a no-nonsense–and not very fun–business.
I love them......"chignons"
"chignon" - it would be difficult to find a chignon much better than this one...oh la la.....



BEHIND THE SCENES PHOTOS

Miss Universe If you ever plan on wearing a fur hat, :this is the season girls....
gummy bear breast implants
GORDON GEKKO

-WALL STREET
"I look at a hundred deals a day.
I choose one."
there is nothing like many daily showers ....and with all this jet streams is more
revitalizing
this beautiful present...gift... came from the Kingdom...from KSA if you wish
. شكرا لك
While on the subject of beautiful girls.....I have a dear friend...a Brasileira that lives in Jardins - São Paulo...
.yes rich too(rsrs)
We speak often and she is a really a good singer too....she likes for me to send her music that I listen to and she calls me and sings the songs to me whether bachatas, israeli, arab or contemporary music. Recently she
sang me a song that was a big hit for Coldplay (Viva la Vida)....and while I was listening to her gorgeous voice sing " I hear Jerusalem bells a ringing
"Roman Cavalry choirs are singing
Be my mirror, my sword and shield
My missionaries in a foreign field
For some reason I can't explain
I know Saint Peter won't call my name"
It did occured to me that as a

JEW

Saint Peter would not be calling my name -
but I found solace that
YHVH
would
(smiles)
If Anna Wintour put Kim Kardashian on the cover of Vogue,
no one is more deserving than
the woman that is the epitome of elegance, Sheikha Mozah.....I rest my case........
.
You must be smart, sensitive and a romantic to read poems from the past and present
I love and always loved this poem..........She Walks in Beauty..........................and Lord Byron is one of my favorite poets!!!...and now we know who inspired John Galliano to dress outrageously!!!
George Gordon Byron, Lord Byron. 1788–1824
Sakura(Cherry Blosoms)....it is a must see in your lifetime in Japan
cuando corres un maraton, no corres contra nadie...corres contra ti mismo-
When you run a marathon, you do not run against anyone, you run against yourself!!!!...this analogy is for life too!!!!!
Mendoza-Style
Empanadas
--Empanadas Mendocinas....I love empanadas Argentinas from all the regions..
Gosto que dance comigo
Num passo pequeno
Pura curtição
Dramas são sempre enrolados
Tome mais cuidado
Não vá sem razão
Luxury Undies
When both Hermès and Chanel use bandana-print, you know it's a trend.
Las Chicas Bond siempre son mujeres inteligentes, sensuales, misteriosas, y
extremadamente guapas y femeninas.
The Bond Girls are always intelligent, sensual, mysterious women, and
extremely pretty and feminine.
Opulence.....the Russian women take it to the extreme.............
Been there done that........
thigh gap
mini thigh gap
no thigh gap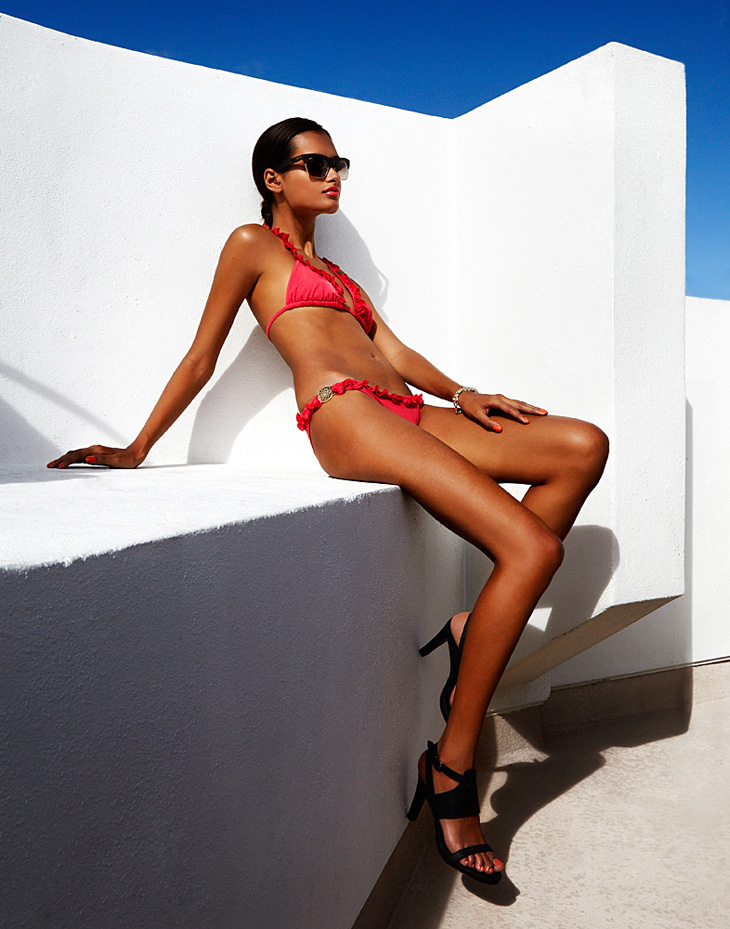 PIERNAS KILOMETRICAS
Gizele Oliveira one of the 4,000 + followers of the Tidbits
MONUMENTOS
POLAROIDS
COMP CARDS
more tidbits
DIVINE MJ Lastimosa
One word... wow!!!
Go Asia! I would love to see Philippines, Malaysia and Singapore on the final stage. great girls for sure. (style, heart, beauty and personality).
Candidly Ulyana Sergeenko
the word 恋 (koi) is an important one, encompassing the burning, almost compulsive feelings you have for someone when you're experiencing romantic love with them, and "have a date"
Before After
When injectables took over the world in the early aughts, having facial wrinkles became more of a choice than an inevitability. But at the same time, armies of women of a certain age started to look like the Real Housewives of Beverly Hills
For being a Hollywood star, this is quite a personal and honest show we rarely get a glimpse of usually.
ILHA CAYO BOLÍVAr