Palm Island Miami Beach Sunrise with South Beach in the near distance..............
Tem pôr do sol mais incrível do que esse? Lindo demais!
"Silence is the best reply to a fool."
MY TIDBITS
Things I wanted you to know -
JG
: some thoughts and actions to think about, and you should
Shalom.....Salam.....Bonjour.....Welcome
more of the things that I like............
some words or phrases:
Fabulous, any better would be a sin....
Serenity
Royalty
Juxtaposition
Elixir
Elegance
Class
Good Manners
Talisman
IF you don't know, than you don't know
I rest my case
JEWISH PRINCESS
SAUDADE
FURBO(A)
DOLCE FAR NIENTE
BON CHIC BON GENRE
BON TON
LV
JEW-ISRAELI-ISRAEL
LA DOLCE VITA
Boker Tov Olam.....Good Morning World....
אבטיפוס - בוקר טוב עולם - קליפ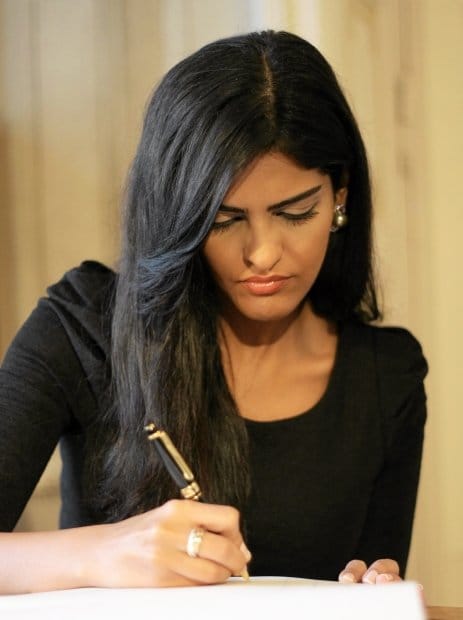 I like this pic of Princess Ameera Al Taweel..and the Cartier pen is easily identifiable
specially to KC...she knows why!!!!!!


Edita Vilkeviciute in Juicy Coutere
there are seven billion people on this planet and i have

four

friends

in real life - and true friends are as rare as a the most exceptional diamond.........take this thought to a

Jewish bank

and you will be payed(smiles)

It would be great if both
Haifa Wehbe and Myriam Fares
would perform at
Quelli che hanno la carne a contatto con la carne del mondo. Perché lì c'è verità, lì c'è dolcezza, lì c'è sensibilità, lì c'è ancora amore.
Will Riyadh rival Dubai??
Photo Credit:Reuters/Ahmed Jadallah
By opening its stock market to foreigners and building a financial district in Riyadh, could Saudi Arabia seize prominence as the Gulf region's financial hub?
The film was great....and the best part on this video is when she is at the fountain...
Tom Ford is rumored to return to Gucci as the new creative director.you
heard it here first!!!!!!!!
activité

,

ardeur

,

bouillonnement

,

dynamisme

,

endurance

,

énergie

,

entrain
Five things woman always should be armed with:
confidence
knowledge
femininity
independence
red lipstick
Evian Water - Crystal bottle - Crystal glass


And

DR

subscribes to drinking

Evian water

from a

crystal bottle

and in a

crystal glass like

JG

...

no plastic....and also,

Cartier gold glasses....

I rest my case....







Germans

are known the world over to be perfectionists. When something needs to be done, they are known to do it well and the

Porsche Cayenne

is one of them......and no

Adriana

Lima

is not German, she is a

Brasileira

but she loves German Cars.
Et si tu dors seul ce soir
Parmi leurs pleurs d'aurore
Et si tu me laisses dans tes bras
Je t'attends, boulevard Saint-Laurent
Munsbach

-

Luxembourg
Munsbach
(
Luxembourgish
:
Mënsbech
,
German
:
Munsbach
)
"If you don't know than you don't know"
believe it or not .......one of my favorite places in KSA.....Kingdom Centre not so shabby or the Amir's palace but really I love this.............
al-Khobar or al-Khubar; Arabic: الخبر)
Just wondering.

....what woman doesn't get tingles when she buys her first

Alaïa dress

, tries on the

perfect Prada coat, or the most devastating Saint Laurent boots?





Been there done that






thigh gap
mini thigh gap
no thigh gap
PALMERAS KILOMETRICAS
Noyonita Lodh one of the 4,000 + followers of the Tidbits
MONUMENTOS
POLAROIDS
COMP CARDS
Love of the Babushka - Babushka Chic
LOOKS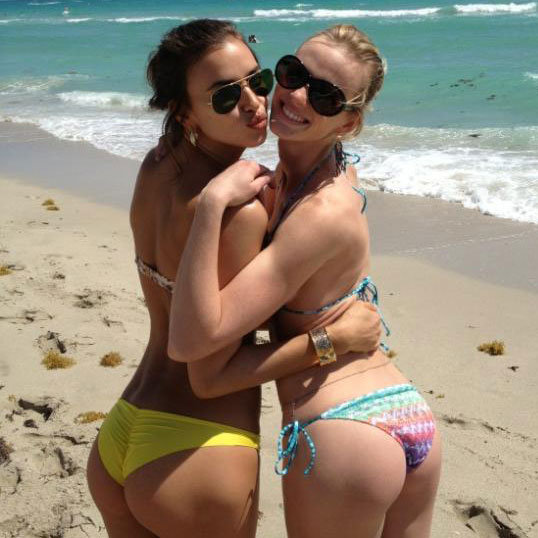 high waist skirts............
Memorable moments - Spring 2015
A Russian model who's full name is actually Natalia Polevshchikova, which makes you understand why she's shortened it to Natasha Poly.
Poly makes $70k a day
when shooting advertisements, which isn't too bad since the requirements are mostly standing around looking
fab
.
Claire Courtin-Clarins tries on a gown by Bambah
The adventures of Peepy and Lady Lee..........
no matter the color Lady Lee shines bright and elegant..........
a little take on Japan-日本,
Tempura
(天ぷら

, fish or vegetables fried in light better). Sometimes

tempura

ingredients are used in sushi rolls. This includes shrimp, squid, and other fish, but all of it is cooked. The entire roll may also be fried.
He is known as the "Boob God"



plastic surgeon who is topping the charts as among the wealthiest doctors. Dr.

Leonard Hochstein

has a net worth of over $20 million that he gained from being one of the best plastic surgeons in Miami. He specializes in breast enhancements and his wife has recently been named as the new addition to The Real Housewives of Miami.
Once again the Beverly Hills plastic surgery scene puts a doctor on the list. Paul Nassif is known all over the world for his ability to create the perfect nose using cutting edge techniques.

Anyone who's anyone goes to him first if they want to get their nose done. Spending his day up to his eyeballs in noses has given him a net worth of $14 million.
some of the best, some of the chic and some of the beautiful in the world!!!!
"Les
Plus Dorés" - "the most golden
HH Sheikha Mozah bint Nasser Al Missned
Sheikha Mozah was looking absolutely gorgeous in this pink Chanel couture from the Spring 2010 Couture Collection.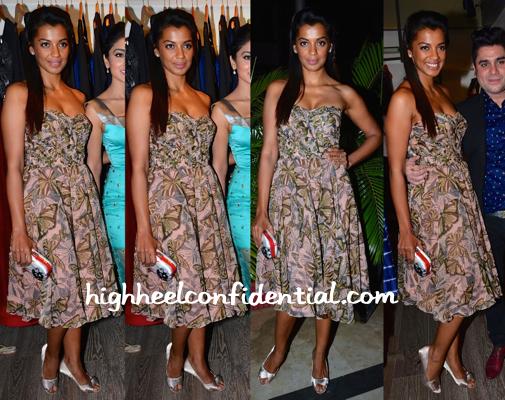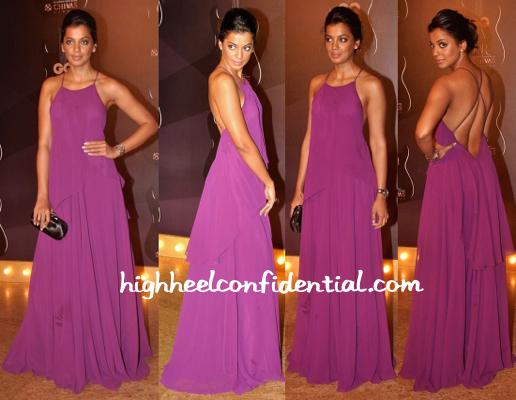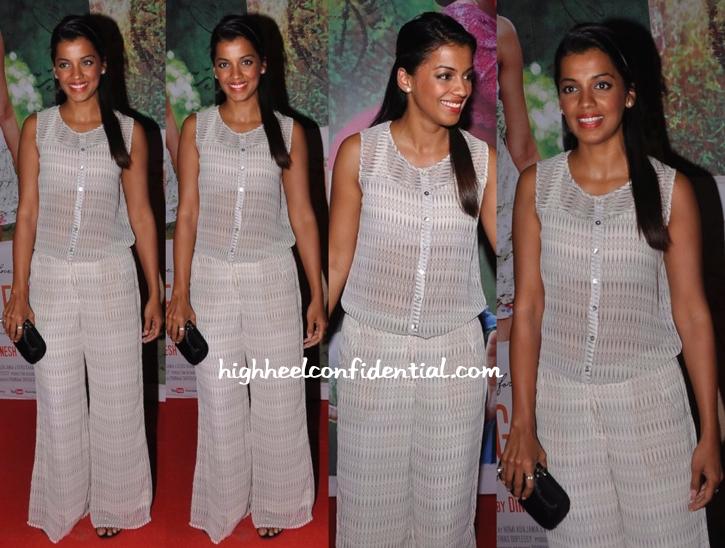 NEWSTAND
MY PARTING SHOTS
I do not give too many compliments but they should be given....
For the compliment is an art… in the giving and in the receiving.
The giving of a compliment is one of the greatest gifts… there is nothing more potent than making someone feel happy.
A compliment is what nurtures our self-confidence.
There is nothing that makes you feel brighter and stronger than an unsolicited compliment.
iTunes acolytes spotted it last week: A lime green box on Apple Music's homepage that announced Etienne de Crécy's new disco dance album had finally arrived.
Meanwhile, those who love French music, but might not know
tout les personnages, were curious. Who is this Paris-baesed maestro? Why is he displayed next to Katy Perry, Taylor Swift, and Sam Smith in the pop music section... despite not appearing constantly in US Weekly?
Let me fill you in.
Etienne de Crécy
is an electronic music star who's been creating dance party sensations since the '90s (when techno was cool the
first
time). Though decidedly behind-the-scenes when it comes to his work, he is indeed a big deal.
Pourquoi?
He's had over 20 hit singles, paired with musicians on five continents, and counts Air and Daft Punk as friends and collaborators.
Now de Crécy's got a new album compilation, Super Discount 3, which you can stream on Soundcloud. Listen to his duet with Cults lead singer Madeline Follin, and you'll feel super in-the-know when you visit Paris' coolest dive bars this spring. (Or if your travel plans aren't set yet, just crank it up during a slow moment in the office—you'll be dancing behind your desk for sure.)
Pretty, Cool.....the pink lip takes Hollywood..........
At this week's Critic's Choice Awards, Julianne Moore and Jenny Slate won statues, while all shades of pink lipstick scored big on the red carpet. Moore herself wore a deep shade of blush, while Reese Witherspoon and Jessica Chastain opted for fuchsia, Jamie Chung and Marion Cotillard went with neon rose, and Diane Kruger chose a bubble gum hue. Marion Cotillard, Keira Knightley, Angelina Jolie, Rosamund Pike, and Felicity Jones also pouted on trend.
Pourquoi pink? Because unlike a deep red lip, you can pair it with a bold eye without going into full-on Hollywood Glam territory—and while that's a great look for the Oscars, it's not exactly right for the cooler, more in-the-know events leading up to the year's biggest awards show.
But besides being parfait on a red carpet, pink lipstick is also brilliant for day-to-night dressing, letting you add a playful, sexy element to your style in just a few seconds.
and there is no place in the world that makes Churros con Chocolate like
España with Mejico a
close second.....
The native name of Israel is Yisrae'el
I am ...

Israel is Israel..

.this blog is the truth as the world and life is.....
All the content is the property of Miscellaneous Tidbits 5775, unless otherwise stated
.
I am happy
for excerpts and links to be used with or without credit
to my blog.
© Miscellaneous Tidbits 5775