There is no better sight than

menorahs

as far as the eye can see....... sadly

Hanukkah

is over....

.and it was the best ever.........

last gifts for the end of Hanukkah
♔ Luxury for you ♔
poinsettias

! send me and make my soul swoon........

and when i like something I tend to accumulate many of them(smiles) the luxury sponsors are continuing to join the Tidbits...thanks.... Women are just beautiful, and the world should recognize their beauty.

I am impressed she would have a Vladimir Putin case for her iPhone....and Putin is fearless, tyraniccal if you wish...Furbo yes.... All of you that celebrate Christmas....this better be your favorite song(smiles)

All I want for Christmas is

Jews

......

a latter-day, living matryoshka

. Miroslava Duma

may stand just a fraction over five feet in her size XS Wolford stocking soles, yet her towering online presence has made her virtually larger than life. The sheer ferocity of interest in her—take a peek at the Instagram comments on whatever new look of hers she has uploaded if you don't believe me—can make it seem as if more and more Mira's of ever-increasing magnitude are revealing themselves before your very eyes. PALMERAS KILOMETRICAS Nia Sanchez one of the 4,000 + followers of the Tidbits

MONUMENTOS

POLAROIDS
COMP CARDS





more tidbits
Ce que j'aime en ce moment
some of my favorite things, people....places
Mugdha Godse -Great Smile....Great Composure
look at that beautiful girl


Miroslava Duma's Sable Fur C'est difficile d'ouvrir une conversation sur la fourrure, parce qu'elle déchaîne les passions. Compréhensible. It's difficult to have a conversation about fur, because it's such a passionate debate. It's understandable.


the fur that she is wearing in the above shots are not an ordinary fur. It is sable, considered to be the most precious fur in the world. And not just sable, it is

Russian sable,

that is, the finest sable.


Russian sable was so precious that during the days of the Tsars, only the royal family could wear it. All others were forbidden from sable. And out of Russia, sable was the fur of choice for kings, queens, emperors and the sultans. For example, history books record that in the 17th century, the Ottoman sultan Ibrahim, known as the "Crazy", paid extraordinary amounts of money to the Tsar of Moscow to purchase sable.





The ultrachic international it girl, Claire Courtin Clarins
Japan is a country with a highly developed system of superstitions that govern what is considered lucky or unlucky. There's a strange system of six named days that cycle over and over.
When Japanese get married or take possession of a new car they always try to do it on 大安
(taian
or Great Peace)
, the "lucky" day in this cycle, and avoid making any life-altering changes on 仏滅 (
butsumetsu
or Buddha's Death Day), the "unlucky" day.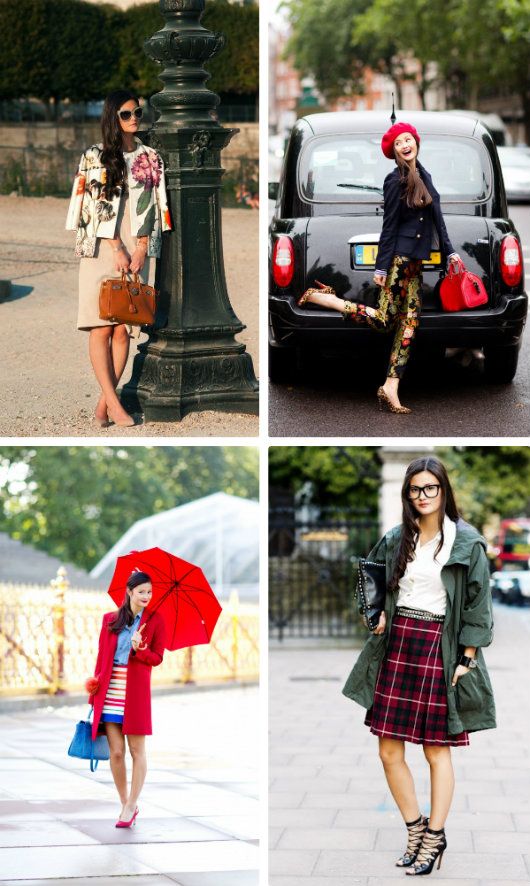 1 – Você sai na rua de cara limpa? Você se maquia todos os dias?
2 – Você faz academia? Já faltou a academia por preguiça?
3 –
Quantos minutos por dia você gasta para se arrumar (banho + make + cabelo + roupa)?
4 – Você passa hidratante corporal e protetor solar facial religiosamente todos os dias?
5 – O que vc faz quando está num evento e o sapato machuca o seu pé?
6 – Já aconteceu da sua roupa rasgar, sujar ou manchar durante um evento? O que você fez?
7 – Já dormiu maquiada alguma vez na sua vida?
8 – Qual a cor de batom que você nunca teria coragem de usar?
vitamina C
Finally, there are a bunch of movies out that I'm excited to see—it felt like we were in a film drought.