שבת שלום
lots of air kisses and holiday greetings..............
if you are reading this you are having the best time of your life
my office for the next fews days for the Miss Universe Pageant 2015
Start your day with small things that make you happy:
a positive attitude, big smile on your face and a thought that there are people who love you unconditionally!
Have A Great Day!
heart emoticon
and this is a nice way to end the day......looking at beautiful women compete for a prestigious
title......
sem comentarios.........
LADY LEE'S AND PEEPY CHRISTMAS TREE AND DECORATIONS ARE LIKE THEM....
AMAZING AND EXTRAVAGANT.......
Hermès-Apple Watch
and I went one a little better with a 24 carat gold option...........
Beauty is very important for




us

, otherwise we would not




try to find it with all strength,




to reflect it, to observe it. Beauty




can exist in everything.

In objects

,




in nature, in a gesture or a mentality.
ARCANGEL & DJ LUIAN
"Los Favoritos"
Impactante la salida
del álbum urbano mas comentado
del momento
JG
MUSINGS
Elegance is a statement, an attitude. Elegant women are women of character with confidence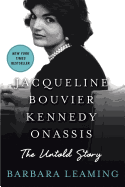 MY PARTING SHOTS
This is a special place in a special time...it brings back memories of my late Paris
born father.................
Are you ready for the holidays?
fresh baked

Challah

is a special

Jewish

braided bread

eaten on

Sabbath

and holidays

.